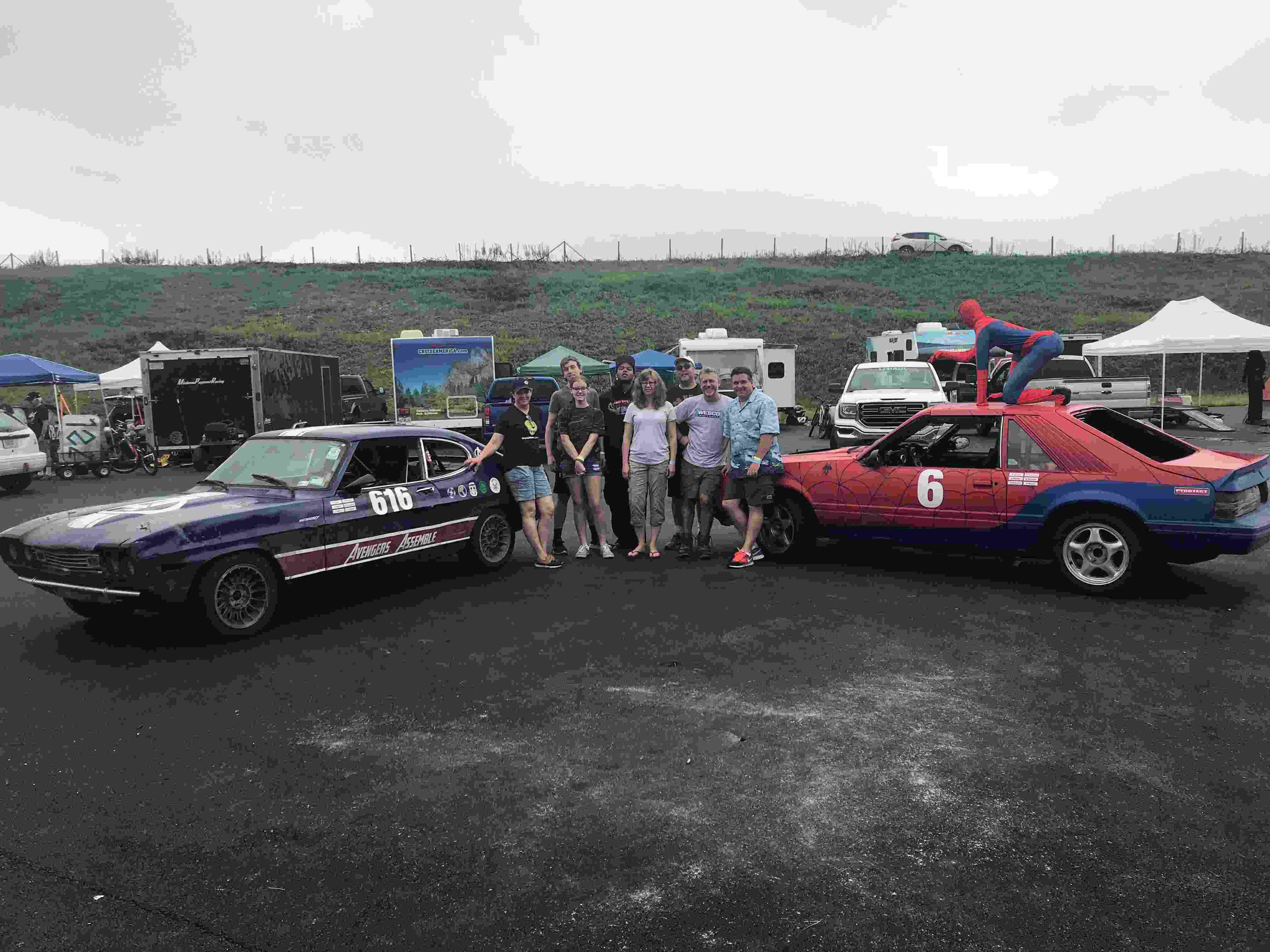 We are a relatively new endurance racing team that has little skill (driving and mechanical).  Our goal here is to document our progress and hopefully help inspire you to come join us on the track.  Our team consists of a bunch of friends and family, many of whom learned to drive a manual transmission just to come out racing with us. We have no professional aspirations or delusions, but we want to eventually become resourceful and maybe even somewhat competitive.
Welcome aboard. Enjoy the ride.
We fully expect you to laugh at our expense fairly often. Racing is a blast and the more people we meet, the more friends we have.