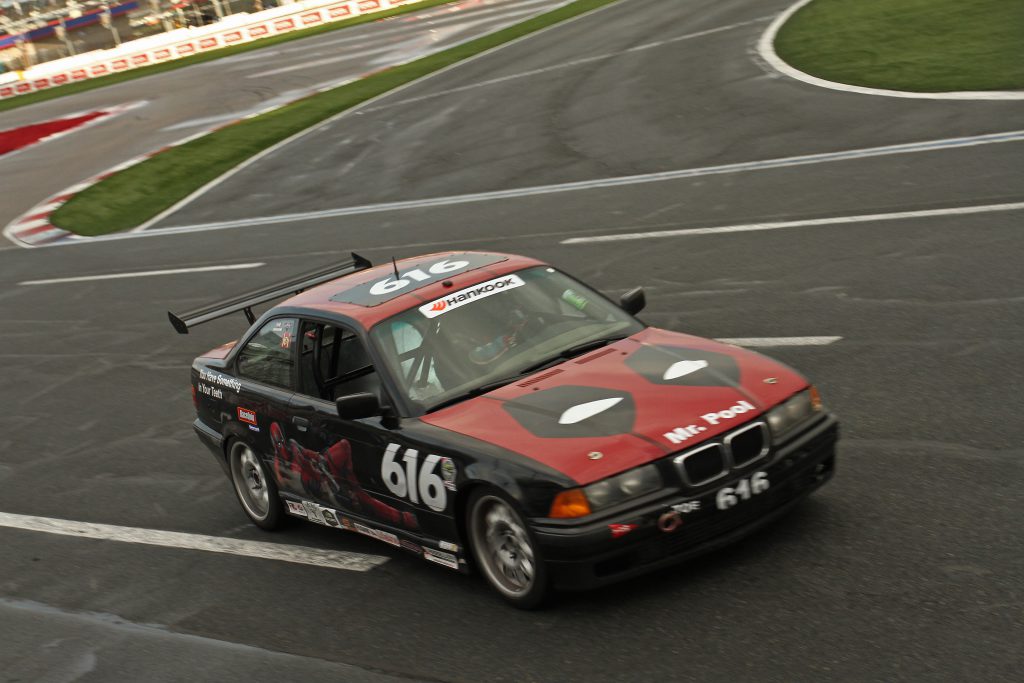 The Garage Heroes In Training team is a group of families and friends that tried racing and found a home. Our goal is to help spread the message that racing is approachable by everyone who may be interested and to show everyone our progress, both individually and as a team. We represent our sport at the track, on the track, and on our podcast in a positive, family-type atmosphere. Our goal is to improve and compete to the best of our abilities on the track and of, while maintaining an open and inviting atmosphere to everyone we meet and interact with.
We often test new equipment, racing types and series, as well and HPDE events to hopefully improve our skills and performance. Through our podcast, website, and social media platforms, we try to help everyone learn from our experiences, successes, and sometimes painful learning opportunities. Our audience is typically broken down into three main constituents, those who are potentially interested in high performance driving, those who already are practicing or competing in high performance driving, and those who did not know that high performance driving was even an option to them.
We take our role as an ambassador to our sport very seriously and have already added over 20 new drivers to racing just with our team alone in the past two years. We also know the line between competition and learning, and honestly focus more one the learning and teaching aspects of our sports to our team, competitor friends, and soon to be friends.
Potential Sponsorship Offerings
Podcast sponsorship
Brand Ambassador role
Racecar, Paddock, and Apparel Sponsorship and Branding
Online and Offline Articles and Publishing
Product Instructions, How-To's, and Articles,
Comparison Trials, Reviews, and Feedback
Trackside Representation and Sampling
Website and Social Media Marketing
Events, Trade Shows, Community Gatherings, and Nonprofit Fundraising events
Trackside Team Events, Mentorship, and Internship Opportunities
Mechanical and Racing Training Opportunities
Interested in discussing?
Please contact us directly at: [email protected]
We are excited discuss with you about what your goals are and how we can help you achieve them. Once we agree on a goal, we can customize our solution to achieve your desired marketing goals within any budget.