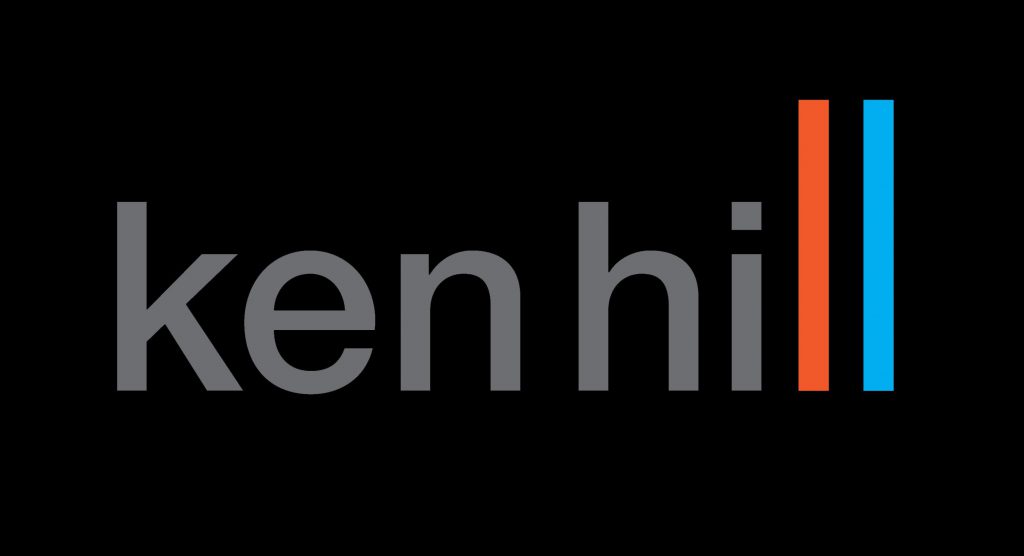 GHIT 0233:  Ken Hill on Driving and Riding
Ken Hill is an accomplished motorcycle racer and sought after coach. Ken was kind enough to join us for a great discussion on track driving and riding. While often thought of as very different, most of the skills and techniques translate fully between riding a motorcycle and driving a car on a track. Ken has a podcast that goes into a lot of Ken's preferred techniques and philosophies about track riding that Ken had developed to assist him in his personal progression as a competitive racer and then refined them with his work with the very best of the best riders and drivers in the world. Once we had listened to Ken's podcast, we simply had to have him on because he has a way of conveying the information that is unique and often leads to a deeper or different understanding of the principles that often leads to those "Ahh Hah" moments each of us is looking for when at the track. This is one of our must listen episodes if you are looking to grow as a driver, rider, and racer. As is his podcast, creatively titled as the Ken Hill Podcast.
PS We end up using PittRace as an example track during this episode so if it is safe, it may be helpful to have a track map during some of our conversation.
If you would like to help the podcast,
You can subscribe to our podcast on the podcast provider of your choice. This includes the Apple podcast app, Google music, Amazon, and YouTube etc. Also, if you could give our podcast a (5-star?) rating. Even better, a podcast review. We would greatly appreciate it and it would help us to grow the passion and sport of high performance driving.
For instance, leaving an Apple Podcast rating is very easy. If you go to your podcast library, under shows and click on the podcast. There you can leave a (5?) star rating and enter your review.
A link to the episode is: https://tinyurl.com/ThompsonPart1
We hope you enjoy this episode!
PS Please don't forget that if you are looking to add an Apex Pro to your driving telemetry system, don't forget to use our discount code for all Apex Pro systems you will receive a free Windshield Suction Cup Mount for the system, a savings of $40. Just enter the code "ghitlikesapex!" when you order. They are a great system and truly invaluable in safely increasing your speed on track and/or autocross etc. The recently released second generation systems and app increases the capability of the system greatly.
Best regards,
Vicki, Jennifer, Alan, and Bill
Hosts of the Garage Heroes In Training Podcast and Garage Heroes In Training racing team drivers
Highlights from this episode include:
1)  We start off with a discussion of the potential consequences of high performance riding and driving.  This is often glossed over but is an important aspect of our sport. It must be kept in mind whenever participating on the track.
2) Ken also goes into some of his history starting with cars and then transitioning into motorcycles and recently completed the loop by adding his first personal race car.
3)  His personal story started a bit later than what is typical and had an unanticipated benefit to his riding and coaching.  Since he started late and had "less time", Ken focused on how he could progress as efficiently as possible and make up for lost time.  This began his search for the fundamental principles and techniques. This has formed the foundation to his personal riding and the riding and driving of his students.
4)  To the surprise of no one, the importance of vision skills has been demonstrated as a key technique to improve as a driver and the great news is that this can be trained and improved to help virtually anyone interested in performance driving and riding.  Ken also goes into the importance of what to look at (content), when to look at things and for how long (timing and duration). We also overview of some of Ken's eye training techniques. 
5) We go into the correlation between riding a motorcycle and driving a car on track. The similarities are not quite 100% transferable, but it is pretty close in most cases.
6)  Our podcast has tried to bring in some of Ken's principles, especially in our Dominating with Dawson segments with Ben.  In this episode, Ken clarifies these concepts further and we go into his methodology of breaking down a bit further.  We finally do a much better job at discussing what is an entry corner and what is an exit corner. This categorization can determine how that affects the optimal path and input timing within the specific turn.
7) The key items we discuss are the five principles that Ken utilizes to break down high performance riding and driving. 1) Bike/Car placement, 2) Vision/Focus, 3) Motor Controls, 4) Brake Adjustability, 5) Turn in Point/Turn in Rate, 6) Body Position/Body Timing
8)  Ken may have provided the key to Jen and Vicki's high speed braking zone issues that have limited/plagued them this season.  We hope to see Ken at Nelson Ledges later this year. We would love to do the drills with Ken in the parking lot. 
9) What are the 5 fundamental reasons for crashing? 1) Lack of Focus/Lack of a Plan, 2) Abrupt inputs, 3) Rushing Direction (entry), 4) Repeating a mistake, 5 Overconfidence
10) We also discuss the 5 reference points of each turn: 1) Exit Apex, 2) Entry Apex, 3) Slowest Point of a Corner (EoB), 4) Turn In Point, 5) Beginning of Braking (BoB). Another key is to work backwards, just as these are written and discussed. Additionally, we also touch on how to determine the Vital Point for each turn.
We have a ton more questions for Ken and hope to have him on the podcast again, soon. Please let us know if we missed something or were unclear during our discussion.
Links we discussed during the episode: