– on Autocross and a Pre-Intervention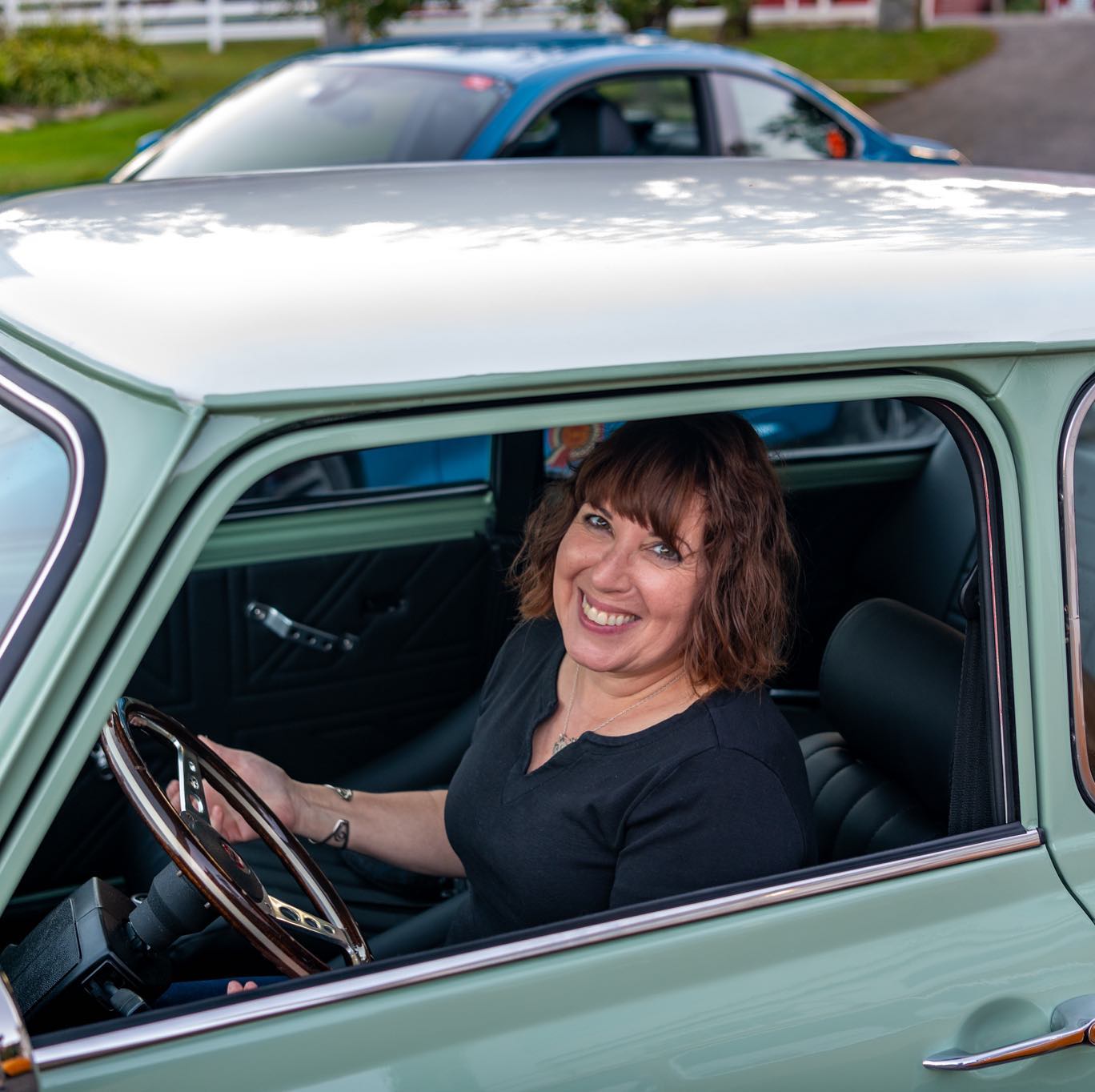 GHIT 0314:  Audra Tella on Autocross and a Pre-Intervention
It was almost spring, and we were thinking about ways to get out and start having fun with our cars again.  We thought it may be great to go autocross'ing, especially to start the season.  Since we were thinking autocross, we thought we'd invite Audra back to the podcast to talk all things autocross.  Audra Tella is one of the hosts of the Shifting Points podcast and is also one of the leads for the local BMW autocross group near Boston.  We talk about what to expect at your first event and what to do and more importantly what not to do to go to your first autocross event.  Then we launch our intervention plan.  This is part one of the plan.  Part two will be revealed in the next episode of the Shifting Points podcast coming out this Wednesday.  We started the podcast to get people started having fun with their cars.  Audra and her fellow podcast host are already enjoying their cars but, especially after seeing Audra last year at our Thompson race, we hoped we could offer to help them start driving or maybe even tracing on track. 
If you would like to help grow our sport and this podcast:
You can subscribe to our podcast on the podcast provider of your choice, including the Apple podcast app, Google music, Amazon, and YouTube etc. Also, if you could give our podcast a (5-star?) rating, that we would appreciate that very much. Even better, a podcast review, would help us to grow the passion and sport of high performance driving and we would appreciate it.
For instance, leaving an Apple Podcast rating is amazingly easy. If you go to your podcast library, look under shows. Then click on this podcast. Here you can leave a (5?) star rating and enter your review.
We hope you enjoy this episode!
PS If you are looking to stream or save your integrated telemetry/racing data with you video, Candelaria Racing Products Sentinel System may be the perfect solution for you. We are in the midst of installing the system in two of our cars. If this sounds like something that may help you and your team, please use our discount code "GHIT" for a 10% discount code to all of our listeners during the checkout process.
PS2 Please do not forget that if you are looking to add an Apex Pro to your driving telemetry system, do not forget to use our discount code for all Apex Pro systems you will receive a free Windshield Suction Cup Mount for the system, a savings of $40. Just enter the code "ghitlikesapex!" when you order. They are a great system and invaluable to safely increasing your speed on track and/or autocross, etc. The recently released second generation systems and app increases the capability of the system.
Best regards,
Vicki, Jennifer, Alan, and Bill
Hosts of the Garage Heroes In Training Podcast and Garage Heroes In Training racing team drivers
Highlights for this episode include:
1) What is autocross? What you need to do to prep for the event and what you should NOT do to prep for the event or prevent you from going. Bill goes full facetious for at least 15 minutes.
2) Why are the cones there, what do they do and why does everyone seem to be angry with them.
3) We break down the lingo a bit and show that your first event will be easy to start and learn. Autocross drivers are very welcoming to everyone and would love to share their sport and all the fun.
4) Audra introduces up to the internet. It is a wonderful way to find an event close to you.
5) How autocross is structured to even out the competition or break it down into groups of evenly matched cars. Some even have special classes for novices.
6)  We also find out what vent is Audra Tella's favorite event of the season.  We may have to attend.  Time to check the season schedule.
7) What is Audra's schedule for the season? Can we add to the festivities? Or are we just bad influences? Still TBD on that one.
8) Why we all started podcasts?
9) The devious plan is devised and launched? Our planning for the Mini Intervention.
10) Audra makes a prediction of the potential livery theme. Is she correct? Tune into the second part of this episode on Audra's Shifting Point podcast, coming soon, hopefully this Wednesday if life doesn't get in the way of editing.
To hear how part two goes, subscribe to the Shifting Points podcast and the episode will be coming shortly.
GHIT 0314:  Audra Tella on Autocross and a Pre-Intervention
Part 2 over on the Shifting points podcast is HERE