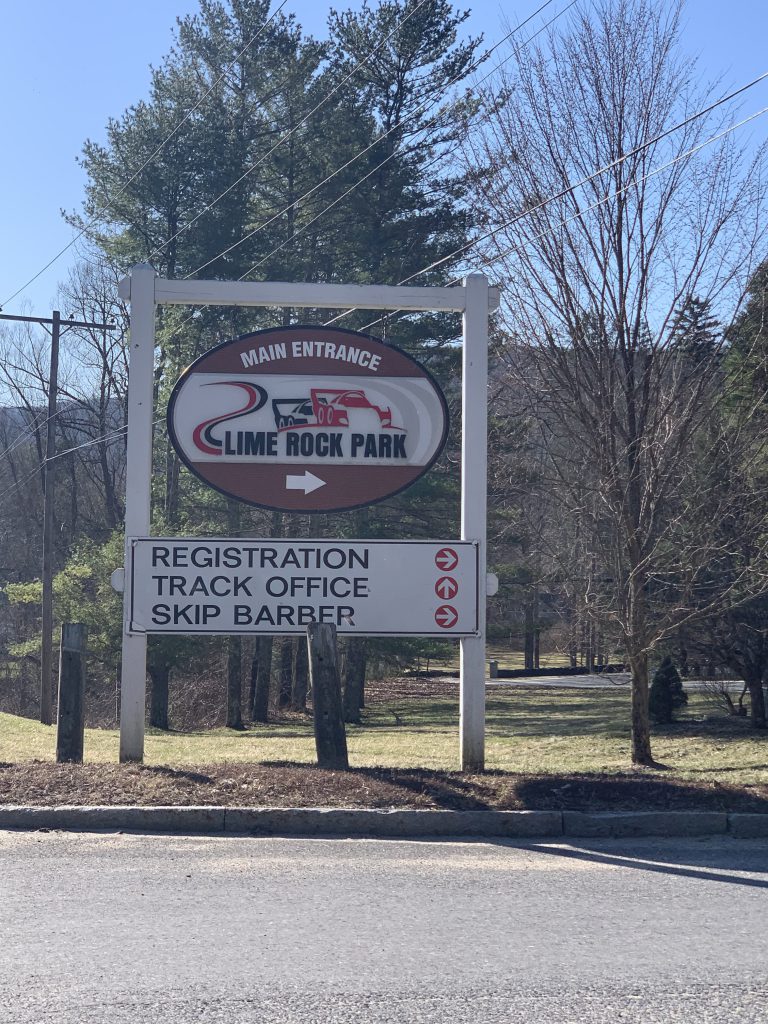 GHIT 0192: Our Recent Autocross and Skid Pad Event at Lime Rock Park with the SCDA
Our 2021 season started off with another skid pad and autocross event at Lime Rock Park. This time the event was held by the SCDA. We go into our goals for the event, how we did, and hopefully a long list of what we learned. The weather was great and more than we could have asked for this early in the season. In addition to a great event with tons of track time, we also met Elizabeth Jolly and her new to her E30 BMW 3 series race car. Actually, it was for the second time, as we had met at our teams second ever race in 2018 at the 24 Hours of Lemons race in Thompson Connecticut. Both Vicki and Jennifer were finally able to feel the pause in the CPR "Correct, Pause, and Recover" process of catching a car.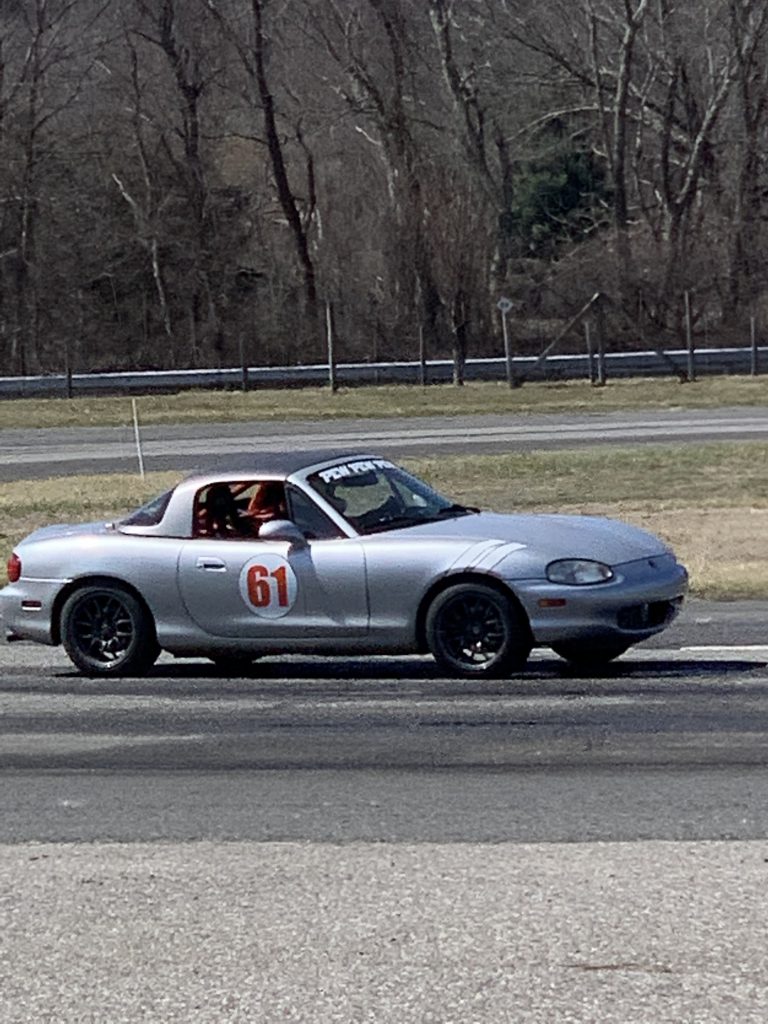 Vicki in her turbo NB Miata
On this episode's Dominating with Dawson, we
go into the speed at which you will use your hands.  Typically, karters and autocross drivers are trained to move their hands much more quickly than a track driver, but there are times where fast hands are preferred.  There is a good discussion of the times where you need to move your hands more quickly and times when a more slow and predictable hand movement is optimal.  We also digress into a gumball machine discussion for a bit.  It was a late night of recording, lol.
You can subscribe to our podcast on the podcast provider of your choice, including the Apple podcast app, Google music, Amazon, and YouTube etc. Also, if you could give our podcast a (5-star?) rating or even better, a podcast review, we would greatly appreciate it and it would help us to grow the passion and sport of high performance driving. For instance, leaving an Apple Podcast rating is very easy. If you go to your podcast library, under shows and click on the podcast you can leave a (5?) star rating and enter your review.
A link to the episode is: https://tinyurl.com/SCDASkidPad
We hope you enjoy this episode!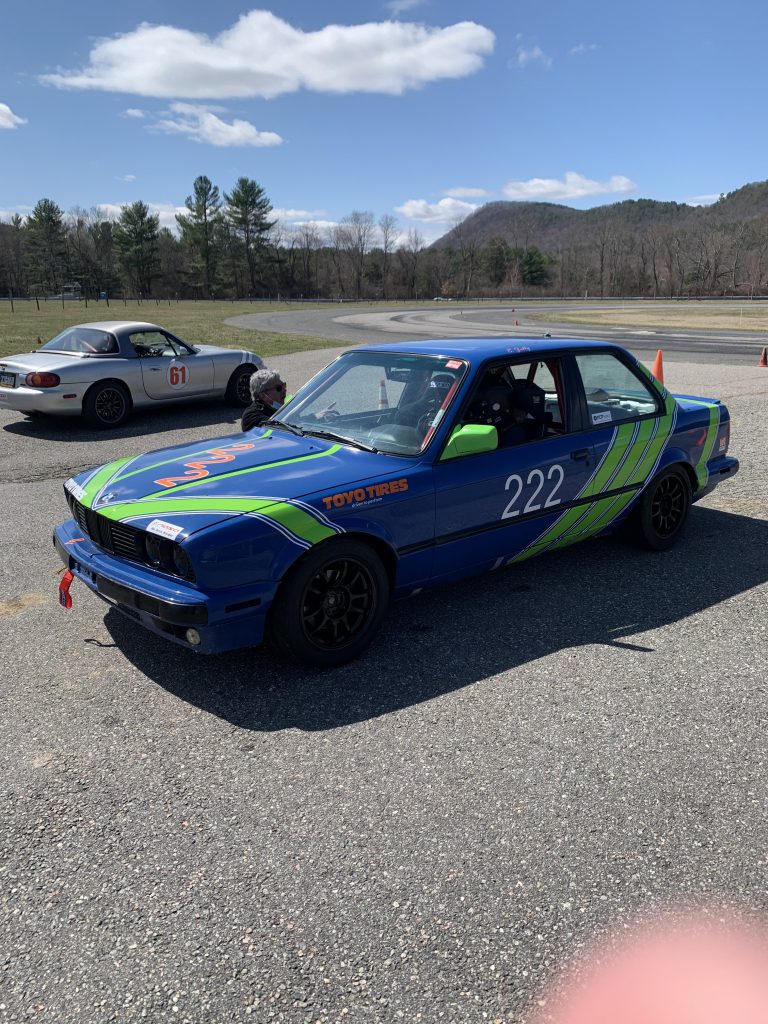 Elizabeth in her new E30 race car
PS Please don't forget that if you are looking to add an Apex Pro to your driving telemetry system, don't forget to use our discount code for all Apex Pro systems you will receive a free Windshield Suction Cup Mount for the system, a savings of $40. Just enter the code "ghitlikesapex!" when you order. We have two systems for our team and Bill is looking to add a third for this season, pending CFO approval from Vicki. They are a great system and truly invaluable in safely increasing your speed on track and/or autocross etc.
Best regards,
Vicki, Jennifer, Alan, and Bill
Hosts of the Garage Heroes In Training Podcast and
Garage Heroes In Training racing team drivers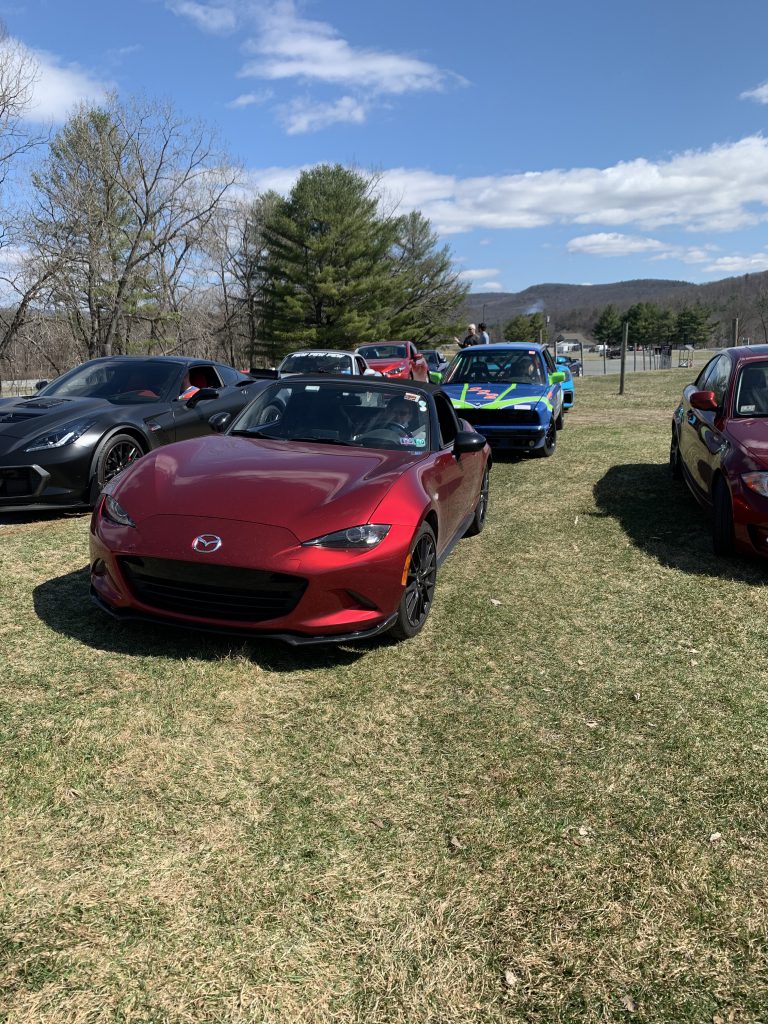 Highlights from this episode include:
1) We start with a summary of the team's goals going into the event and a summary of what the event would entail.
2) The cars that we brought with us were a 1999 NB Miata with a Flyin' Miata turbo for Vicki. Jennifer was driving in a stock 2019 ND Miata with DOT 4 brake fluid, but otherwise stock. Bill drove a similarly prepped 2017 Toyota 86. Both Vicki and Bill were on our endurance racing tires of choice the Hankook RS4's.
3) It was too early in the season for Lime Rock to open the sprinkler system for the skid pad so most of the day we drove on a dry skid pad. Jennifer and Vicki were able to get a few sessions on the skid pad with it wet.
4) We go into how we met Elizabeth and then proceeded to switch her into our race group and spent most of the day talking and driving with her. Her new to her E30 race car was awesome and she loved it from her first time behind the wheel on the skid pad, as everyone could tell on our Instagram interview with her, lol.
5) Jennifer's stomach has an issue with the LRP autocross course, but it was obvious she had improved from our last visit in October.
6) We discuss our first time driving on a dry skid pad and how it went with a partially wet/partially dry surface.
7) How we did versus our goals and what we learned. We could tell you here, but what fun would that be.
8) Vicki wins this weekend's GHiT award for being the most consistent on the autocross course as her best times differed by only 0.01 seconds.
9) To quote Vicki "I didn't give two squats about the line". Bill's response "I could tell", lol.
10) Bill was actually faster in the ND Miata that he was in the Toyota 86 while on the stock OEM continental tires. Bill also set his personal best ever Apex Score for several of the laps.
11) We ended our visit with a drive by stop at Don Pepe's pizza. Its "on the way" home and a great stop if you are in the area.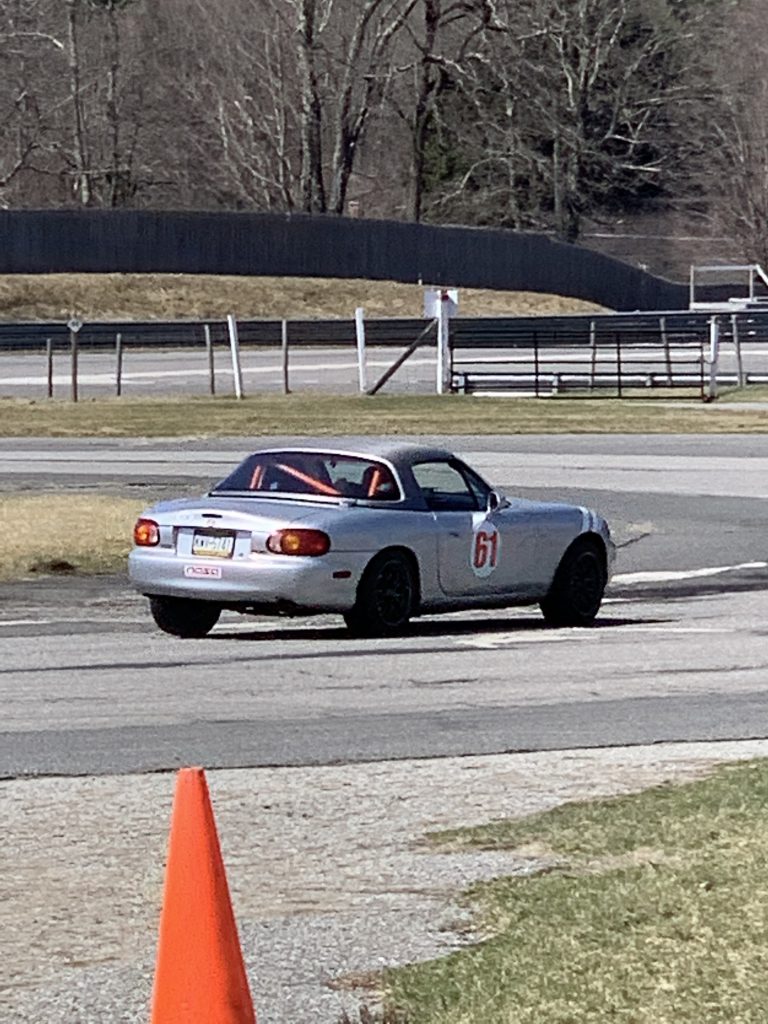 GHIT 0192: Our Recent Autocross and Skid Pad Event at Lime Rock Park with the SCDA