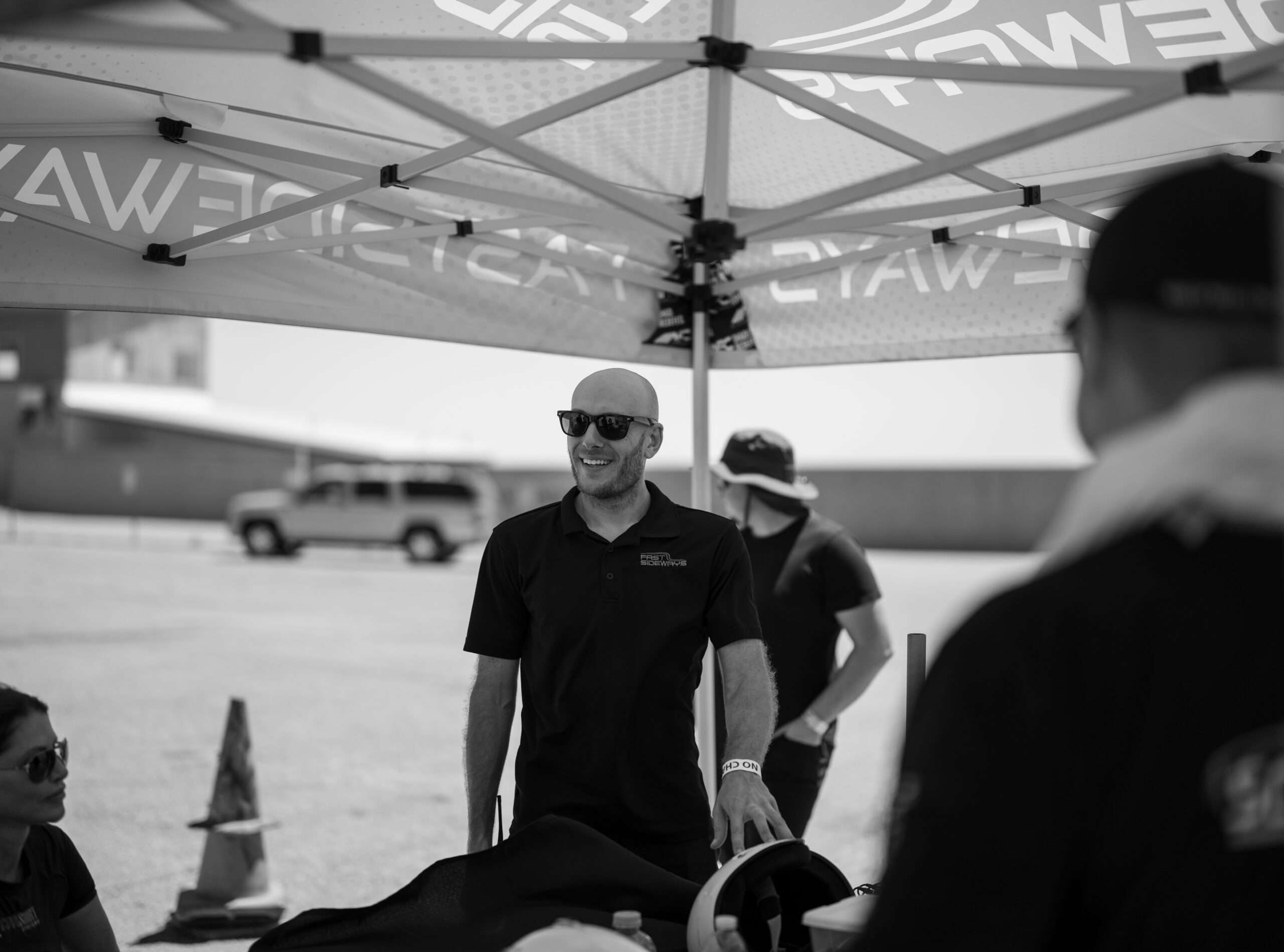 GHIT 0391:  Car Control with Nik Romano
There are a few fundamental skills that truly separate drivers.  The top two that come to mind are car control and race craft.  Nik Romano owns FastSideways and also currently drives professionally for Toyota.  FastSideways is a driving school that specializes in holding events that offer personal coaching to focus specifically on improving your car control on skid pads and track through a sequence of drills and tests.  During the episode, we talk about a wide variety of aspects of car control and hatch a not so subtle, devious plot to hold the first ever east coast FastSideways car control event.  Our team has already reserved many spots, but please let us know if you are interested in joining Nik, his instructors, and us at the event.  We cannot wait.  Perhaps we can talk him into holding it on a local frozen lake?  Vicki is already making the hot chocolate.  This episode is an ideal follow up to our recent episode on catching a car where Vicki revealed a specific hole in her car control technique.
If you would like to help grow our sport and this podcast:
You can subscribe to our podcast on the podcast provider of your choice, including the Apple podcast app, Google music, Amazon, and YouTube etc.
Also, if you could give our podcast a (5-star?) rating, that we would appreciate that very much. Even better, a podcast review, would help us to grow the passion and sport of high performance driving and we would appreciate it.
We hope you enjoy this episode!
PS  If you are looking to stream or save your integrated telemetry/racing data with you video, Candelaria Racing Products Sentinel System may be the perfect solution for you.  We are amid installing the system in two of our cars.  If this sounds like something that may help you and your team, please use our discount code "GHIT". This will give you a 10% discount code to all our listeners during the checkout process at https://candelaria-racing.com/
PS2 Please do not forget that if you are looking to add an Apex Pro to your driving telemetry system, do not forget to use our discount code for all Apex Pro systems you will receive a free Windshield Suction Cup Mount for the system, a savings of $40. Just enter the code "ghitlikesapex!" when you order from https://apextrackcoach.com/
Best regards,
Vicki, Jennifer, Ben, Alan, and Bill
Hosts of the Garage Heroes In Training Podcast and Garage Heroes In Training racing team drivers
Highlights for this episode include:
1) We start off with the importance on car control on you driving, your safety, and even the speed that you can drive on track.
2)  We talk about the CPR acronym and how Vicki has grown from floating through turns and moved into adding slip angle into her track driving.  Listen to the tires sing.
3) The advantages and disadvantages of a turbo when trying to drive at the limit.
4) The advantage of recover vs react in CPR. This is a version of our often covered prediction vs reaction discussion, but better.
5) How to use telemetry to assist in your car control and what to look out for.
6) We define what is meant by car control when driving a car on a track or in a high performance condition, such as autocross or even when trying to avoid a potential accident on the street.
7) The relationships between car speed, horsepower/torque, and wheelbase on a car's car control window and inherent ease/difficulty imposed on the driver.
8) We get Nik's definitive answer to what is snap oversteer or lift oversteer. Is it Bigfoot or is it Nessie?
9) We even have a discussion of Senna vs Prost during the episode. How about those for search words for a podcast? Lol.
10) Nik adds to Bill's car purchasing list. Vicki loses her mind for a few minutes.

.
11)  Vicki and Nik discuss drifting, Formula Drift, GridLife, and Gymkhana.  Vicki lost her mind the first time she saw this live at GridLife and has gone down a deep YouTube hole.  We hope she comes backout soon, lol.
12) How to adapt your driving technique to a car that is either understeering or oversteering. Note this does not involve having your friend running next to the car and making car adjustments.
13) The effect of the type of tire on car control, especially street tires vs racing slicks. This is especially evident by the slip angle of the tire and the performance window where the tires perform best. We also cover the impact that the tire design and manufacturer can have on this as well.
14) The importance of car control on new and inexperienced drivers. it can literally save their lives.
15) One of the best Thunderhill 25 stories we have ever heard.
To get more details about Nik and Fast Sideways, please follow them at:
Website: https://www.fastsideways.com/
Instagram: @fastsideways
Facebook: https://www.facebook.com/fastsideways