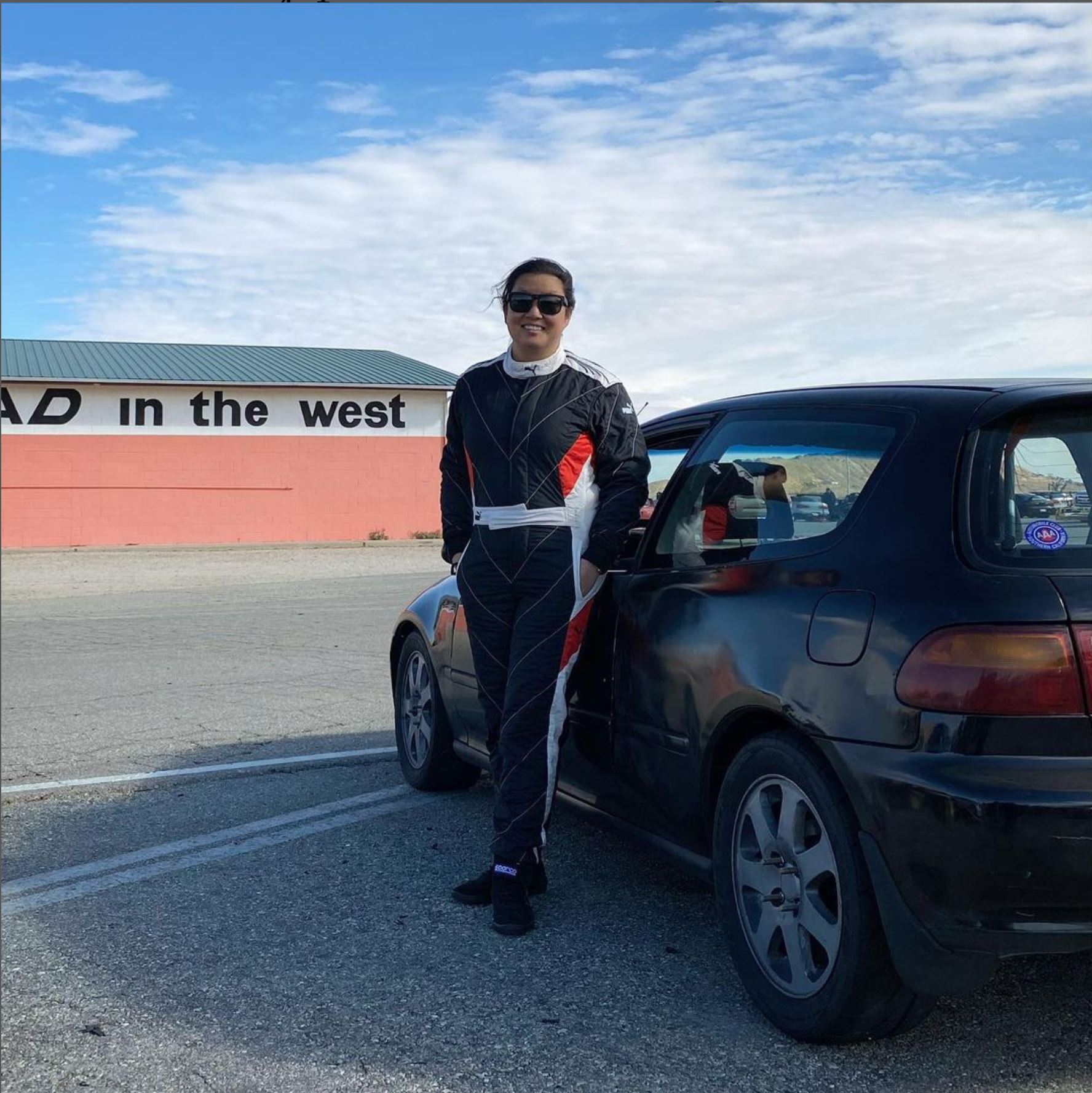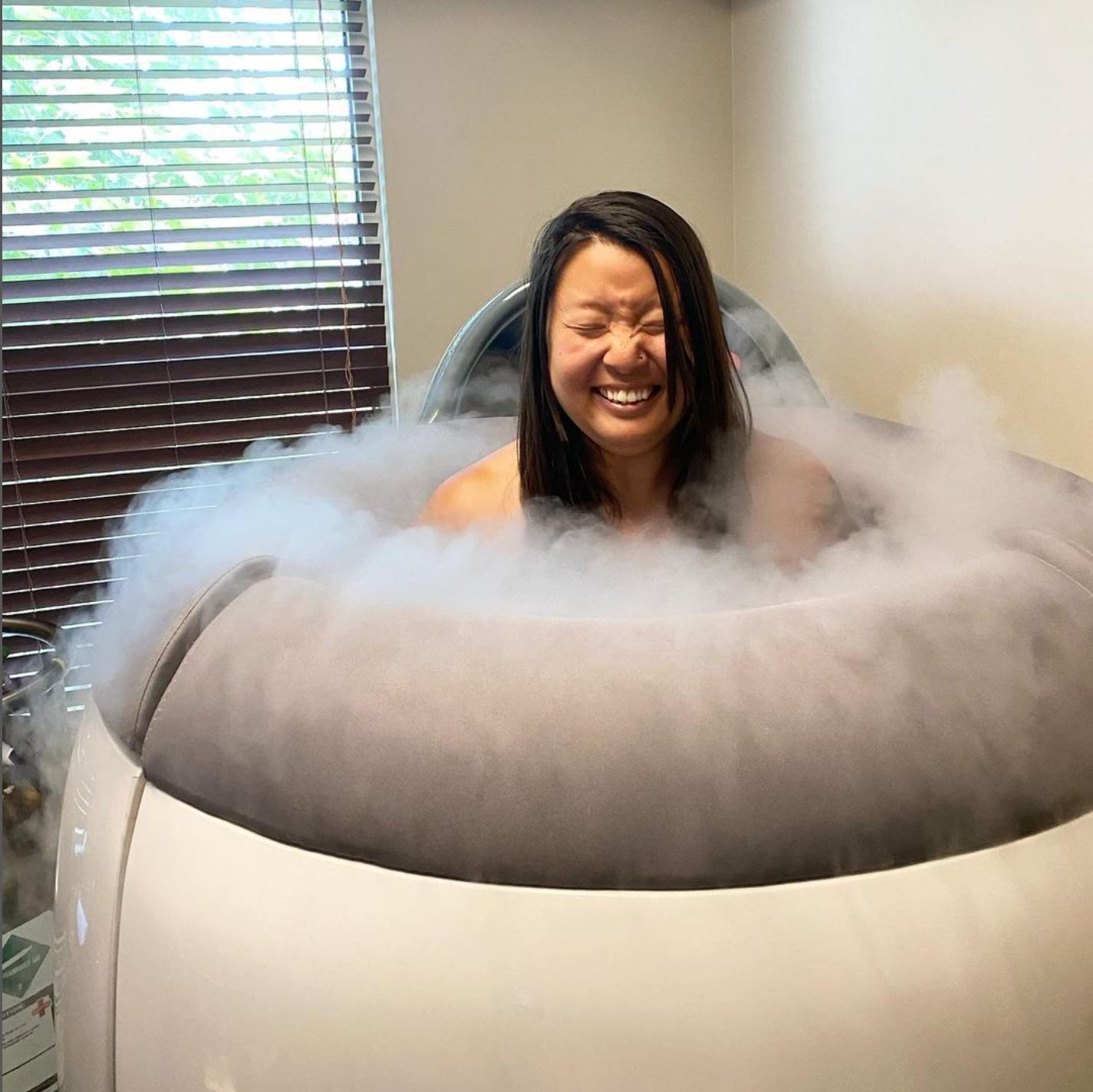 GHIT 0286:  Caroline Yun – Driver Progression
Caroline Yun is an avid high performance driving enthusiast who has recently worked her way up through the Southern California NASA HPDE ladder system and has begun her wheel to wheel and time trial (TT) racing career in Honda Challenge. She recently completed here first ever endurance race at Sonoma with the award winning Initial Dingus team. As Caroline is a relatively new driver and racer, we thought we would discuss with her the experiences that she has had with working her way through her very common car progression/growth scenario, some of the plusses and minuses of racing with your partner, how it has been to be a female driver and the first driver in her family's perceptions of a lady race driver.
If you would like to help grow our sport and this podcast:
You can subscribe to our podcast on the podcast provider of your choice, including the Apple podcast app, Google music, Amazon, and YouTube etc. Also, if you could give our podcast a (5-star?) rating or even better, a podcast review, we would greatly appreciate it and it would help us to grow the passion and sport of high performance driving.
For instance, leaving an Apple Podcast rating is very easy. If you go to your podcast library, under shows and click on the podcast you can leave a (5?) star rating and enter your review.
We hope you enjoy this episode!
PS Please don't forget that if you are looking to add an Apex Pro to your driving telemetry system, don't forget to use our discount code for all Apex Pro systems you will receive a free Windshield Suction Cup Mount for the system, a savings of $40. Just enter the code "ghitlikesapex!" when you order. They are a great system and truly invaluable in safely increasing your speed on track and/or autocross etc. The recently released second generation systems and app increases the capability of the system greatly.
Best regards,
Vicki, Jennifer, Alan, and Bill
Hosts of the Garage Heroes In Training Podcast and Garage Heroes In Training racing team drivers
Highlights for this episode are:
1) It all started with a haunting….
2) We get a second opinion on the recent 24 Hours of Lemons race at Sonoma and since this was Caroline's first ever wheel to wheel racing, it is always exciting and surprising, especially when most of your experience is in HPDE events. Caroline and her team even took home some hardware from the event.
3) Caroline gives a great description of what she learned and how her fellow drivers were at the event.
4) We go into the differences in front wheel drive and rear wheel drive vehicles and the pleasure of driving a variety of configurations.
5) It is surprise time for Jaime and we end up making decisions for him for this season. Where we end up was exciting and perhaps even more surprising.
6) We learn how Caroline learned about track driving and several stories of her first impressions and tips for others looking to try their first event.
7) Caroline's story of how important physical fitness is to driving in general and specifically for Caroline. It even directly led to a new Mazda Miata MX-5.
8) We share the plusses and minuses of racing with your significant other.
9) Some of the potential complications of explaining that you are racing to your family and friend circle.
10) We have a ton of fun (at Jamie's expense) talking brake pads.
11) Caroline and Bill make plans for another racing event. We love plans.
To follow Caroline on Instagram:  @msawsmr
GHIT 0286:  Caroline Yun – Driver Progression