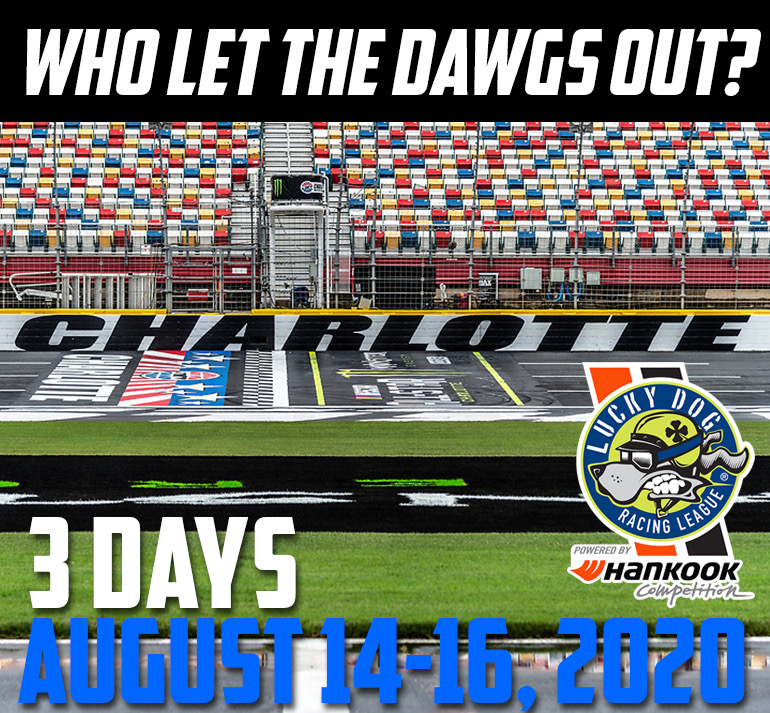 Cathy joins us on the podcast again to talk about the first ever Lucky Dog endurance race on the east coast that will take place in 4 weeks at Charlotte Motor Speedway on their Roval and we will be under the lights!  There is no way we would miss this race and it will likely be our teams only wheel to wheel race this season.  Cathy discussed how the Lucky Dog season has gone this year and what updates to the race procedures that they adopted to assist with COVID 19 compliance.  If you haven't been to Lucky Dog race yet, this may be a great opportunity.  There are still a few spots left to enter a car and there may be seats available on their website under the "Dog Pile" area.  We simply cannot wait.
Dominating with Dawson covers the term throttle steering and helps us to understand what it means and how it can be used on track to add a little more to your driving repertoire.
We hope you enjoy the episode!
Best regards,
Bill, Vicki, Jennifer, and Alan
Hosts of the Garage Heroes In Training podcast
and team members in the GHiT
Immature Endurance Racing Team
Highlights from the episode include:
1) Cathy's history at the Charlotte Motor Speedway
2) How COVID 19 has changes the Lucky Dog paddock procedures and how everything is still very fluid and changes day to day and especially track to track
3) Changes that have been tried so far include no pitting on pit row, requiring a face mask or a racing helmet at all times, limited track access for kids and spectators/visitors.
4) The details of the Charlotte race include over 18 hours of racing, The BBQ event is still a go for Saturday evening, and a 10-hour race Sunday.
5) There is over $10,000 in prizes and awards available during the weekend, not counting the $10,000 in watches from Rebel Watches (We Are Rebels!) and the $3,000 d in tires from Hankook tires, hopefully our much preferred RS-4's.
6) We may be able to debut the new 196 Honda Civic is all goes well with the prep and cage.
7) Attendees will include traditional west coast Lucky Dog entries as well as many east coast and midwest teams.
8) Horse trading seats as a way of trying new tracks and events
9) Potential tracks that may appear on the 2021 Lucky Dog schedule.
10) How Lucky Dog works with a flexible qualifying model to balance competitiveness and still allow for new and experienced drivers in a single event.
11) Randy Pobst will be racing his Volvo at the Charlotte event. He will be much faster than we are.
12) The mystery of the Fuss Fantom E46 continues.
13) Greg and Bill may have similar car buying issues. But on the bright side, Bill may have solved a race car solution for both coasts. Greg, call us.
14) Bill is confused between goats and sheep and everyone is confused with Lucky Dog racing and racing dogs.
GHIT 0125 Lucky Dog Is Coming East to Charlotte with Cathy McCause Fuss