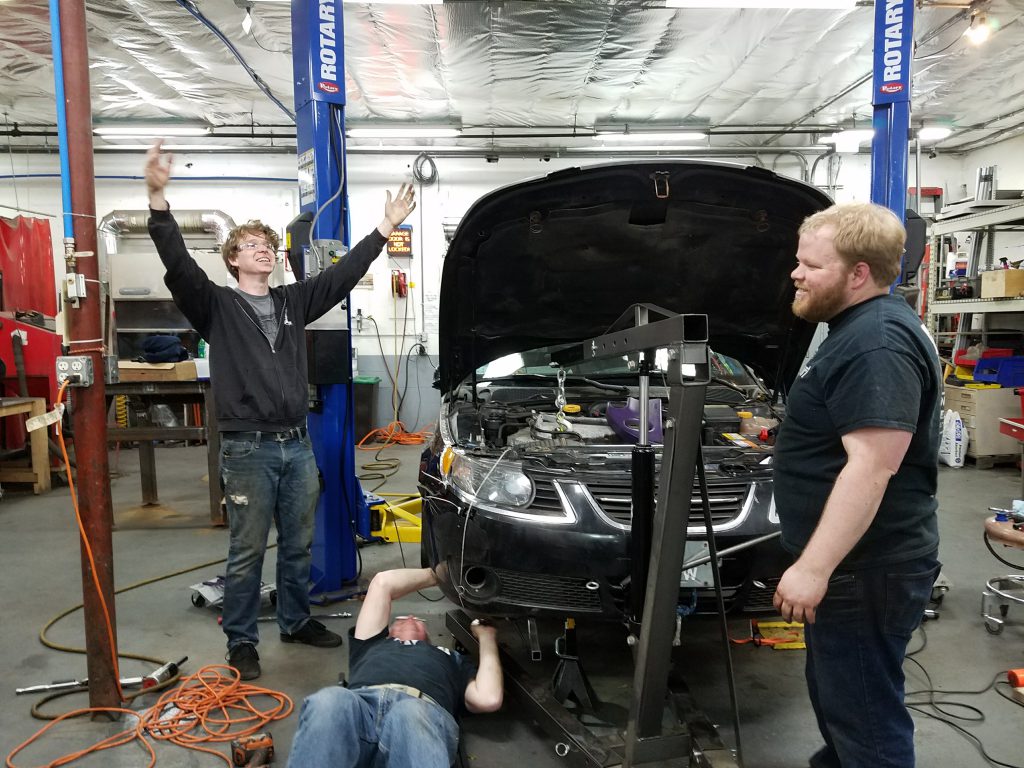 GHIT 0061: Chris Egan Special Guest Driver from Futility Motorsport
Chris Egan is our special guest driver from the Futility Motorsports endurance racing team.  We last saw Chris at the 24 Hours of Lemons race at Thompson.  We review his lemons racing history as well as the team's recent over-temp issues at their last race.  Chris started racing with a Shelby Daytona and somehow he is still going (with the Futility Motorsport Saab).  He has also raced in several HPDEs and tried his hand at autocross.  Chris races with his family (father, brother, and sister) and is shooting for a top 20 overall.  He also covers why the Daytona is no longer the team vehicle and how the 250k mile Saab came to be a race car.
We also talk about the pressures and responsibilities of being a square on the E1R bingo card and the history of the Young Chris Egan moniker. 
Chris is a mechanical engineer who has a penchant for following in the steps of Rube Goldberg, so he fits right into the lemons paddock.  A natural born tinkerer in all areas, we also go over the recent intercom system that Chris has been working on and developing.  As expected, Bill had no shame and requested a test model for our upcoming HPDE at Watkins Glenn.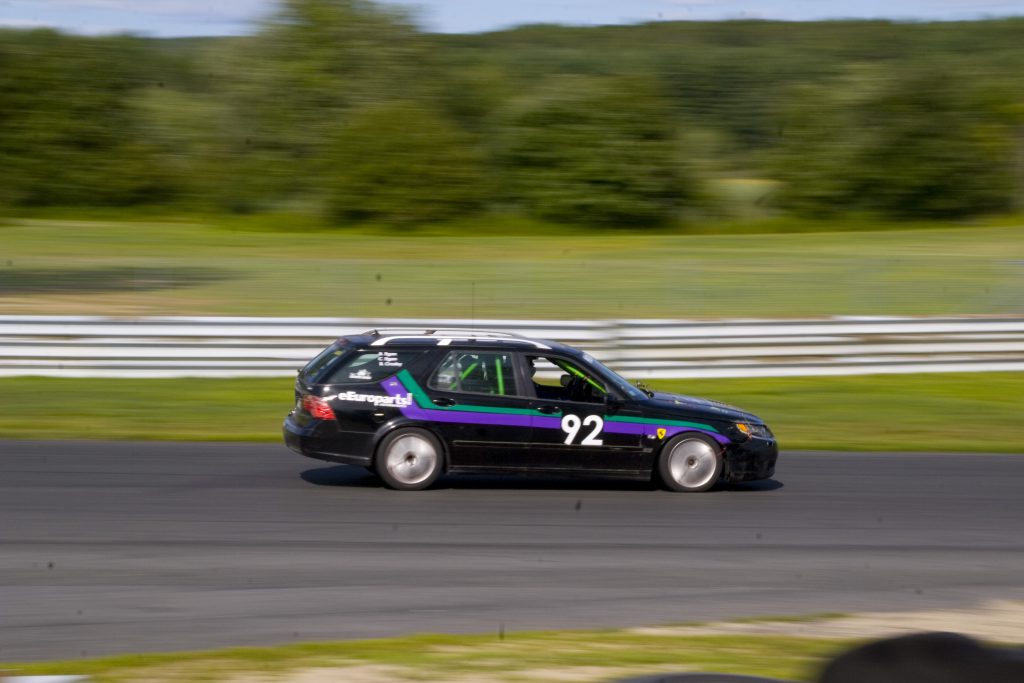 The conversation led to many different areas of discussion, including:
HPDE vs racing vs autocross comparisons in learning and experience on track driving and improving your ability to read and predict other drivers, both on and off the track.
Chris recalls several of the wild and crazy things he has seen both on and off the track at a lemons race, including a burning man themed paddock
Vicki and Chris talk about making their own tracks at NHMS by not going up the hill. Chris seems to have worse luck at NHMS than we do.
Lots of trial by fire and learning what "to do" and what "not to do". 
Building an old Toronado in Jahn Pagels shop with Spank the night before the Sonoma race.
We make a challenge for a twin-engine car driven by two stick shifts. (one single clutch would be acceptable)
We also go through a quick math problem with Alan over the plusses (time) and minuses (laps) of his recent red mist collection of black flags.
We also go round and round on what we are doing with the El Jeffe race truck brake heating issues and the Capri engine/transmission swap with input from Chris
Chris get subjected to a Good, Bad, and the Ugly review of his racing career/history.
We make a bet between Chris and Alan on who finishes their project car first (getting the engine to fire). Who do you think will win? Chris and his E36 or Alan with the 3.8 liter Capri swap.
Biggest takeaway: Finish the work on the car as soon as possible, not just in time for the race.
How many other racing podcasts would also have a Wacky Racers reference in the flow of the conversation?
GHIT 0061 Chris Egan Special Guest Driver from Futility Motorsport