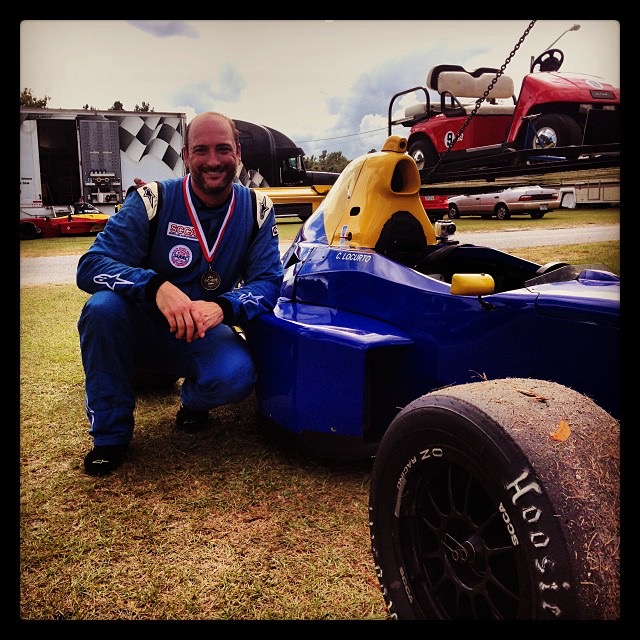 Chris LoCurto has been a mentor to most of our team for many years.  It originally started when we first heard him hosting the Dave Ramsey "EntreLeadership" podcast and then when he started his own business and podcast "The Chris LoCurto Show".  We never missed an episode. 
Vicki and Bill have also had personal coaching from Chris for several years and gained a tremendous amount of insight into ourselves and each other. We highly recommend both his podcast and his coaching.
What many may not know about Chris is that he is a true car guy and races several times a year, winning many races and championships. I'm sure he'd race more if his schedule would allow, but his is too generous with his time instead giving it to help others
Chris is an accomplished entrepreneur, speaker, coach, and leader of leaders helping businesses and individuals realize and maximize their personal and professional potential.
He pours his great passion for people, along with decades of experience and perspective, into his daily work with business leaders, entrepreneurs, and individuals. It's this passion and insight that has lead businesses to explode their revenue and help to realize their potential and live a strong life.
Today, Chris owns and leads the Poimen Group, LLC – a life, business, and leadership coaching business predicated on serving individuals and businesses in the US and around the world. Chris and his team employ coaching vehicles, which include strategic business planning, one-on-one leadership coaching, mastermind groups, life coaching, live events, and more.
If you ever feel like this would help you in your life or business, we would fully endorse Chris and his team as an excellent source to assist you or someone you know capitalize on their skills and talents and find their way to true success.