For our 99th Episode, Chrissy Mittura from the Three Pedal Mafia and the co-host of the Everyone Racers podcast was our guest for this week.  Chrissy was one of the key influences that helped us to start our team, so we thank her all the time and blame her some of the time, lol.  Chrissy is not only and excellent driver that we are passed by routinely but has also helped our team immeasurably not only at the track but preparing for the track and our various HPDE events.  With Chrissy finally being able to come on our podcast, we now have a complete set (four of a kind?) of the Everyone Racers podcast hosts.  Now we have to work our way through the remaining Three Pedal Mafia team.  You, our listeners, have been warned, lol.  Chris may even learn something during this episode.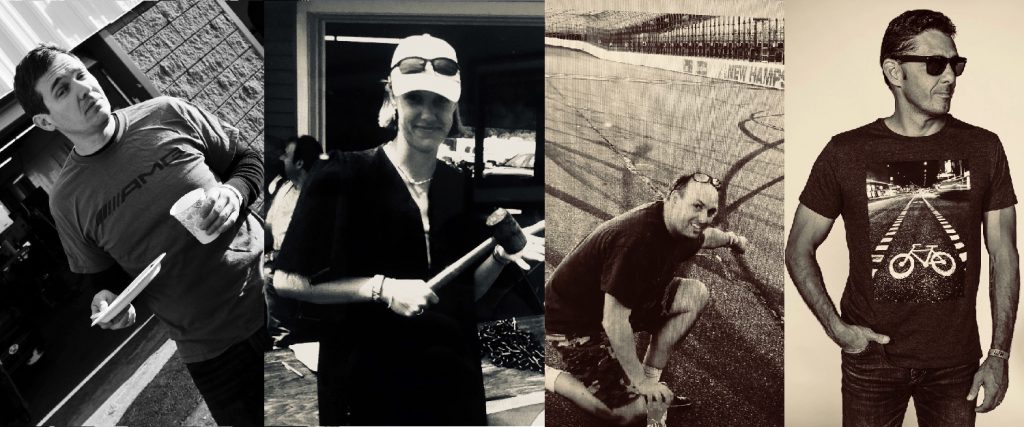 On this week's Dominating with Dawson segment we go over racing a "new to you" car, what to look for, what to look out for, and how to begin to get comfortable safely to reduce your lap times.
Highlights from this episode include:
* Chrissy is in a new position with being able to talk and not being interrupted
* Kate's recent dream about Chrissy
* Vicki reviews a video of her driving at her first ever race at NJMP
* Alan claims the title of "Cone Clearer" while driving the El Jeffe race truck, unfortunately, not a joke
* Vicki gets all philosophical with Chrissy over here approach to racing in Lemons and racing in general
* A full review of the Trucklet
* We are the second to break some new car news and pick at the gaping wound of the Citroen paperwork one last time
* We come up with a potential solution to the current podcast curse in the Lucky Dog racing series and racing on a Sunday (3 strikes and counting)
* Kate is looking for Chris to help with getting Alan towards any form of clean
* Kate picks Chrissy's brain for her upcoming season (we hope) where Kate is taking over as Crew Chief at our races
* The Grill Guys of 3PM get a shout out
* Great tips on pit stop coordination and paddock optimization
* A discussion on passing in high traffic Lemons fields and potential sad face aspects of racing
* Many tips and tricks from Chrissy's many years of racing in Lemons
* Potential herding strategies and a reluctant admission of the impossibility of herding shiny squirrels and the upcoming potential sainthood for Kate
* Pitt Race HPDE with NASA Great Lakes gets a full endorsement from Chrissy, as well as Bill
* Chrissy calls her shot for our upcoming Thompson race in August
* CMP vs Lemans, two things you never thought would be in the same sentence
* What it's like to race with and learn from your significant other, we may or may not have asked for ourselves, but it is sure to help you as well
* What to do when the cars are running well and there is down time available.  We almost never have that as an issue.
* We discuss the merits of singing while driving with a new demo tape
* Alan breaks news about our upcoming Pitt Race event during our Good, Bad and the Ugly.  Everyone takes it well, well sort of.  Kate takes a very, very glass half full reaction. 
* Alan:  Domination?  Chrissy:  Have you seen me?  Best retort ever
* The Save The Tatas team and car gets several shout outs during the episode
We hope you enjoyed the episode as much as we did. 
Best regards,
Bill, Vicki, Jennifer, and Alan
Hosts of the Garage Heroes In Training podcast
and team members in the GHiT Immature Endurance Racing Team
GHIT 0099: Chrissy Mittura, Racing Driver and Host of the Everyone Racers podcast