For anyone over 18 and who has any interest or especially if you love music, here is our first episode with an Explicit tag and not for the kiddies, but it just flowed naturally that we are releasing it as is (We are running it live). If there are kids in the car with you, you may want to listen to this episode later.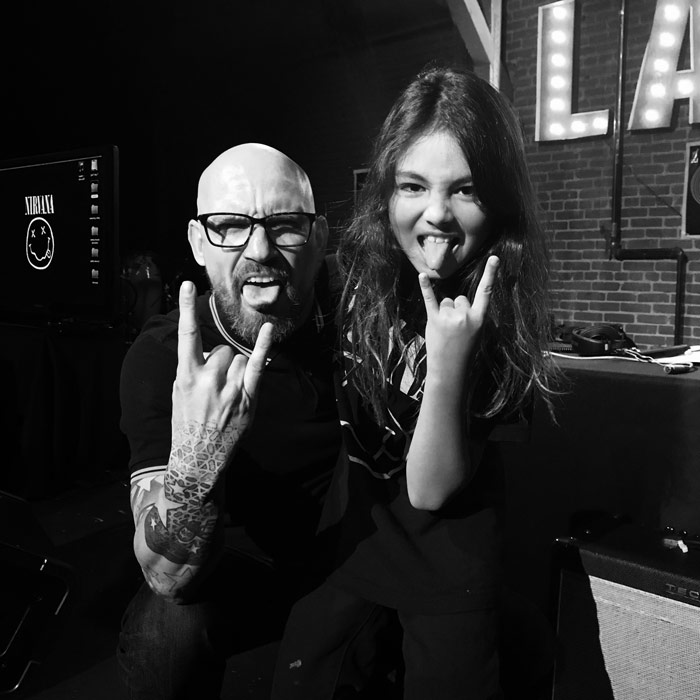 In a long overdue Way Off Our Topic (WOOT) episode, we are joined by a special guest Christian James Hand who has a tremendous way to break down music into its component tracks (also called Stems) during his shows to demonstrate the individual components that are combined into the finished song. Our description does not do justice to his amazing style and presentation that he puts together. If you are even the slightest bit interested in music or ever were, we would hope that you would listen to one of his live shows on Instagram or to one of the podcasts he has and allow Christian to give you one of the greatest gifts that we know of. Christian's "The Session" breakdowns give you the ability to hear a song for the first time all over again!
We hope you enjoy the episode!
Best regards,
Bill, Vicki, Jennifer, and Alan
Hosts of the Garage Heroes In Training podcast
and team members in the GHiT
Immature Endurance Racing Team
Highlights from the episode include:
1) A short bit about touring with PM Dawn Peter Gabriel, The Grave Diggers and RZA and an acapella rendition of "Jam On It" by Newcleus on stage in front of tens of thousands live and broadcast over Swedish radio
2) Business tips, including do not buy a company blimp
3) Working on music videos including "Hey Ya" by the Outkast and several Def Leppard videos as well as Ben Stiller and Vince Vaughn's "Dodgeball: An Underdog Story" movie.
4) An upcoming podcast where he breaks down music with the cooperation of and with Universal Music
5) Benny cannot seem to count to six, lol.
6) Another special guest appearance by his Funko Pop "Odd Job"
7) How music is made and how it has progressed to where it is now
8) How Christian approaches music and how the song creation process in incorporated into his live song breakdown shows.
9) The incredible opportunity Christian has when being able to unpainting a painting when he dissects the song to its original moments and components and stories.
10) How sometimes the simplest songs are often some of the most complex tapestries to weave.
11) Incredible music recording history and stories
12) How digital processing, Pro Tools, and over-processing has impacted modern music and removed much of the humanity of current recordings.
13) What is groove and what is pocket?
14) The Gadd-Weckl-Colaiuta Drum Showdown is found at: https://youtu.be/K7h6hOs_ySw
15) Some of the fantastic songs to breakdown that came to mind during our discussion and are well worth listening to again, for the first time, especially for the songs that have almost become musical "wall paper" or have faded into the status of background music.
16) Christian's rock band member breakdown is hilarious, every single time.
17) I think Christian nearly broke Vicki when he discussed his inability to listen to music while "occupied"
18) Some highlighted drum tracks, bass tracks, and guitar tracks that came to mind and are some of the cannot miss episodes.
19) His thoughts on concerts in general and the Counting Crows performing Mr. Jones in specific.
20) What Christian feels are the root masterpieces for rock music after the Beatles catalogue.
You can hear Christian James Hand break down songs at a variety of places online including:
At "The Sessions On Air" on Instagram at 11 AM Pacific or 2 PM Eastern on Instagram @thesessiononair
Podcasts such as:
The Session
Heide and Frank Show weekly on Mondays
And try to catch him at a live show once they are able to resume. Details will be provided on his website at: https://thesessiononair.com/
Audioslave's Cochise music video: https://www.youtube.com/watch?v=KDMvN45sjo4 and yes, it is mind blowing!
Budget music systems suggestions:
Sony MDR-7506 headphones at ~$90
Better: Audeze headphones at around $400 use Christian's discount code PS Audio Sprout system ~$600 Rega Planar 2 turntable for ~$200 Sumiko Needle Polk Audio or Klipsch or JBL Speakers of your choice (don't need powered set Total system around $1,000 max
WOOT 0128: Christian James Hand Breaks Down Music on his Show "The Session"