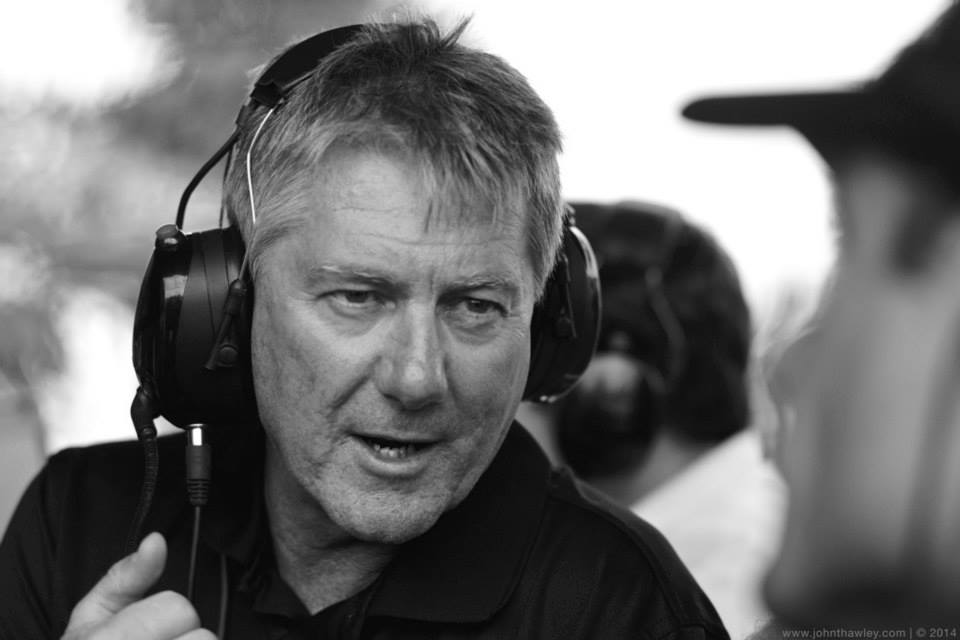 GHIT 0250:  Ross Bentley Coaches Our Team
Ross Celebrates Episode #250 and Coaches US!!!!!!!!!!
Did you ever wonder what a driving coach does for their driver? We were always curious. Ross Bentley was kind enough to show us the start of the process.
Ross Bentley was kind enough to continue our tradition of having him on as a guest to help us celebrate every 50 episode anniversary.  And as long as he keeps saying yes, we will keep asking him, lol.  For this episode, Ross was kind enough to offer to help coach Vicki and Jennifer.  While the exact recommendations may vary between the two ladies, the process that Ross follows could be applied to your own racing/driving and the suggestions Ross makes may be able to help you specifically as well.  One thing that we learned during this episode was that we really want to work with Ross as a coach even more now after seeing what he is able to do in this short period of time.  We cannot remember a time where Jennifer and Vicki were more excited to get back to the track and try out Ross's suggestions.  As always, when we have Ross Bentley on, this is a good one and we are adding it to our can't miss episode collection. The way that Ross coaches is so easy to apply, it is amazing.
If you would like to help grow the sport of high performance racing and our podcast,
you can subscribe to our podcast on the podcast provider of your choice, including the Apple podcast app, Google music, Amazon, and YouTube etc. Also, if you could give our podcast a (5-star?) rating or even better, a podcast review, we would greatly appreciate it and it would help us to grow the passion and sport of high performance driving.
For instance, leaving an Apple Podcast rating is very easy.  If you go to your podcast library, under shows and click on the podcast you can leave a (5?) star rating and enter your review. 
We hope you enjoy this episode!
PS Please don't forget that if you are looking to add an Apex Pro to your driving telemetry system, don't forget to use our discount code for all Apex Pro systems you will receive a free Windshield Suction Cup Mount for the system, a savings of $40. Just enter the code "ghitlikesapex!" when you order. They are a great system and truly invaluable in safely increasing your speed on track and/or autocross etc. The recently released second generation systems and app increases the capability of the system greatly.
Best regards,
Vicki, Jennifer, Alan, and Bill
Hosts of the Garage Heroes In Training Podcast and Garage Heroes In Training racing team drivers
Highlights from this episode include:
1) Ross starts off with what tracks do we like and why. We end up talking a good bit of this episode about Mid Ohio, especially in the wet.
2) What are the first three questions that Ross asks nearly every student he works with?
3) Ross comes up with some great practice techniques that Jennifer and Vicki (and you) can do while driving to break some bad habits and train preferred habits away from the track to improve your on track performance.
4) We learn the importance of even minor improvements and how then can multiply over a lap or a stint and create some very large improvements in the lap time results.
5) Looking for alternatives to braking later or harder?
6) Ross also works with Vicki on several ways to help her (and you) stop over slowing for a turn
7) We also go over goals and ways of handling pressure and using pressure to improve.
8) How being too polite on a track can actually become unsafe
9) Ross also works with what the biggest ahh hah moments were for Jennifer and Vicki this year.
10) We love drills to try, especially at an HPDE or an open track day. Ross gave us some new ones to try. And we will at our next event. We will report back after or NJMP event in early November.
11) After the last podcast with Ross, we missed one of the listener questions related to breaking down a turn backwards. Sorry for the delay.
To find even more of Ross Bentley's wisdom and information, several of our favorites are available at:
1) The Speed Secrets website: https://speedsecrets.com/
2) His Podcast: Speed Secrets is available at all the podcast platforms that we know https://speedsecrets.com/speedsecrets-podcast/
3) His Virtual Track Walks: https://speedsecrets.com/virtual-track-walks/
4) The weekly newsletter can be subscribed to at:
5) Free Track Maps: https://speedsecrets.com/trackmaps/
6) Free Driving tips: https://speedsecrets.com/driving-tips-2/
7) Free or nearly free eBooks: https://speedsecrets.com/ebooks/
GHIT 0250:  Ross Bentley Coaches Our Team