Danielle Tripp is our guest for this episode with special co-host Ben Dawson coming in as well. She is a member of the Winsome Racing team with Ben and has quickly progressed from starting our as a car girl who went on a racing experience event, started driving in HPDE events to become a racing instructor and raced in her first race in 2019.  It was great to catch up with Danielle and see how she progressed and where she wants to go.  We have no doubt she will get there, and quickly.  As a fellow Spec E46 (to be) racer, we appreciate the time and dedication it takes to build one of these on your own.
"Hold On Kids, Mom's Driving!!!"
In addition, we also cover how to prepare for driving on a new (to you) racetrack. We each have your own personal methods and present several alternatives that you may want to try.
You can follow Danielle on Facebook at: Danielle Tripp or by following Winsome Racing. She is also on Instagram @dtrippnurseracer
Finally, in our Dominating with Dawson we go over how to introduce a new driver into racing, or more properly stated a few ways not to do it. Everything can be an example, some are examples of things to do, some are things not to do.
We hope you enjoy this episode!
Best regards,
Vicki, Jennifer, Alan, and Bill
Hosts of the Garage Heroes In Training Podcast and
Garage Heroes In Training racing team drivers
Highlights from this episode include:
1) We get into her certifications of bad ass-ery, both local and global.
2)  How she started and how she first met Ben at the track and learned to be fast from him.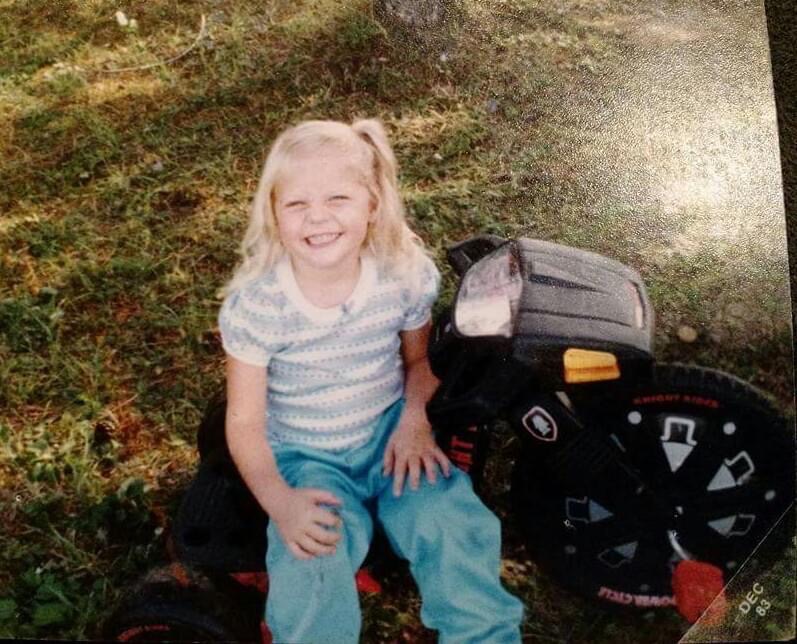 3) Me first hear about Banana Sandwich Mike. Still looking for him.
4) She drives an E46 BMW called "Peaches" (story included) and a Mustang named "Jesse". How the names came to be is entertaining.
5) How the cheapest of Hot Wheels car has led to the decimation of many family finances on racing cars.
6) How Danielle was the impetus to her husband Jason starting to enjoy racing on track as well as the mechanical aspects of the sport.
7) How the cash flow out for attending a track event may be cheaper than the cost of speed on a public road.
8) Ben foolishly promises to drive with us at the Thunderhill 25 in our Spec E46 if its ever finished. Its recorded for all time.
9) Bill cannot help but make comparison of their Winsome Racing team to our Lose Some racing team. It is really just way too easy.
10) Jennifer and Danielle bond over working on cars and how it compares to working on human bodies. We are even more worried about going to a doctor now, lol, especially since Vicki agreed.
11) Ben does his best impression of Debbie Downer from SNL. Cue the sad trombones.
12) We discuss the potential issues with being a female at a racetrack, which so far has been exacerbated in our experiences.
13) The group discussion on prepping for a new track is helpful in showing several different things that you can do to be ready before you even arrive in the paddock. We also discuss ways to improve once you are on track as well. Many great ways to increase your enjoyment, especially early in the day/weekend.
14) Outdoorsy and RVShare make their usual appearance on the podcast. They should really sponsor us. Or maybe just give a free rental every now and then.
15) Bill over-preps and shares an example below in a link for one track. Please let us know what you do, especially if it is different or better. We are always looking to improve.
16) We do not support nor recommend stealing your parent's car when you are underage, in spite of the fun we had during this episode.
17) Vicki is introduced to left foot braking for the first time. Mind >>> blown. It apparently has never come up so far. Or maybe it has, lol.
18) Bill recommends the recent Top Gear episode segment with the cars going to the golf driving range. One of the best segments ever.
19) Jennifer starts the South Dakota RV story but valiantly tries to get out without the details. Anyone want to hear more? Please let us know.
20) It looks like Reed will be trading cars with Danielle at an upcoming event.
21)  Ben makes it very clear his feeling on new car nannies.  Not a fan, especially on the track.
Excel track map link: