Rachel Baker and Gina Ma from Driving Forward Together joined us for this episode where we discuss the goals and ambitions for Driving Forward Together and where they would like to be in the coming years. We also get to know Rachel and Gina's driving and racing history as well as getting to know them a bit better. We hope to see them out at a race next year. On Dominating with Dawson, we cover more vision, as in looking through the turn and trying to see as far down the track as possible. Information is power in racing too.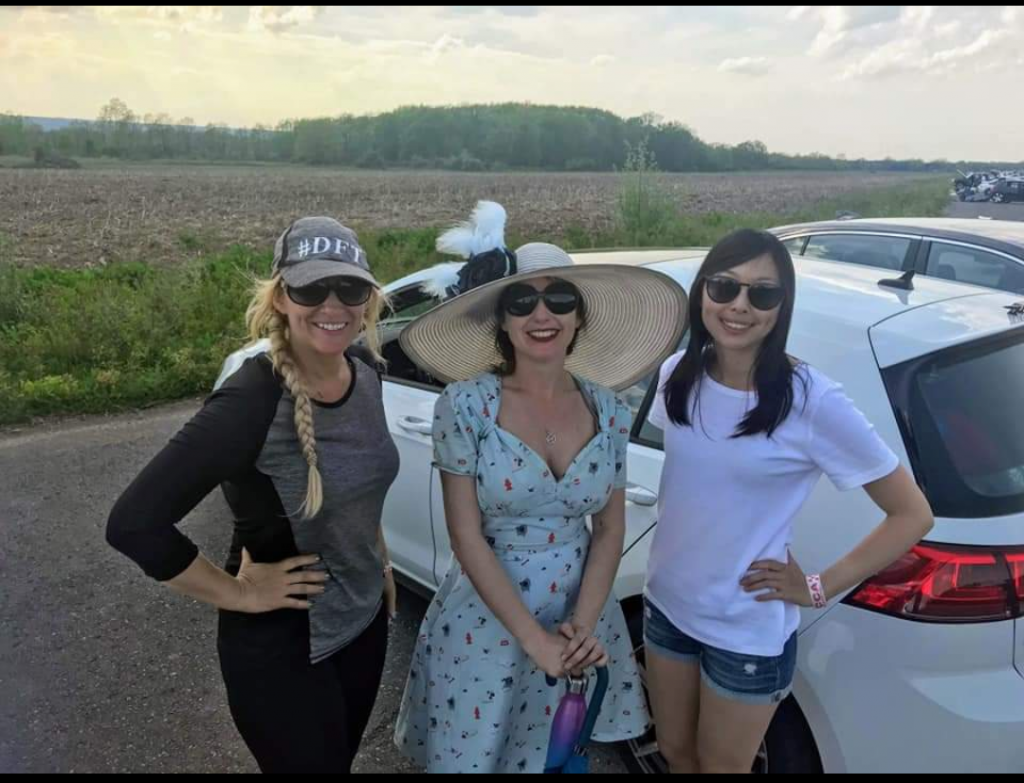 You can follow Driving Forward Together at:
Instagram and Facebook at Driving Forward Together or on their website.
Also, they have some great merch through their Facebook page, some is even free.
If you want to follow Gina, her Instagram is amazingly titled @GinaIsCuterThanAnyPanda
We hope you enjoy this episode!
Best regards,
Vicki, Jennifer, Alan, and Bill
Hosts of the Garage Heroes In Training Podcast and
Garage Heroes In Training racing team drivers
Highlights from this episode include:
1) What is the history of Driving Forward Together and how the group hopes to improve our racing culture and more.
2) How Gina and Rachel started out with cars and initially started racing
3) Gina and Jennifer bond over the 2 Soul Red ND2 MX5 Miatas.
4) What Driving Forward together is doing to assist ladies in autocross and motorsports
5) How autocross and track days can appeal to different personalities and we all agree that you should try as many forms of driving and racing to find the best fit for you.
6) How to find out about autocross and how easy your first event will be.
7) A great discussion of the various women only events and series.
8) We also go over the Faster Together incentive program that has partnered with EVO School and Beyond Seat Time, we have done both separately and found each to very helpful towards our driving progression.
9) How COVID 19 has affected their season so far and any accommodations that are being institute, as always it seems to be a fluid situation and vary from location to location.
10) They also offer several great interviews of fellow drivers in their Driving Forward Series that can be found on their website.
11) Some solid tops to the new and soon to be new autocross drivers.
12) A tremendous story that illustrates the importance of driving vs the importance of the car. Great driving will usually make up for a great deal of horsepower and dollars spent on the vehicle.
13) The barrier to entry is really very mall to start at your first autocross event. For reference, entry will usually be less than $100 per driver, sometimes often under $50 and all you need is a helmet and shoes. Rental helmets are often offered as well. So, borrow a car or take yours and give it a try.
14) Bill is working to go up to Massachusetts. It sounds like Rachel really has a great set up.
15) A horror story of Gina's first time at an autocross. This almost never happens, everyone is usually nothing but supportive and looking to share the fun.
16) Ziggy wants to let us know his favorite car movie.
GHIT 0141: Rachel Baker and Gina Ma from Driving Forward Together