to Celebrate Episode 300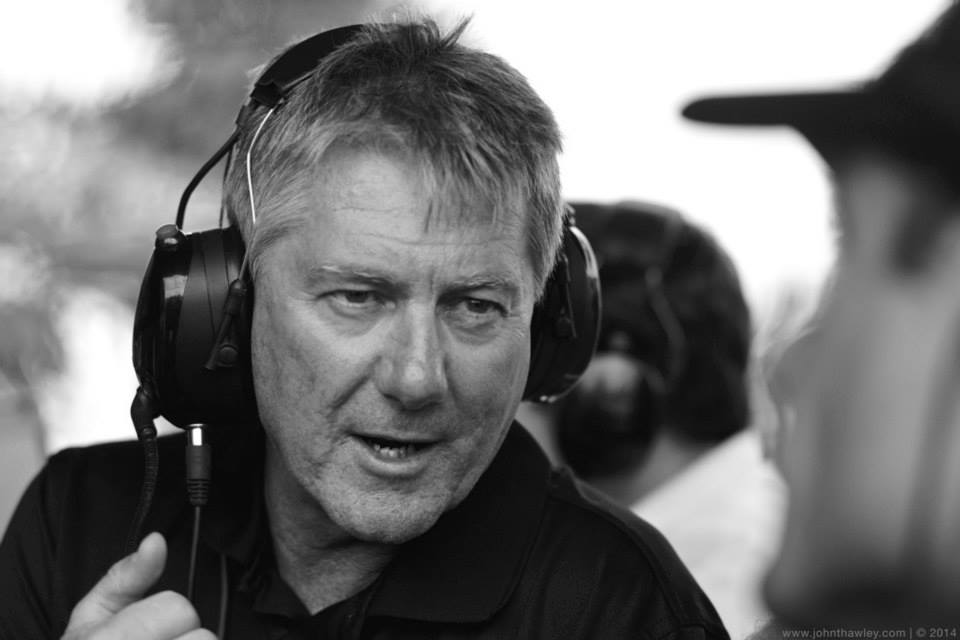 GHIT 300:  Ross Bentley Returns to Celebrate Episode 300
Ross Bentley returns to celebrate our episode 300 with us.  Ross is a world renowned racing coach and has competed at the highest levels of racing, including Indy cars and nearly every endurance racing event of note.  During this episode, we try to cover a variety of racing related questions and topics, as well as reporting back to Ross how impactful the coaching he provided to Vicki and Jennifer last time he was on.  As always, Ross is one of our (can't wait and) can't miss episodes. 
If you would like to help grow our sport and this podcast:
You can subscribe to our podcast on the podcast provider of your choice, including the Apple podcast app, Google music, Amazon, and YouTube etc. Also, if you could give our podcast a (5-star?) rating, that would be greatly appreciated. Even better, a podcast review, would help us to grow the passion and sport of high performance driving and we would greatly appreciate it.
For instance, leaving an Apple Podcast rating is very easy. If you go to your podcast library, look under shows. Then click on this podcast. Here you can leave a (5?) star rating and enter your review.
We hope you enjoy this episode!
PS 
If you are looking to stream or save your integrated telemetry/racing data with you video, Candelaria Racing Products Sentinel System may be the perfect solution for you.  We are in the midst of installing the system in two of our cars.  If this sounds like something that may help you and your team, please use our discount code "GHIT" for a 10% discount code to all of our listeners during the checkout process.
PS2 
Please don't forget that if you are looking to add an Apex Pro to your driving telemetry system, don't forget to use our discount code for all Apex Pro systems you will receive a free Windshield Suction Cup Mount for the system, a savings of $40.  Just enter the code "ghitlikesapex!" when you order.  They are a great system and truly invaluable in safely increasing your speed on track and/or autocross etc.  The recently released second generation systems and app increases the capability of the system greatly.
Best regards,
Vicki, Jennifer, Alan, and Bill
Hosts of the Garage Heroes In Training Podcast and Garage Heroes In Training racing team drivers
Highlights for this episode include:
1) We start off with a few listener submitted questions. We always welcome your questions. The best way to send them in is on our email at [email protected] or via our social media on Instagram @GarageHeroesInTraining.
2) From Mario: We are all getting older, and I wonder how age has crept up on him. Ask him to rate his speed currently vs how fast he was at his peak. Is he getting slower with age? What is he doing smarter now, that results in a better lap time, and that he'd wished he'd learned earlier? Are there things he was doing at a young age that he can't do as well now?
3) Ian asked: about his Lotus Elan and why he likes it so much.
4) From Chris: What were the few of the biggest changes that you have had since writing your first speed secrets? Was anything "wrong"?
5) Adam asked for some drills to break a plateau (same lap times no matter what I try)? What should I look to do to get my times lower?
6) From Reed: Breaking mental barriers to carry more speed
7) A shy adult road racer: What order is best to read your books? As they were released or something else?
8) Listener to be "Elon": Have you or your drivers driven an EV race car? Thoughts?
9) We review our driving and our coaching report back and how Ross has helped each of us from his prior episodes. Things such as: What were the biggest impacts felt (primarily by Jennifer and Vicki) on track and also in their daily driving.
10) Braking and timing of braking and down shifting within a turn, especially when threshold braking. Ross provides some tips and strategies to help with this.
11) We then move to a few Dominating with Dawson questions that we don't feel that we have addressed well enough so we take this opportunity to gain some additional perspective from Ross and Ben.
To follow Ross:
Website: https://speedsecrets.com/
Instagram: @RossBentley
Ross's "Ask Ross" is at: https://speedsecrets.com/ask-ross/
Ross's Podcast is a: https://speedsecrets.com/speedsecrets-podcast/ and on virtually all podcast apps
Sim racers:  www.SimRacerAcademy.com