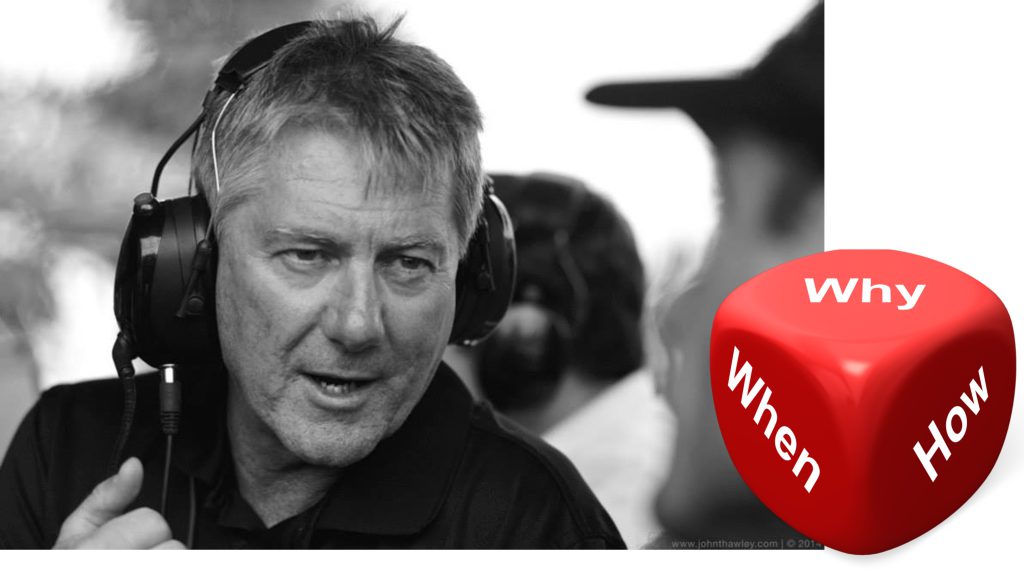 GHIT 0350: Ross Bentley Returns to Help Us Celebrate Episode 350
Ross Bentley has raced in Indy cars, literally written THE book on auto racing, his Ultimate Speed Secrets and associated books. Ross is the preeminent racing coach for both professional and amateur racing drivers around the world. On every celebration episode since number 100, Ross has agreed to come on to celebrate the "In Training" aspect of our team and podcast. For this episode 350, we had Vicki, Jennifer, Tim, Reese, and Bill asking the questions. Ross not only answered but helped each of us towards an even better and more personal understanding of each. As always, we cannot wait to see Ross again and talk all things driving and racing.
As always, if you have any questions for Ross, please send them in to our email. [email protected] and we will cover them with Ross as long as he still hasn't blocked our email address, lol.
If you would like to help grow our sport and this podcast:
You can subscribe to our podcast on the podcast provider of your choice, including the Apple podcast app, Google music, Amazon, and YouTube etc.
Also, if you could give our podcast a (5-star?) rating, that we would appreciate that very much. Even better, a podcast review, would help us to grow the passion and sport of high performance driving and we would appreciate it.
We hope you enjoy this episode!
PS If you are looking to stream or save your integrated telemetry/racing data with you video, Candelaria Racing Products Sentinel System may be the perfect solution for you. We are amid installing the system in two of our cars. If this sounds like something that may help you and your team, please use our discount code "GHIT" for a 10% discount during the checkout process at https://candelaria-racing.com/
PS2 Please do not forget that if you are looking to add an Apex Pro to your driving telemetry system, do not forget to use our discount code for all Apex Pro systems you will receive a free Windshield Suction Cup Mount, a savings of $40. Just enter the code "ghitlikesapex!" when you order from https://apextrackcoach.com/
Best regards,
Vicki, Jennifer, Ben, Jeremy, Alan, and Bill
Hosts of the Garage Heroes In Training Podcast and Garage Heroes In Training racing team drivers
Highlights for this episode include:
1) We start off with a simple one, how to improve when your current limit is self-imposed by your natural tendency towards self-preservation and what can be helpful in pushing through this ever so common barrier.
2) When should an instructor move from an instructing role to a coaching role with a student or client.
3) What to look at when looking at your data and video as your driving skill improves. (and overthinking it like Reese).
4) Advice to break through a plateau.
5) What to look at when reviewing your in-car video at a track.
6) The difference between being Smooth vs being Fast and Smooth
7) Using anticipation vs reaction as well as the subtle differences between having an expectation versus anticipation.
8) Some ideas on how to help a student who is lacking confidence or has had a recent bad experience on track.
9) Vicki is still working on getting an understanding of what the friction circle is and several ways for what to look for and how to interpret it best.
As always, we had some great discussion with Ross on related areas and some unrelated areas.
To follow Ross:
Website: https://speedsecrets.com/
Instagram: @RossBentley
Ross's "Ask Ross" is at: https://speedsecrets.com/ask-ross/
Ross's Podcast is a: https://speedsecrets.com/speedsecrets-podcast/ and on virtually all podcast apps
Sim racers: www.SimRacerAcademy.com
GHIT 0350: Ross Bentley Returns to Help Us Celebrate Episode 350