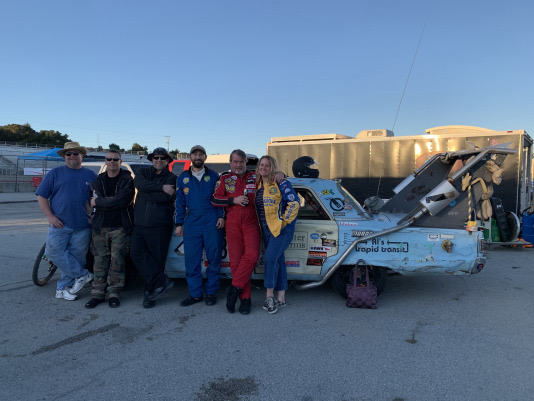 On this week's podcast, we had the pleasure of interviewing Amanda Baak of the Faster Farms team who we met at last week's Lucky Dog race at Laguna Seca.  Vicki and Amanda had some very exciting racing for a dozen laps or so until things ended poorly on our end.  Their team races a Plymouth Belvedere, as everyone should.  After repeatedly racing with them Saturday and Sunday, we had to have them on to find out more about the team, Amanda, and Adrian who made an impromptu appearance.  We enjoyed our conversation and hope you will too.  We can't wait to see them again, hopefully at the track. 
Some highlights include:
1)  How and why a Plymouth Belvedere came to be a race car for the past twelve years
2)  Faster Farms team history and its ties to a real chicken ranch/pick and pull
3)  We compare the different racing areas, like California, Colorado and the east coast race crowds
4)  How they installed their crystal auto-break system to make other cars break before passing them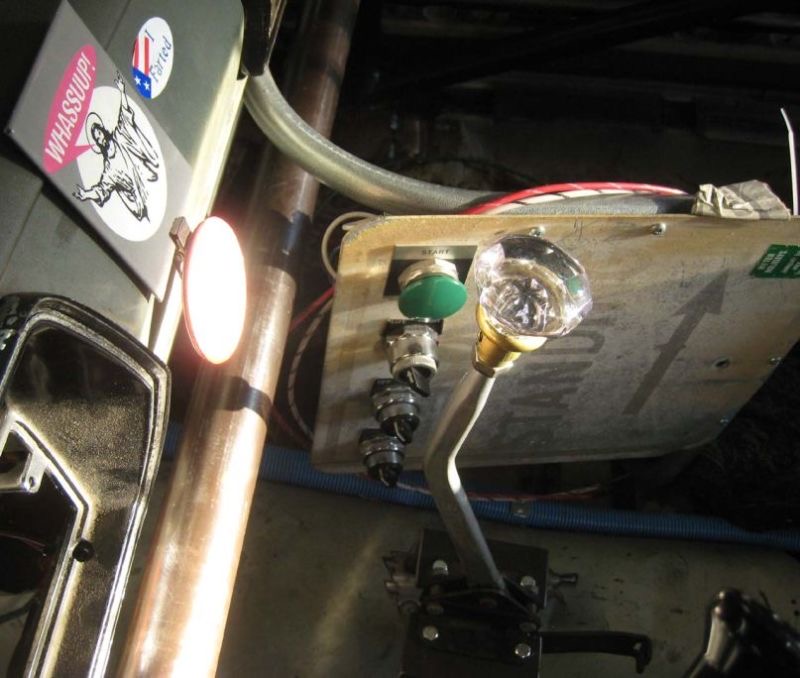 5) Bill has a(nother) bad plan for west coast racing
6)  We also begin to make a plan for an upcoming Thompson race
7)  Seeking revenge on Willow Springs
8)  The upcoming Alameda parade
9)  Probably the best "Good" story we have ever had with our Good, Bad, and the Ugly segment.  We are pretty sure Adrian isn't familiar with the word "good", lol. 
10)  Shout out to our many Belgium and Australian listeners
11)  Differences between the Lucky Dog Series and the Lemons series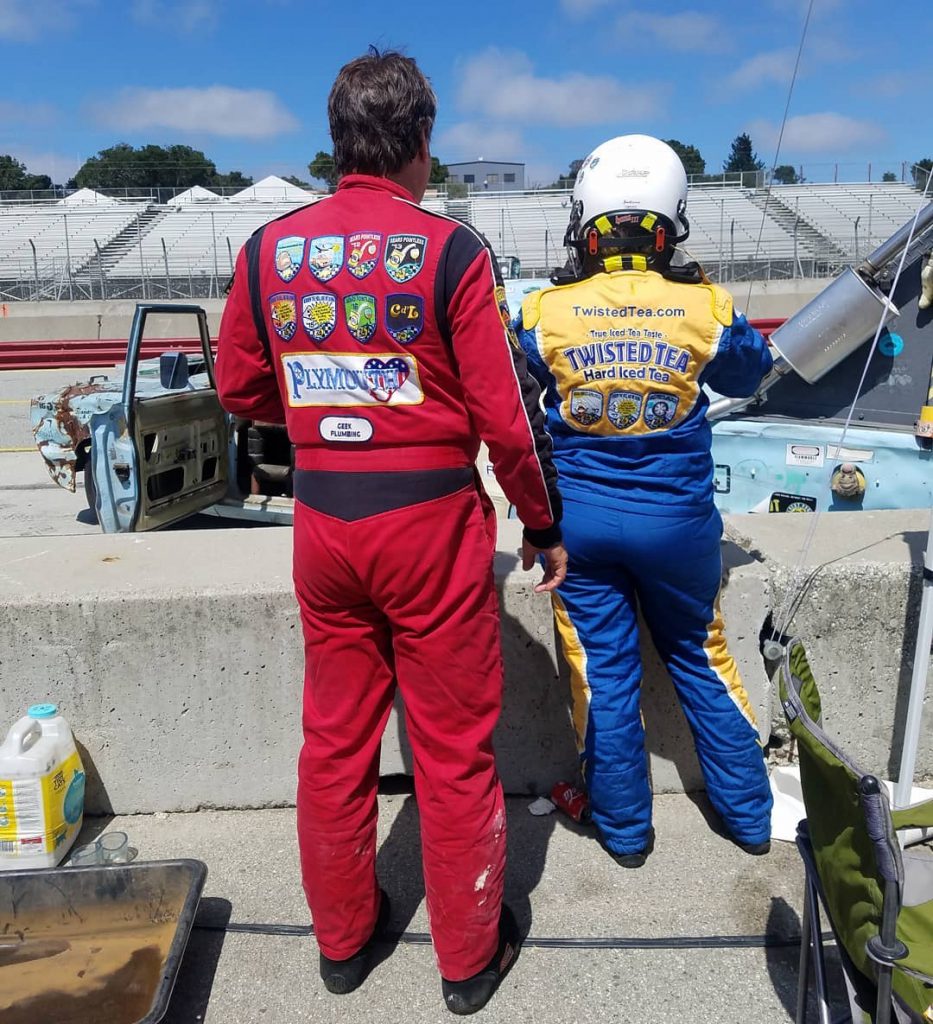 Hopefully, we can be a bad influence and get them out to Thompson for a race at some point, maybe even getting our all-female driven car team goal accomplished. 
You can follow them at FasterFarmsFacing.com
Best regards,
Bill, Vicki, and Alan
Hosts of the Garage Heroes In Training podcast
and team members in the GHiT
Immature Endurance Racing Team
GHIT 0085: Amanda and Adrian from the Faster Farms Racing Team