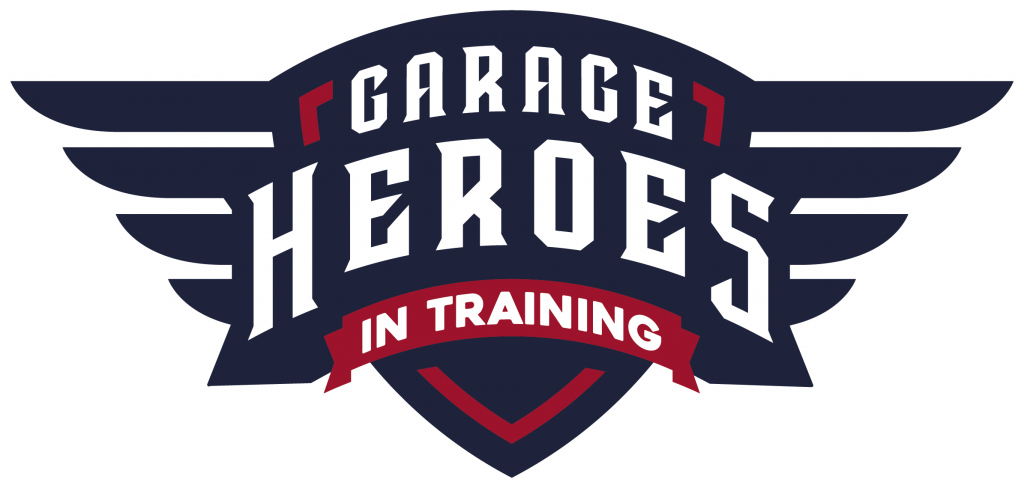 This episode of our podcast is a listeners request, Jennifer, Vicki, and Bill go over what we have been up to and begin to look at where we are going for next year. Lots of changes, lots of cars gone, still a few to go, and lots of new cars added, most need some TLC. We think we are on a good path, but you can be the judge of that. Also, on this episode's Dominating with Dawson, we get into a discussion of driving skill vs driving talent. Lots of opinions, lots of thoughts, probably the first of several discussions related to this. In the end, there are very few people, I any, who if they are interested in our sport and apply themselves, cannot get to a competitive level and become a very good driver and racer. At least that's what we think.
We hope you enjoy this episode!
Best regards,
Vicki, Jennifer, Alan, and Bill
Hosts of the Garage Heroes In Training Podcast and
Garage Heroes In Training racing team drivers
Highlights from this episode include:
1) Our upcoming skid pad & autocross car control event at Lime Rock with Safety Third Motorsports. Jennifer and Vicki as so excited it is hard to explain, even for them.
2) How the 2.75 Porsche 944's and 1.0 Boxsters have found new homes and Brad's starting to prep his E46 330 for his move to Colorado. Maybe we have the beginnings of a Midwest/Mountain time zone team. 4.75 cars in one weekend.
3) The plan for the SpiderStang Mustang and the black Honda Civic are still tbd at this point, but may be available.
4) Bill has located a HPDE car that is undergoing some upgrade and preventative maintenance with the help of John Lavin from Safety Third Motorsports. It is a E46 that is changing from a SMG transmission to a manual transmission because that is just so much more fun and engaging.
5) An E46 330 shell magically appeared and is the long-term project car for Bill's goal of running the NASA Thunderhill 25 by 2025. So far, we have 3.5 drivers who are interested and now need only one more driver and Bill to get some more skill.
6) What are we doing with 1974 Capri. We have plans, but not enough skill at this point.
7) Should we build two Civic race cars, we don't know for sure at this point. Still TBD.
8) Our 2017 Ford F150 black cap is also looking for a new home
9) Mechanical status for each car and the progress to be accomplished over the off season this winter.
10) Bill is apparently stuck in bad joke/dad joke mode throughout this episode. We apologize.
11) We talk about what the plan is for modifying the cage in the yellow Honda Civic and the two smaller jobs of fixing the engine and adding new/better seat mounts.
12) Vicki is reminded of the winter project that was set for last winter. Perhaps we will have better luck this year. TBD. Maybe someday the ND Miata may actually have an interior again.
13) Bill tries to get some planning on the upcoming themes. Vicki and Jen don't want to get into it at all. Bill thinks its all a coverup for no plan. We shall see.
14) Vicki learns about the most romantic anniversary gifts ever. Why does Vicki put up with this? How did Bill ever get so lucky?
15) We are all three going to complete some car related courses this winter. Eventually, we will be competent mechanically and electrically. (These had better be good courses if they are to get us there, lol.)
16) New/recent garage tools and capabilities that will aide us this winter, with a quick review of each.
17) We reverse the "what does someone know about you that no one knows" question on each other. Bill stuffs a big foot into his mouth during this one. He will be sleeping in the bathtub for a long, long time.
18) Vicki learns that Thunderhill is located in California.
Any ideas for Guests?
Any ideas for upcoming topics?
Please let us know at [email protected] or on our Instagram at @GarageHeroesInTraining