Ben Dawson is our guest for this episode where we go over some of his racing history and a lot of how he has progressed to his current level and what he is looking to get into going forward.  It was great to catch up with him and learn a bunch more about him and his driving. 
It is also the easiest episode ever to put in our Dominating with Dawson segment where we go over several methods for a driver to determine their speed and adjust accordingly on a track.  This is especially important when you are learning and improving since your speeds will generally be increasing, as you wish it would, but that does impact your speed going into the subsequent turn or turns. 
Ben is tremendous driver, but not a hard core car guy and he treats the cars well, but more as a tool to use and get the most out of, as opposed to a piece of art or something to attribute more respect and awe to than deserved.  There are definitely a few people we know who could enjoy their cars and driving more if they shifted a bit towards Ben's more pragmatic car philosophy.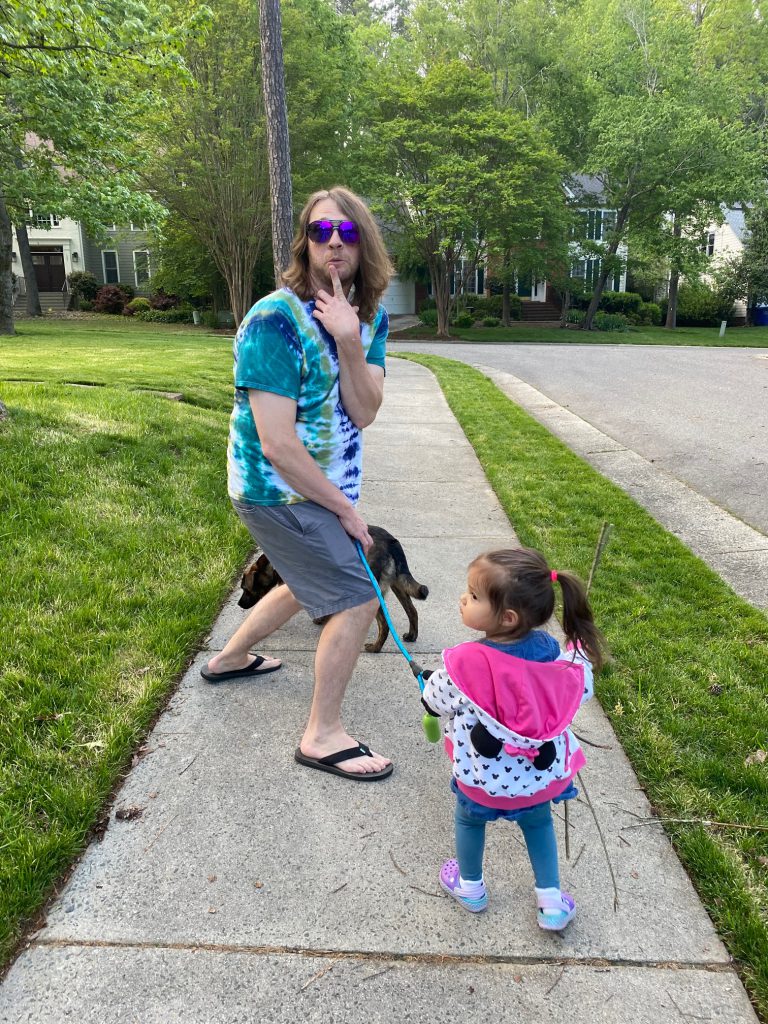 We hope you enjoy this episode!
Best regards,
Vicki, Jennifer, Alan, and Bill
Hosts of the Garage Heroes In Training Podcast and
Garage Heroes In Training racing team drivers
Highlights from this episode include:
1) Everything you ever/never wanted to know about Ben and Ben's driving history. Driving really does seem to run in the family.
2) Ben is unhappy we aren't familiar with his 1986 Taurus MT-5. We were quite happy not knowing about it, lol.
3) Ben is in the midst on balancing his family and his current Spec E46 track car build. we also go over some of the steps that Ben has progressed through and led to his current racing interest, including getting a bit sideways on the dirt roads in Alabama growing up, competitive carting, autocross, and endurance racing across the US.
4) How Ben's racing philosophy has matured into a very simple mantra, if its not fun, I'm out.
5) We also discover how Ben got DQ'ed from a win at his pine wood derby car but did end up with a large "Bodacious Big Bear" bear (that he still has). I see a T-Shirt in the making, maybe even a Race Bar theme.
6) Tips for getting out there and trying to do some high performance driving or a track day etc.
7) A Good, Bad, and the Ugly for what to do and not do when looking to get started in high performance driving or racing.
8) A great bunch of stories and examples of how a team and a driver progresses through beginning stages and gradually moves towards a more seasoned racing driver.
9) Bill's latest HPDE with NASA Great Lakes at Mid-Ohio last weekend in the Toyota 86.
10) Bill's rather intimidating trip into the Keyhole turn with a McLaren 720S and a Shelby 350R and a race prepped Corvette in the rear view.
11) We also start discussing some of the turns at Mid-Ohio, as well as how to approach decreasing radius turns in general.
12) How much fun it was to take his driving test in the same session as one of the passing drills.
13) We get a question from Chrissy M that became an impromptu review of Mid-Ohio track itself, both the Club and Pro layouts that we ran over the weekend. AND we cannot help but take the opportunity pass on our compliments to their recent episode related to racing and burnout. It was fantastic, as always.
14) Ben says "mecca" and Jennifer and Vicki hear "naked, you can guess how the rest went.
15) A hilarious story about muscle relaxers and eating a tomato before going on track. Don't try this at home.
16) Our first discussion of land speed records and record setting
17) The Cerveza race team makes another appearance. Still need to get them on the podcast. Anyone know them? We would love an intro.
Our upcoming schedule is a NASA Great Lakes HPDE at Autobahn (for the first time), a NASA Great Lakes HPDE at Autobahn NCM (for the first time), and a HPDE/Skid Pad/autocross event at Lime Rock. Potentially, we may be going to Summit Point for a skip pad event in October or November. Please let us know if you are coming or stop by anytime if you see us.
Links:
Mid-Ohio Track Map: https://speedsecrets.com/wp-content/uploads/2018/12/Mid-Ohio.pdf
Bill's current track rankings are as follows:
Pitt Race
Charlotte Roval
Gingerman
NJMP – Thunderbolt
Road Atlanta
Watkins Glen
Laguna Seca
Mid-Ohio
Thompson
Monticello
New Hampshire
NJMP – Lightning
Pocono