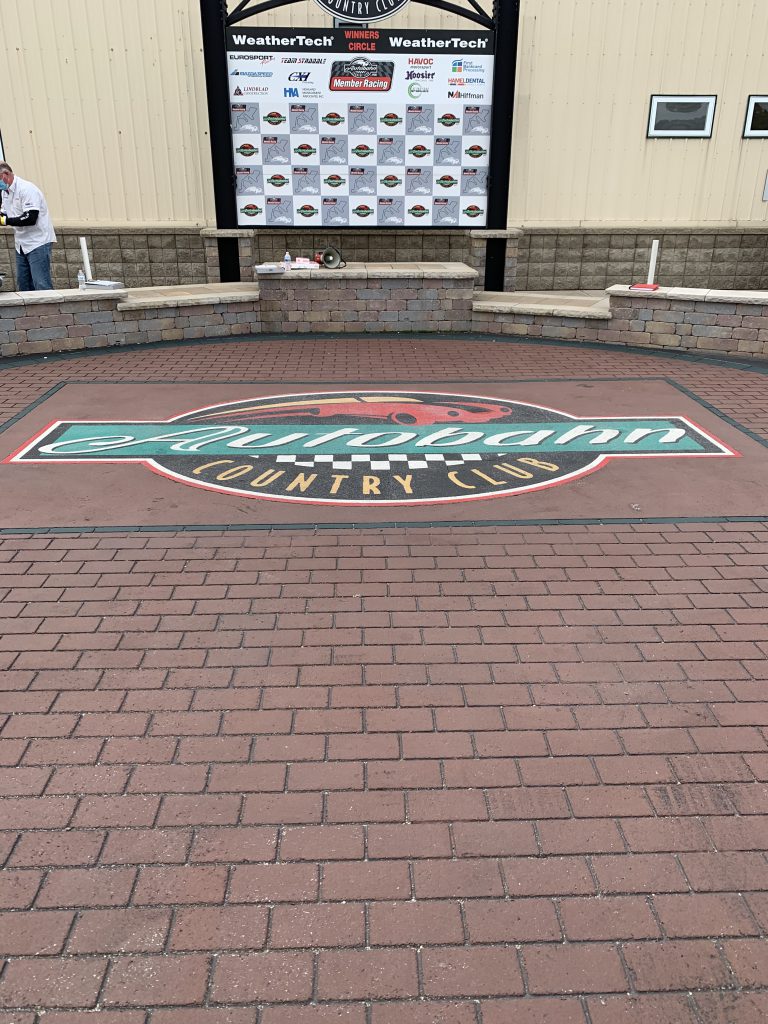 We cover Bill's first HPDE 3 with NASA Great Lakes at the Autobahn Country Club South Course layout that is near Chicago. It was our teams first HPDE 3 and it was fantastic. NASA Great Lakes really shines with their HPDE curriculum. In addition, we had the opportunity to try the teams new Garmin Catalyst on track for the first time and we were very impressed. Several notable driving improvements were during the event and perhaps even a few Ahh Hah Moments. In addition, we discuss the "perfect" race car in the Dominating with Dawson segment for this episode.
We hope you enjoy this episode half as much as Bill enjoyed the NASA Great Lakes event!
Special thanks again to the entire Great Lakes team for funning another top notch event, as always.
Best regards,
Vicki, Jennifer, Alan, and Bill
Hosts of the Garage Heroes In Training Podcast and
Garage Heroes In Training racing team drivers
Highlights from this episode include:
1) A short track review of the South track at Autobahn. In addition, it was our first time on track with electronic flags.
2) We compare the relative costs of a track day weekend vs a divorce etc.
3) Differences between NASA Great Lakes HPDE 1, 2, and 3.
4) We cover some of the tremendous drills that start of most of the track sessions. They are very valuable to improve your driving skills and racing experience in a controlled and safe manner.
5) How NASA GL has altered the different HPDE levels and improved as they learn to account for COVID induced changes and still improve the quality of the instruction for each of their students in a very quick reaction, demonstrating their ability to respond nimbly to their students feedback.
6) Garmin Catalyst first impressions and review after using it to review our track driving for the first time this weekend. The in-car coaching was a very good addition to the weekend while we were in the car without an instructor. We hope to have a full episode with a guest in the next few weeks. We posted a few videos on our YouTube channel that has some of the Garmin instructions included if you are curious.
7) Bill is a big fan of the opportunities options that prioritize areas for potential improvement/low hanging fruit along with the potential quantified time improvement potential.
8) Jen asks the question Bill never wants to discuss with Vicki in earshot: How much is it? Vicki, close he webpage, just close the page.
9) Just remember, these are only $500 cars………
10) Why does Bill always confuse Buddy Rich and Buddy Guy. No idea, but the model/example still applies.
11) Mork from Ork shows up for a small guest slot, some of you will see it.
12) Bad news on two of our GoPro's. They may not be useful for our in-car video due to the dynamic range of brightness or contrast from within the car vs the outside.
13) The anniversary that never seems to end.
14) A very good discussion of focus and being fresh on track, as well as a probably wise decision to use good discretion and skip the last session at the end of Saturday.
15) Bill's prep for a new track is getting better and almost where we would like it to be. The process we use during an HPDE is really getting dialed in and allowing us to get the most out of each stint and maximize the benefit for each HPDE we attend.
16) We cover some of the most significant improvements and a few Ahh Hah's from the event.
17) The goal of HPDE 3 to push beyond your comfort level and look for more speed was very good and appropriate after the training received in HPDE 1 and 2 with NASA GL.
18) The go kart track looked amazing, although we did not have a chance to try.
19) Bill makes a play at adding another HPDE/track day for NJMP. Schedule tbd. Details to follow. He would really love to get Jennifer and Vicki out once more with the Catalyst. It should help them both greatly. Some planning details still to be resolved.
20)  What is left to get Brad safely out the door and what is left to start the process of GHIT Colorado.  Look for us to come out to High Plains raceway and other tracks in the area as soon as Brad is set up and ready for us.  Also one last chance for Bill to pick on Brad for signing up for several HPDE's and not