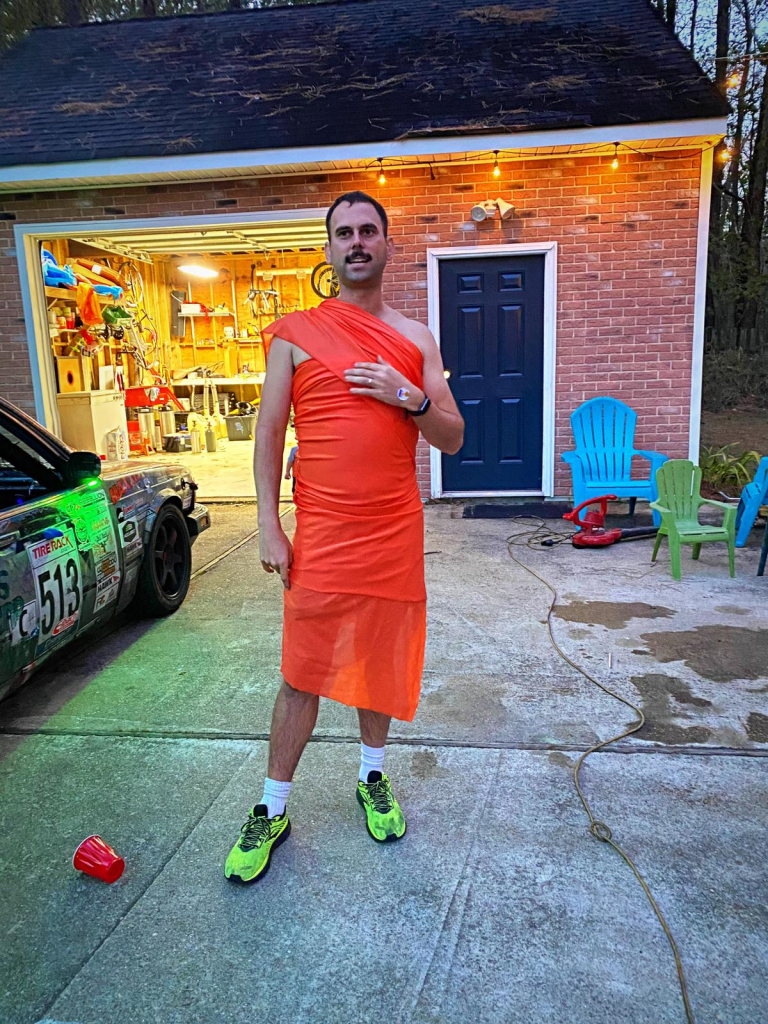 After a very long delay in editing, here is the episode we recorded several weeks ago (pre-Christmas) as a farewell wish to Jandy before he went on a long-term deployment. We did not expect to take as long editing, but we easily had triple the number of guests we have ever had and that made things a bit complicated. This is a fun episode with a good bit of Storytime from past racing events. Good luck to Jim on your deployment. We hope to see you back soon. And thank you so much for your service!
In this episode of Dominating with Dawson, we give and introduction to the basic braking techniques and when you should use them on a track. The typical braking technique that you use nearly every time on a public road is never the proper technique when you are driving on a track and concerned about your lap time. But here we describe the main types of braking that you will work to use on track as your experience grows. We even go into a few techniques that you may not want to use initially, but we think you should be aware of, even on day 1. The main technique that you will want to use at first is threshold braking. Then there will also be a few turns where you only want to brush brake or even just lift off the gas pedal or throttle. In addition, we introduce the concept of trail braking. We do not recommend working on trail braking on day one for most drivers, but at the same time, we also don't feel it is beneficial to be closed minded on only braking in a straight line. Especially if you have a more well developed braking proactive where you apply trail braking naturally. The key aspects to remember is to apply pressure quickly but not just stomp on the pedal to avoid upsetting the car or locking up the tires. Just as important is the concept of gradually releasing the brake pedal to help keep the car stable throughout the turn. Stomping on or popping off the brake pedal, as well as any of the pedals, is to be avoided.
As always, if you have any questions that you would like us to cover with Ben, please let us know in a (5 star?) podcast review or via email at [email protected] or in a comment on our social media.
You can subscribe to our podcast on the podcast provider of your choice, including the Apple podcast app, Google music, Amazon, and YouTube etc.
Also, if you could give our podcast a (5-star?) rating or even better, a podcast review, we would greatly appreciate it and it would help us to grow the passion and sport of high performance driving. For instance, leaving an Apple Podcast rating is very easy. If you go to your podcast library, under shows and click on the podcast you can leave a (5?) star rating and enter your review.
A link to the episode is: https://tinyurl.com/FarewellToJandy
We hope you enjoy this episode!
PS Please don't forget that if you are looking to add an Apex Pro to your driving telemetry system, don't forget to use our discount code for all Apex Pro systems you will receive a free Windshield Suction Cup Mount for the system, a savings of $40. Just enter the code "ghitlikesapex!" when you order. We have two systems for our team and Bill is looking to add a third for this season, pending CFO approval from Vicki. They are a great system and truly invaluable in safely increasing your speed on track and/or autocross etc.
Best regards,
Vicki, Jennifer, Alan, and Bill
Hosts of the Garage Heroes In Training Podcast and Garage Heroes In Training racing team drivers
Highlights from this episode include:
1) It took almost 15 minutes just to herd the cats, so we put that as a "bonus" after the credits rolled
2) Guest roll: Jeff Caplan/Ron Mexico, Ann Moran/Giggles, Ruth Bates/Master Bates, Patrick Mchugh/Richard "Dick" Freelane, two secret commando guests who will go by Pat and Chris, Matty/Opah, Taylor Purcell/The Droner Boner, Estaban/El Banos, Lara Vernon, and our guest of honor Jim Andy Jandy Webb.
3)  Story time upon story time ensues.  Most are examples of what not to do, so we aren't sure this episode will make you faster but it should make you laugh a few times.  Always remmerbe: The Jandy Man can! and usually does.