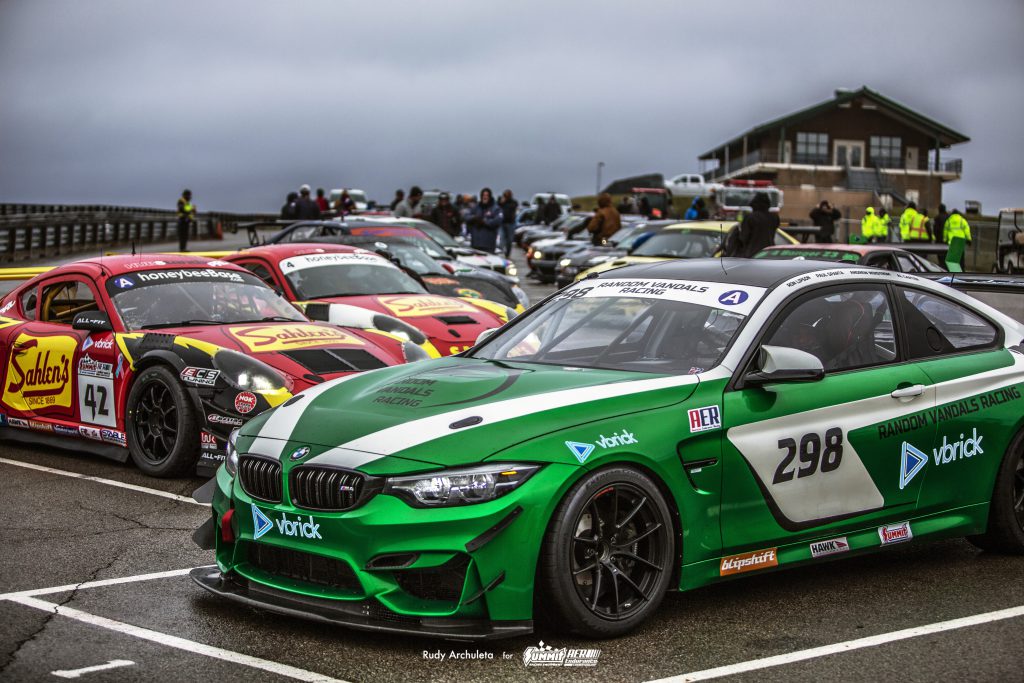 GHIT 0327:  John Kolesa on AER (American Endurance Racing)
John Kolesa started American Endurance Racing several years ago and we had a great time racing with the series at PittRace. So we had to have him on to officially introduce everyone to the series.  Since starting the series in 2014, AER has assumed a position towards the more competitive/higher performance segment of the amateur endurance racing community.  The series was desiring to be more open to different cars and modified cars. AER has a simpler classing process that uses qualifying times to initially calls cars and then can re-classify cars throughout the weekend if there are drivers with significant range of skills on a team.  The top class is an exhibition class that is based on a power to weight basis.  The technology that AER uses during the race weekend is among the best we have seen in amateur racing.
If you would like to help grow our sport and this podcast:
You can subscribe to our podcast on the podcast provider of your choice, including the Apple podcast app, Google music, Amazon, and YouTube etc.
Also, if you could give our podcast a (5-star?) rating, that we would appreciate that very much.  Even better, a podcast review. That would help us to grow the passion and sport of high performance driving and we would appreciate it.
We hope you enjoy this episode!
PS  If you are looking to stream or save your integrated telemetry/racing data with you video, Candelaria Racing Products Sentinel System may be the perfect solution for you.  We are amid installing the system in two of our cars.  If this sounds like something that may help you and your team, please use our discount code "GHIT". You will get 10% discount during the checkout process at https://candelaria-racing.com/
PS2 Please do not forget that if you are looking to add an Apex Pro to your driving telemetry system, do not forget to use our discount code for all Apex Pro systems you will receive a free Windshield Suction Cup Mount for the system, a savings of $40. Just enter the code "ghitlikesapex!" when you order from https://apextrackcoach.com/
Best regards,
Vicki, Jennifer, Alan, and Bill
Hosts of the Garage Heroes In Training Podcast and Garage Heroes In Training racing team drivers
Highlights for this episode include:
1) AER's history, how the series came to be, and why
2) We clarify the classification process that AER uses to set the different levels for the weekend including the top exhibition class for cars faster than they
3) How they try to control costs and the competitive balance by requiring a certain number of pitstops and a minimum stop duration.
4)  The series uses RFID stickers to track the car and the individual driver performance and history.  In addition, the Flagger system was a welcome addition to our car. It really helped improve the communication between the series and the individual drivers and cars.
5) Upcoming changes and additions to the upcoming races.
6) AER is currently running a special that allows new teams to enter a race weekend and have a reduced cost or even free.
7) We address several of the criticisms and concerns about the series and hope you will feel comfortable entering one of their races yourself.
8) Challenges the series faces with upcoming events and tracks.
9) We speculate on the effect that modern cars may have on grassroots racing in the future.
To get more details about AER, please follow them at:
Website: http://americanenduranceracing.com/
Instagram: @americanenduranceracing
Facebook:  https://www.facebook.com/americanenduranceracing