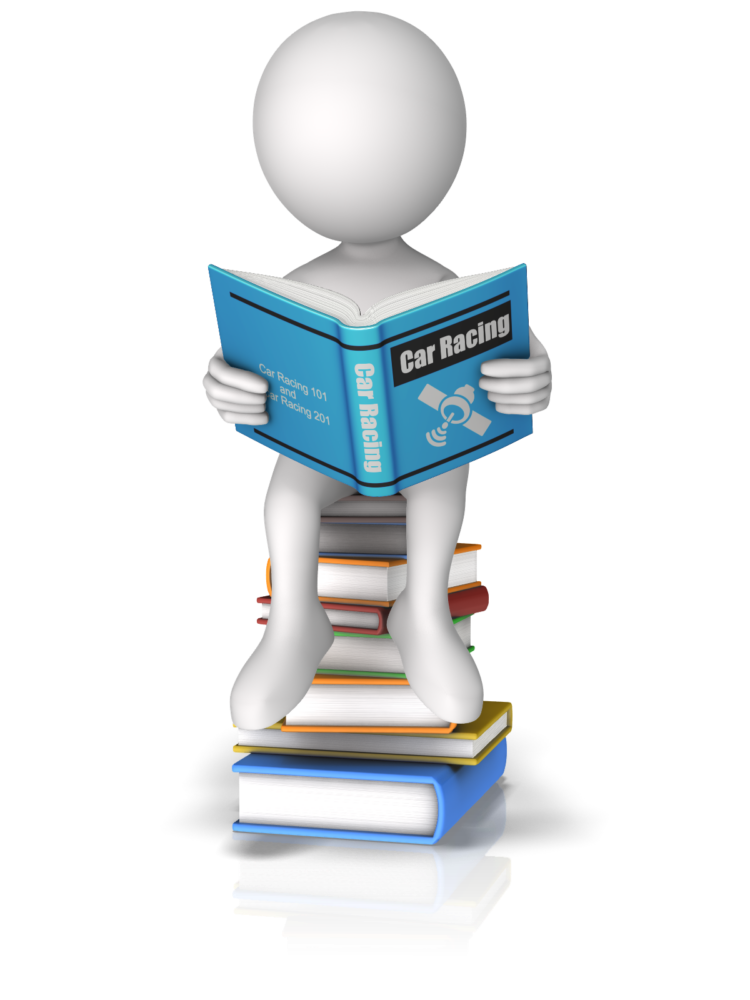 When we first went out on the race track, we expected to be slow relative to the other drivers.  We viewed our first race as an opportunity to learn to race a car.  We had all raced go carts, most of us many, many times.  But we weren't expecting the amount of information that we were being presented.  Both the pace and volume of information was overwhelming.  There were "rumors" that some of us had already driven faster than we ever went on the race track but there we were on the track and we had to:
Drive safely
Drive quickly
Learn the track and plan our racing "line"
Watch out for traffic ahead of us
Watch out for faster traffic from behind
Monitor the track for debris
Modify line and speed as a result of any changes incurred from above
Learn to race other cars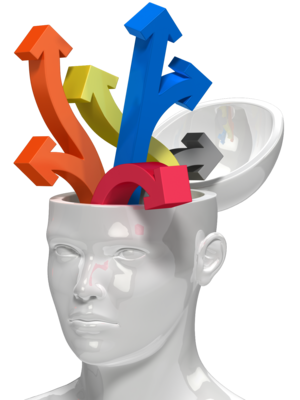 And on top of that, we also had to monitor the "hidden" flag stations that were along the track.  This was simply no longer anything like rush hour traffic.  (Even though the Capri was travelling at fairly low speeds, at NJMP, rarely above 60 mph/100 kph)
What we did learn at our first race was considerable.  Eventually, things seemed to slow down, even though our car was going faster.  Race traffic wasn't as large of a problem.  Racing line and the needed adjustments came a bit more naturally.  we even began to see every flag station on every single lap.  However, while we were faster, we still weren't all that fast.   We ended the race almost in the exact middle, but it was largely a reflection of our car prep more than any driving "speed".  There was a lot to learn and we started to look for ways to improve.  After all, we are Garage Heroes In Training, with the emphasis on the "In Training".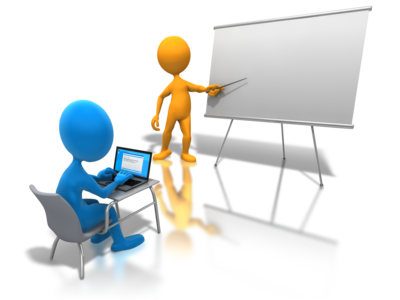 Admittedly, I like learning and I like books, so I went and looked into many books and bought a few.  Ross Bentley's Speed Secret Series was recommended highly so we picked it up.  We also picked up a book by Ben Collins and another by Paul Gerrard  (maybe I have a thing for former "Stig's").  We also looked into YouTube resources, but they varied in quality and the information was less reliable on being correct on what we should do.  Another issue was that admittedly reading isn't the most exciting thing to do and we all ended up getting sucked into the race car fixing and race weekend preparation throughout the summer and most of the pages have yet to see my eyes.  I also looked on audible and none of them seemed to be available on audio book formats.  Too bad, learning to drive while listening to the book while driving seems like an awesome way to do it.  (Open hint/request to the authors)
We also did some HPDE driving classes and go cart racing practices.  Both were good, but I still felt like there was more that could be done and it was obvious we had a lot of room to improve so we weren't talking about the last little bit, we all had large open chunks of things we were doing wrong and plenty things to learn to race cars more efficiently and effectively, especially in traffic..
So what options remained?  Private coaching seemed like a good plan.  Cost, availability, travel requirements , restricted time availability made that a bit more challenging to perform frequently to really get better.  HPDE courses also fell into a similar list of restrictions.  What we were trying to avoid was reinforcing bad habits over and over, so like in golf bad practice is worse than no practice at all for reinforcing bad habits.  This concern has led to us towards discounting I-racing/simulators.  While we could see our lap times go down and potentially learn the race course, we could also reinforce bad habits that may impact our driving.  What we needed was a more frequent, higher repetition method that we could do at home or while driving regularly day to day.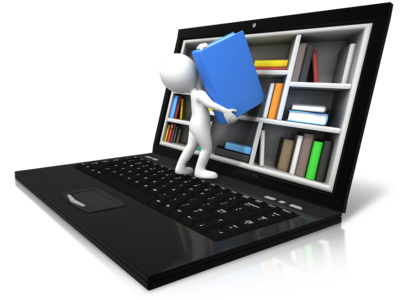 Some more internet sleuthing and Google-Fu led to two things we are going to try.  The first is a digital track walk of an upcoming race track that I have never seen in person.  While the two in person track walks we have done with the Three Pedal Mafia have been tremendously helpful, and we will continue to do them at every track that we can, they can only transpire while we are both at a track and usually at the end of the practice day or first race day when the track allows us out there.  This video track walk looks to give us a large percentage of that experience, but we can view it at home, before we get to the track and even look at it repeatedly.  We wont have good feedback until we race at Road Atlanta in December, but I will definitely report back. 
Also, to augment this, we purchased two online video courses from Ross Bentley for Performance Driving 101 and Inner Speed Secrets 201 as a bundle.  These will hopefully help us identify what we are doing wrong or missing and reinforce what we are already doing correctly.  In addition, we can hopefully use these principals to practice on the road and maybe even while cart racing and on simulators.  Again, we don't know how this will go, but for less than the cost of a single day at most High Performance Driving Education/Experience classes we are going to give it a shot.  I hope to report back in the coming weeks with our progress, in addition to the usual race summaries we have for our upcoming races at Hew Hampshire in October and Road Atlanta in December.  With both of these the goals remain the same.  We are all looking to learn to drive better and also to learn to race cars better.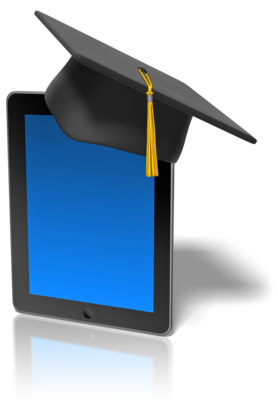 If you have any questions that I may not have covered already, please let us know.  I can add it into this article or respond through email.  There is even talk amongst our team of starting up a podcast to help everyone learn along with us.  Hopefully, we can help you to get into this sport we love with your friends and family.  Once you do, you will have a ton of new friends as well. 
So Come Out with Us and Enjoy the Ride!