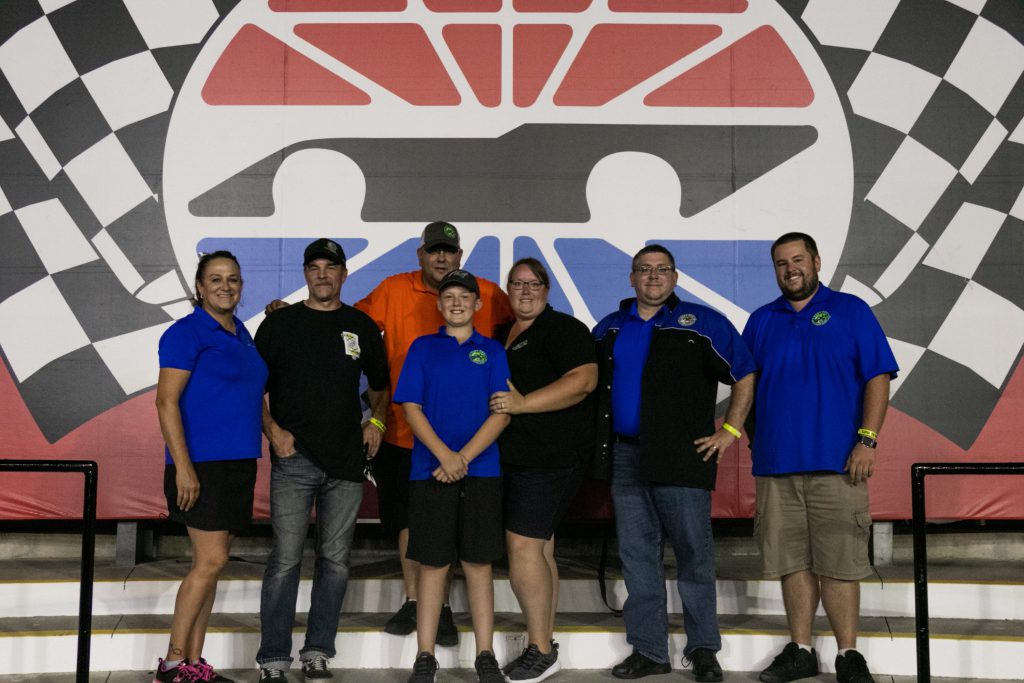 We were lucky enough to get four of the Lucky Dog team to discuss with us the Lucky Dog series and how their first ever east coast race went at the Charlotte Motor Speedway on the Roval. Jason Miles, Briana Miles, Chris Wilhelm, and Justin Parcher were our guests for this episode. Please snug up your racing harness, this one is pretty fun but actually has some good content to learn from and may improve your team.
On this episode of Dominating with Dawson we cover braking speed and how to manage your speed and adjust to different types of brake application and brake capability of different cars and especially when at a new to you track. Vicki and Jen excel at terminology and jargon, as always, lol. Then we get into the way to approach new tracks and turns, as well as a warning to be careful at our then upcoming race at Charlotte. Unfortunately, we ended up proving Ben to be prophetic.
We hope you enjoy this episode!
Best regards,
Vicki, Jennifer, Alan, and Bill
Hosts of the Garage Heroes In Training Podcast and Garage Heroes In Training racing team drivers
Highlights from this episode include:
1) Jason works in the pits for IMSA and was obviously less than impressed with the GHiT team's mechanical skills and performance in the garage.
2) How the Charlotte race went and the impact that the COVID 19 pandemic had on the plans and the race itself.
3) What its like inside the huge Charlotte oval/roval vs the more normal road courses that Lucky Dog typically runs on the west coast and how it was for a Lucky Dog track.
4) Differences between what Lucky Dog typically sees on the west coast vs this east coast event.
5) The tracks impressions of Race Bar and some of their music selections. They are still puzzled by how the car can run for so long with the music at their typical volume.
6) How the Flying Moose sounded going through the pits towards the end of the race. What Randy Pobst and his team were able to do and the speeds they could get out of that car were amazing.
7) Special shout out to all the tow crews at Lucky Dog. It even carried over to the event at Charlotte.
8) Bill makes a joke about finally not having Eric at an event. It's kind of went over a lot like our cars. Maybe we should change our name to "Led Garage Heroes In Training". Maybe not.
9) How our Lucky Dog race coincidentally crashed into the background of the NASCAR race program broadcast in the background.
10) How Jason almost reenacted the lightning scene from Caddyshack at CMP.
11) What works and what doesn't seem to work in a Lucky Dog race.
12) The Deadpool E36 is still not fully regenerated. Fingers crossed.
13) we have a challenge in finding Chris' Nova (and bringing it to a Lucky Dog race) that he had purchased three times, so far. It had Oregon Plate QRL-231 to aid in your search. Let's bring it to a Lucky Dog race so he has to tech inspect it, again.
14) Jason demonstrates why females are often referred to as the smarter half of a relationship.
15) Jason missed out on a Porsche opportunity, perhaps he might want our 2 and three-quarters 944. Still available. Just let us know.
16) If we want to torment Justin, please locate Oregon license plate 910-AFC and get it ready for a Lucky Dog race. Last he saw the car, it was likely halfway towards passing safety inspection.
17) Vicki dropped a Star Trek reference. Perhaps she is a Trekkie or a Trekker or whatever the politically correct term is now.
18) Jason's story got Bill very concerned when he thought Jason said that the fastest he ever drove was on a Ferry.
19) Justin may have the biggest boat for his highest ever speed we have ever heard so far.
20) Vicki and Jen now want to race a taco truck. Don't ask.
GHIT 0133: Lucky Dog Reviews Their First Ever East Coast Race at the Charlotte Roval