from Hagerty's The Drive Within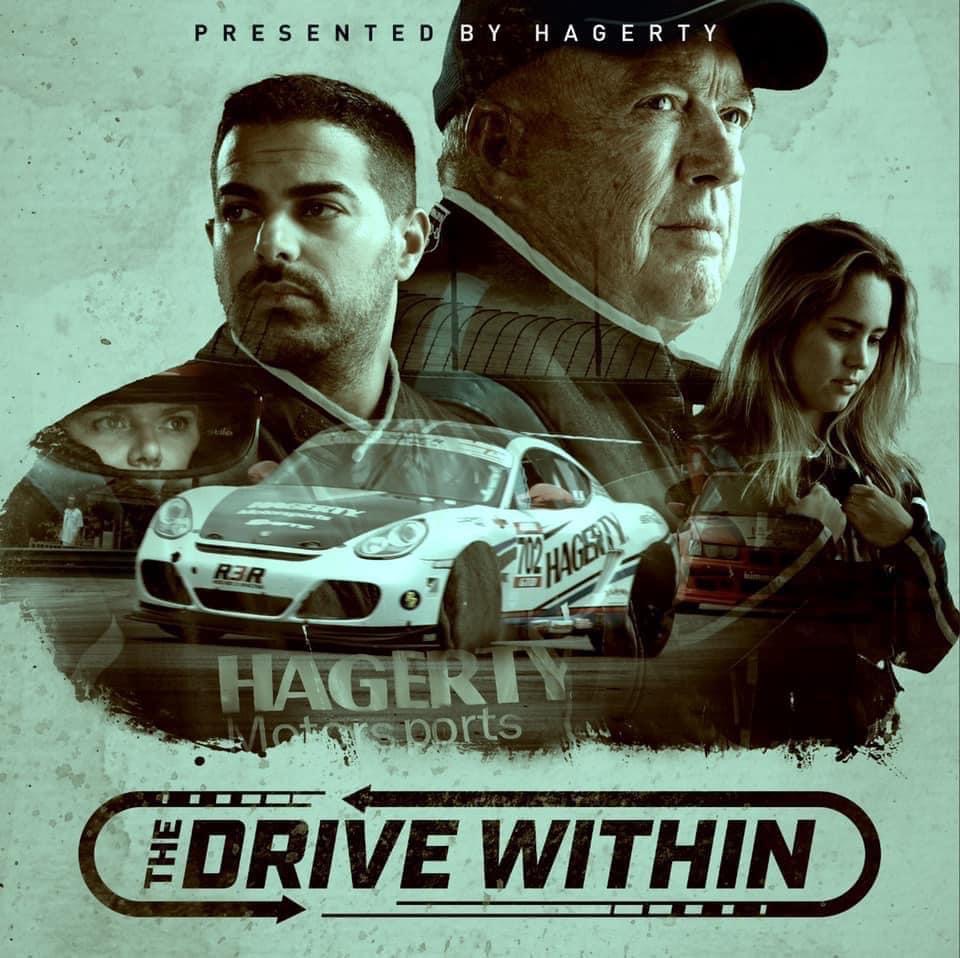 GHiT 0296: Mo Dadkhah from Hagerty's The Drive Within
We first were introduced to Mo Dadkhah during our episode with Loni Unser and then we saw that he was on "The Drive Within" with the rest of the Round Three Racing  team (R3R) as they competed in the WRL endurance racing series.  The show is sponsored by Hagerty and appears on their site as well as the Motor Trend channel. 
Mo is one of the drivers of the #701 Porsche Cayman that competes in the GP1 class within WRL.  During this episode, we go over Mo's racing history, the WRL series, the R3R team, and tons of details on the making of the show.  This show is being released ahead of the season ending episode that should be released this Friday.  "The Drive Within" is the first show that we have found that accurately depicts the highs and lows that each team and driver experiences during a race weekend.  It is a can't miss show and has a permanent spot on our DVR.
If you would like to help grow our sport and this podcast:
You can subscribe to our podcast on the podcast provider of your choice, including the Apple podcast app, Google music, Amazon, and YouTube etc. Also, if you could give our podcast a (5-star?) rating, that would be greatly appreciated. Even better, a podcast review, would help us to grow the passion and sport of high performance driving and we would greatly appreciate it.
For instance, leaving an Apple Podcast rating is very easy. If you go to your podcast library, look under shows. Then click on this podcast. Here you can leave a (5?) star rating and enter your review.
We hope you enjoy this episode!
PS Please don't forget that if you are looking to add an Apex Pro to your driving telemetry system, don't forget to use our discount code for all Apex Pro systems you will receive a free Windshield Suction Cup Mount for the system, a savings of $40. Just enter the code "ghitlikesapex!" when you order. They are a great system and truly invaluable in safely increasing your speed on track and/or autocross etc. The recently released second generation systems and app increases the capability of the system greatly.
Best regards,
Vicki, Jennifer, Alan, and Bill
Hosts of the Garage Heroes In Training Podcast and Garage Heroes In Training racing team drivers
Highlights for this episode include:
1) How endurance racing and consistency of effort has led to Mo's growth as a driver and allowed him to reach his current level.
2) We go into how the Cayman #701 race car came to be the tool of choice that Mo drives with his team in WRL's GP1 class primarily against other Caymans and E46 BMW's.
3) What Mo gets from his racing and how drivers are "compensated" even at the higher levels in the US. Spoiler, none of us will likely be making a mortgage payment anytime soon.
4)  How the R3R racing team works and interacts at the races. Also, what you can learn from them that will help your endurance racing team.
5)  Mo gives a great summary of the way that the WRL series classifications work. His thoughts on the way the series functions and keeps the competition level high but still more reliant on the driver, as opposed to the budget/checkbook. 
6)  We also go into starting and filming "The Drive Within". And we start to feel a bit better about our iPhone and Android race weekend videos not being quite up to this level, lol. 
7)  The R3R team is a perfect example that the team is not just about the drivers. Racing depends on each and every team member, both before and at the track, and when operating properly, it becomes a family.
8) Tips on how to improve as a driver and tons of little items that R3R does as a team that everyone can incorporate into their racing program and team, even if it is a "team" of one.
9) Mo uses a coach personally and we review his opinions on how a coach can help your driving and the differences between an instructor and a coach. We need to try this in 2022.
10) We come up with a new business plan. No stealing please.
PS Don't tease Mo too hard after the least episode airing this Friday.
PS2 Please let everyone know about the show and hopefully we can get a second season
PS3 We gladly welcome Mo's repeated offers to become a "producer" of the show and secure some great episodes
PS4 Let us know if you want to hear Mo subjected to the our fast and furious story time questions. We have a bunch of other racing and driving questions for him as well.
To follow Mo Dadkhah further: 
Instagram: @therealmodadkhah
The Drive Within: https://www.hagerty.com/media/series/drive-within/
Round Three Racing:  https://www.round3racing.com/