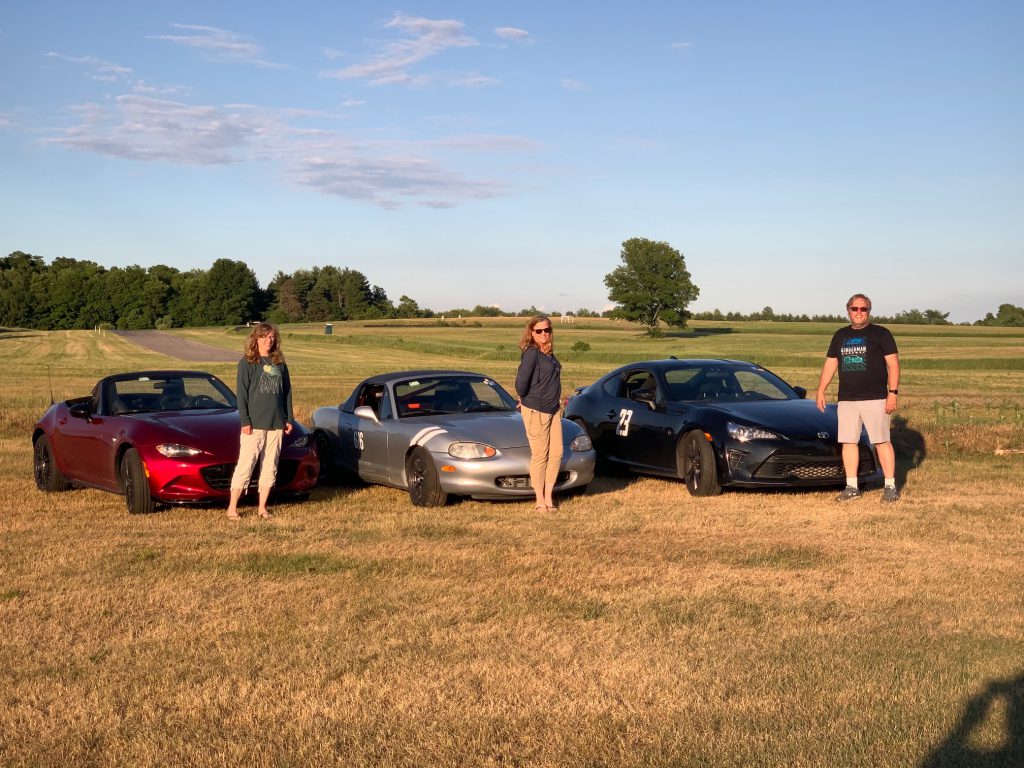 Jennifer, Vicki, and Bill check in to review how the recent HPDE at GingerMan went with NASA Great Lakes.  We are not in our usual location and are recording under a roof in a KOA near Traverse City Michigan so there may be a bit more background noise than normal but we wanted to record while everything was still very fresh, even though we were all pretty exhausted.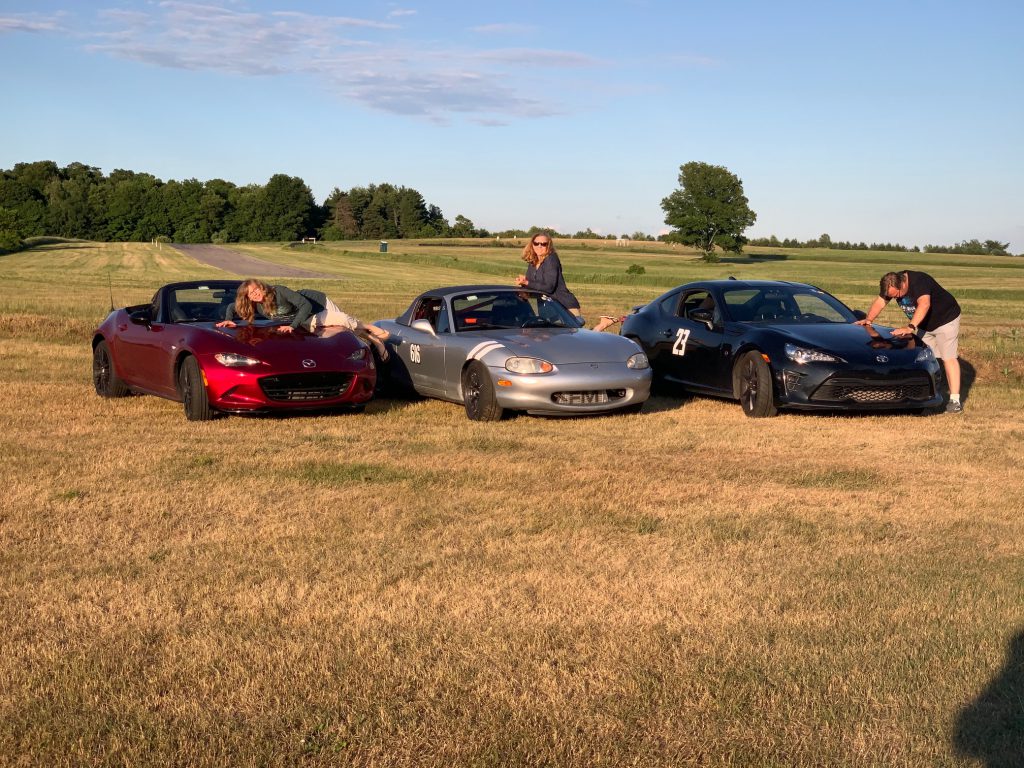 On this week's Dominating with Dawson, we go into a discussion to clarify apexes and Ben's approach and how the point of rotation can apply to your driving, including a discussion of Ken Hill s podcast and how we should approach this during he (at that point) upcoming HPDE at GingerMan.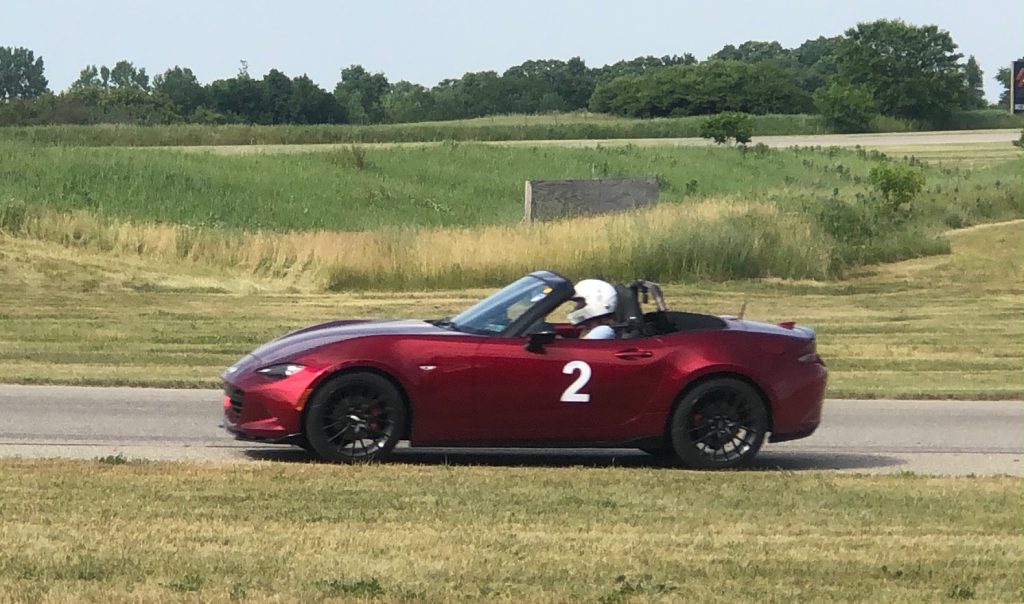 We hope you enjoy the episode!
Best regards,
Bill, Vicki, Jennifer, and Alan
Hosts of the Garage Heroes In Training podcast and team members in the GHiT Immature Endurance Racing Team
Highlights from the episode include:
1) We compare the structure of this HPDE which focuses on drills and with the COVID 19 separation not allowing for in car instruction at this point.
2) The advantages and disadvantages of a lead follow, especially if it was a group of three this became more of an issue.
3) How quickly NASA Great Lakes is responding to the new rules and conditions on track in a rapidly evolving climate and imposed rules by each state and track.
4) What aspects of racing Vicki and Jen learned at this HPDE and what skills they refined during the weekend.
5) How HPDE track days allow for focusing on the correct and repeatable line vs our racing where we rarely use the line and handle traffic while driving both on and offline.
6) The drills we used during the weekend, including running the track in reverse.
7) How a great track walk with a very large group led to great discussion and options for approaching several sections of the track that even some national champion drivers learned more about racing options at GingerMan.
8) Ways to practice on your daily drive to help improve your track driving.
9) Apex everything!
10) The comparative differences between the HPDE 2 and HPDE 1
11) The skid pad – Winter driving event we had scheduled for earlier this year is again one of the negative highlights for our season
12) Vicki and Jen both had issue with getting their vision farther down the track, especially in the lead follow used during their HPDE 1 group.
13) Both Vicki and Jen both felt their speed progressively increased on the track throughout the weekend. It really was almost as if we needed a 1.5 level for these COVID impacted events.
14) In car video issues during the weekend impacted our results but we discuss what we think the video will show of our driving through the weekend. We shall see once we download our videos later this week.
15) There were some pretty spectacular cars at GingerMan this weekend and we could not help but pick a few of our favorites that came to mind in our racing hangover induced state.
16) Bill tries to work through Jennifer's acceleration issues during the weekend and hos hypothesis is that she isn't fully revving
17) Bill inserts his foot fully into his mouth. He will likely be sleeping in the bathtub for the rest of the week.
18) Vicki almost got arrested for stealing as one night by mistake.
19) Somehow, Vicki and Jennifer were introduced to the term Camber during our track walk for the first time. Not sure how we missed it up to this point but apparently we did.
20) We also went through our thoughts on the track and several of our favorite and more difficult turns for each of us.
21) Vicki's favorite track of the weekend was NamregNig (GingerMan backwards)
22) Bill tries to get out of the hole he dug with John Pagel.
A few hopefully helpful suggestions for NASA we think are:
1) Groups of two students with each instructor max
2) Group cars and instructors by style, i.e. low HP cars with low HP instructor cars etc.
3) Perhaps a 1.5 level with less lead follow and more with the instructor in the position watching the student from behind.
GHIT 0122: NASA Great Lakes HPDE at GingerMan – Post HPDE Review