Kill it Off

Repair and Re-animate

Call Igor
So where are we now.  The Capri is currently dead and needs a new camshaft at least.  This was the original racing car of our team and it may not be able to be resuscitated.  We are now faced with a few alternatives that we must choose from.  So, what is our new car solution?  As we covered in our last post, we can either fix the Capri as it is, sell the Capri fixed or as is, or perform a drive train transplant.  If we go the transplant route, we have a lot of questions as to what engine and transmission to use and can our team even do it.
So, what would you do in our position?  We received a lot of feedback, email, and conversations over the past week or so and ended up doing what you may have guessed.  We ended up thinking that the best car solution for our team at this point was…….to do both.  We ended up buying a car from our friends at the Three Pedal Mafia that they had used for many races and had a proven track record.  But we are also going to rebuild the Capri with a new motor and transmission.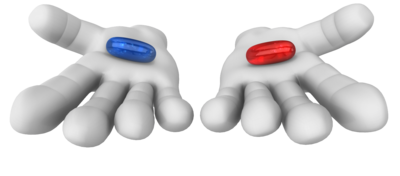 New Car for the GHiT Team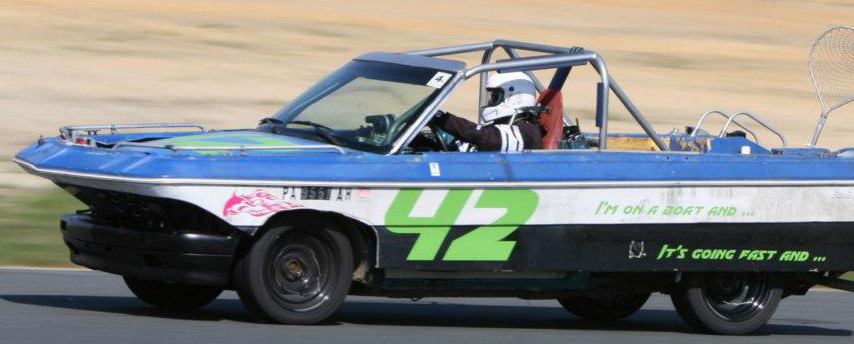 The newest addition to the Garage Heroes In Training car family is a bit difficult to classify.  It began life at a 2003 Chevy S10 pickup truck but has been bonded with a 1997 Isuzu Hombre body.  After racing with 3PM for many years and under many themes, we are now underway with the process to re-theme it into our team.  One of the primary reasons we chose to go this way was that our team is at a point where we really need to maximize our track time and having a reliable car we can all race in is our primary concern at this point.  Since the car/truck/boat has shown to be reliable and many/most of the issues have already been ironed out, we took the leap and added another car to our team.  We can't release the details of the new theme until we unveil the car at our next race in New Hampshire at NHMP for the 24 Hours of Lemons "Halloween Hooptie Fest", but rest assured, we are trying to upgrade our theme effort and hope we can pull this off.  Stay tuned for a separate update.
"New" Capri for the Team
The more complicated item is what to do with the Capri.  We could replace the cam shaft and hope that is all that is wrong.  Right now, we are getting cam shaft prices at around $300.  Or go with a transplanted drive train.  The five top car solution choices we have at this point are:
Put one of our spare 2.3-liter turbo four Mustang engines in so we have both the Capri and the Mustang are the same.  Pluses being same spare parts, but downside is that these are becoming harder to find if we need more. 
Put in another 2.8-liter V6 Cologne engine but then we are still stuck with the weak 4 speed transmission and these are also not terribly easy to find. 
Change to a Mustang 5.0-liter V8, cheap and plentiful but maybe a bit heavy.
Change to a Chevy 3.8-liter V6 which should bump up the horsepower and be close to the same weight
Change to a 351 Cleveland.  I am not too familiar, but it was also suggested. 
Well, we have our next race with the Capri in the spring of 2019, so we do have time, but we'd like to get started ASAP to make sure we can get this done in time and work all the bugs out.  Our team is divided at this point and still looking into the engine options.  Eventually, we will run out of turbo 4's for the Mustang and switch it over to the same as we choose for the Capri, so the decision is important, and we haven't finalized yet. 
Any opinions or other suggestions?  I have a personal favorite in the race but will remain silent at this point.  We would love to hear from you.  Thanks again for following along.   
Come Out with Us and Enjoy the Ride!