Our review of our 24 Hours of Lemons Race at NJMP's Lightning Track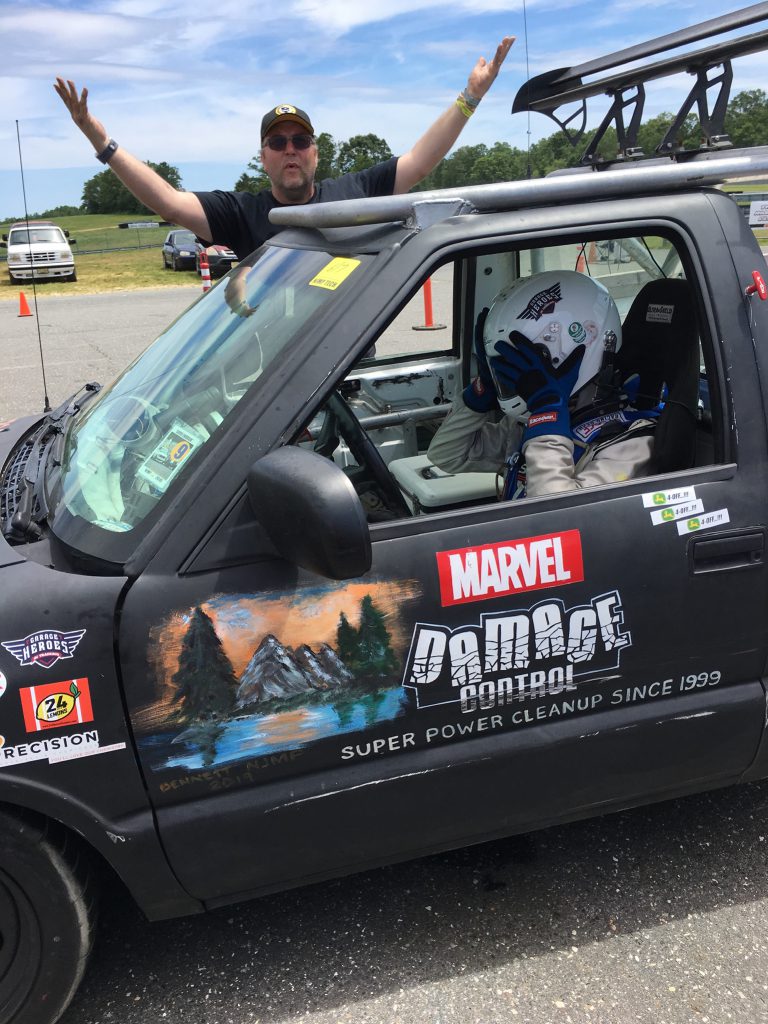 Our 2019 NJMP Lightning Race Review with the 24 Hours of Lemons series includes:
Quick review of the Lightning track Review
Alan's many visits to the Black flag area this weekend
We had a few self-induced incidents and a few outside influences during the race
It was Kate's first race
Kate Before Her First Stint

Kate After Her First Stint
Podcast Reviews finally, Thank you. 
Arrival with two not fully working cars set us back for the weekend and we really never caught back up
Shout out once or twice to Judge Craigers
We had a few issues with the Cars, mostly because we came with not fully finished cars
Jennifer was in a tunnel during the episode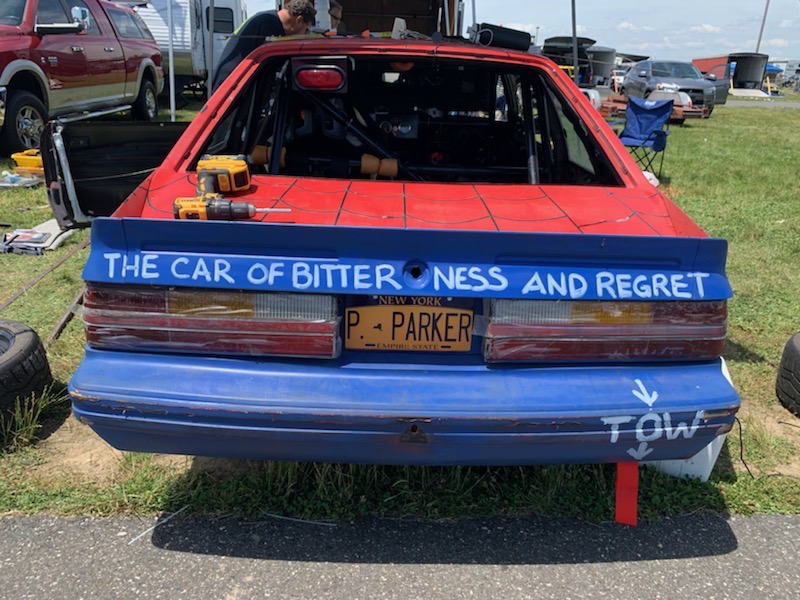 Car highlights included Speedy Cop's new Aquarium via 2 AMC Pacers, the Big Bad Caddy and "Wurst Shifter" pit vehicle, Race Bar Car, Godzilla, the new Three Pedal Mafia race car, Matt's new Surfin' Bird T-Bird, Mom Rocket team for keeping that grassy spot very clean all weekend, The racing Hudson, and the Sunbeam. 
Everyone was there, even Godzilla Made an Appearance

Speedy Cop's Latest Creation

Three Pedal Mafia's Godzilla
Many shout outs to all the teams there, we only mentioned a few of them, but everyone was great. 
We were passed by many if not all of you who were there,
Track was easier but aggression was higher
What should be our team penalty for getting black flags?  Any suggestions welcomed.  Please leave a comment. 
We end with our traditional Good, Bad, and the Ugly, as well as what did we learn from this event.
Kate kept up with Black Betty for 5 laps!  It would have been slightly more impressive if they weren't yellow flag laps, lol. 
We all also learned how to fill a hot tub with a pickup truck
Our results from NJMP were that El Jeffe/The Hombre/The Race Truck finished 60th overall out of 133 and 25th in B out of 68 cars with a fastest lap of 1:29.082.  The SpiderStang finished 105th overall and 49th in B with a fastest lap 1:36.75 by our guest driver Matt who does not want to drive it any more, lol.