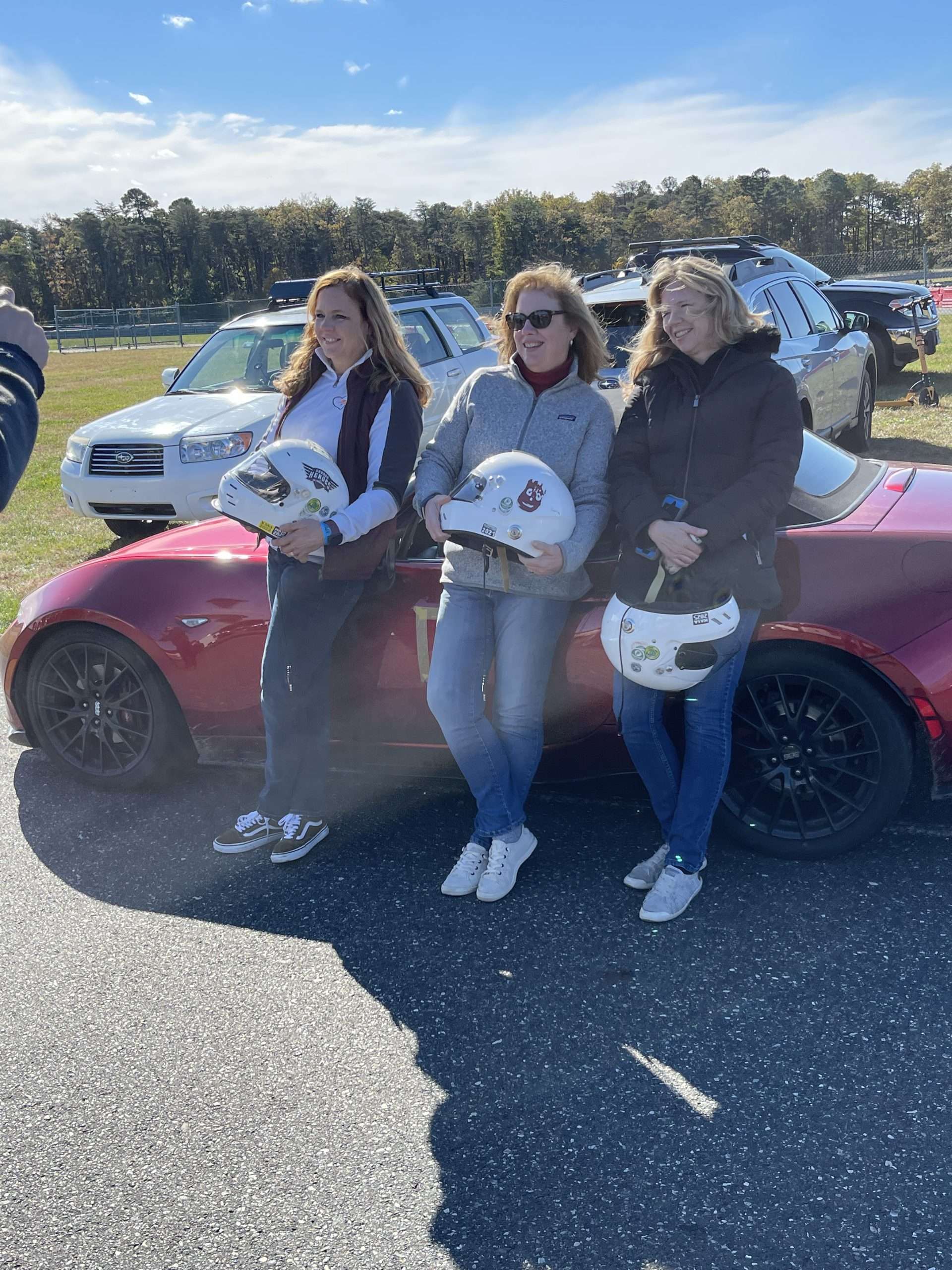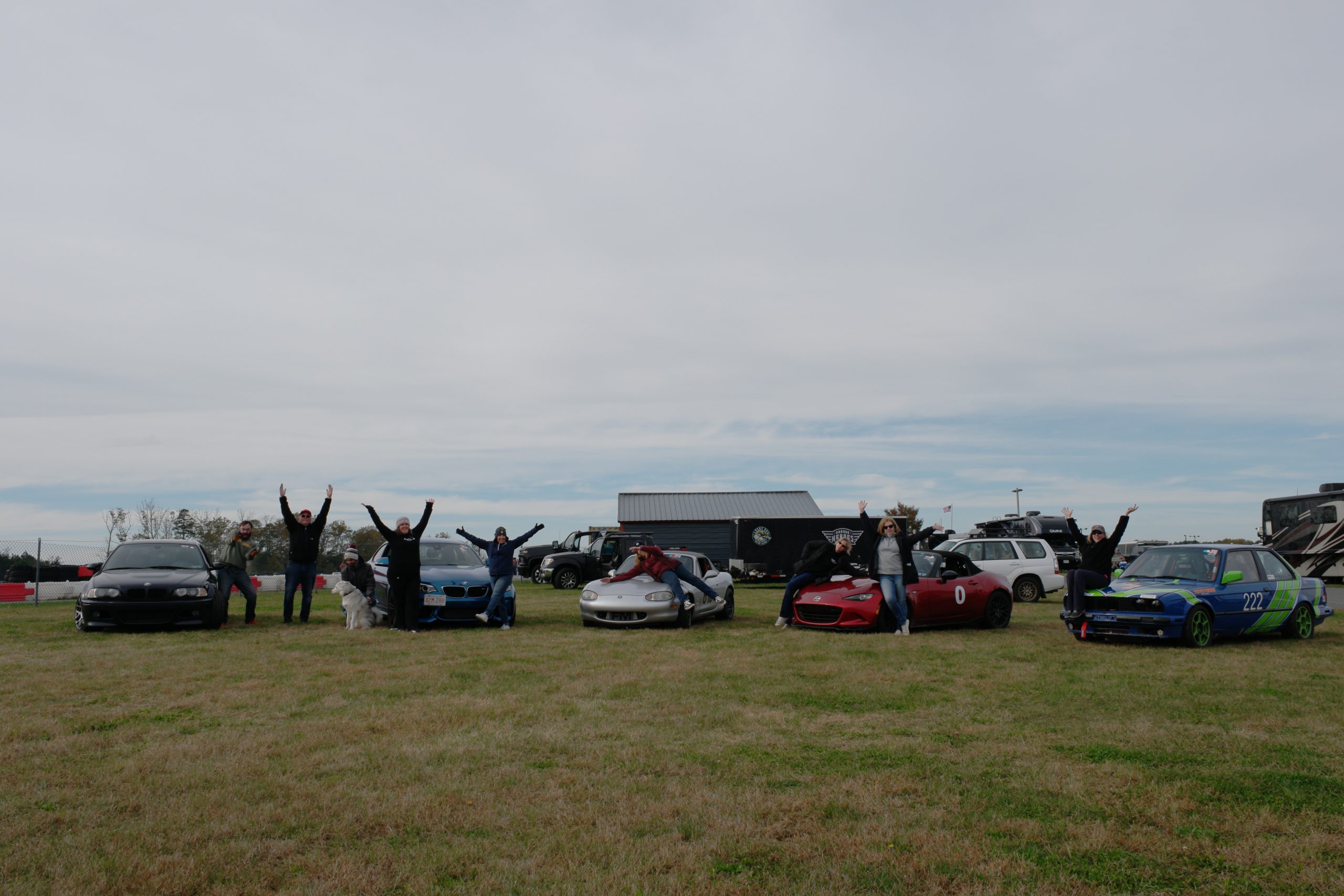 GHIT 0256: Our NJMP Lightning HPDE – November 2021
Part 1 of 2, maybe more, lol
On this episode, we cover our latest HPDE event at the NJMP Lightning track with NASA Northeast.  The track and the weather was a bit cold but we had a great time and a large groups of drivers and cars.  We even had all 4 levels of the HPDE groups covered with at least one driver in each.  To make things even better, Jen and Vicki's sister Debbie was driving in her first event and first time ever on track.
A quick rundown of who and in what is:
HPDE 1 Drivers:
Debbie in our 2019 ND Miata
Audra in her 2017 M2 BMW
Adam in our 2004 M3 BMW (E46 for you cool kids)
HPDE 2 Drivers:
Elizabeth in her new to her Spec E30 for the first time on track
Jennifer in our 2019 ND Miata
Vicki in her freshly street tuned 1999 turbo NB Miata
HPDE 4 and Instructing:
Bill shared the 2004 M3 with Adam
Hyperdrive:
Lisa went out in Audra's M2
The event was fantastic and everyone improved greatly after the two days. Notably, we had several drivers advance in the NASA HPDE ladder:
Adam was advanced into HPDE 2 after the first session
Audra advanced into HPDE 2
and Vicki advanced into HPDE 3 for the first time.
For all the details, and the Good, Bad, and the Ugly, why not listen?
If you would like to help grow our sport and this podcast:
You can subscribe to our podcast on the podcast provider of your choice, including the Apple podcast app, Google music, Amazon, and YouTube etc. Also, if you could give our podcast a (5-star?) rating or even better, a podcast review, we would greatly appreciate it and it would help us to grow the passion and sport of high performance driving.
For instance, leaving an Apple Podcast rating is very easy. If you go to your podcast library, under shows and click on the podcast you can leave a (5?) star rating and enter your review.
We hope you enjoy this episode!
PS Please don't forget that if you are looking to add an Apex Pro to your driving telemetry system, don't forget to use our discount code for all Apex Pro systems you will receive a free Windshield Suction Cup Mount for the system, a savings of $40. Just enter the code "ghitlikesapex!" when you order. They are a great system and truly invaluable in safely increasing your speed on track and/or autocross etc. The recently released second generation systems and app increases the capability of the system greatly.
Best regards,
Vicki, Jennifer, Alan, and Bill
Hosts of the Garage Heroes In Training Podcast and Garage Heroes In Training racing team drivers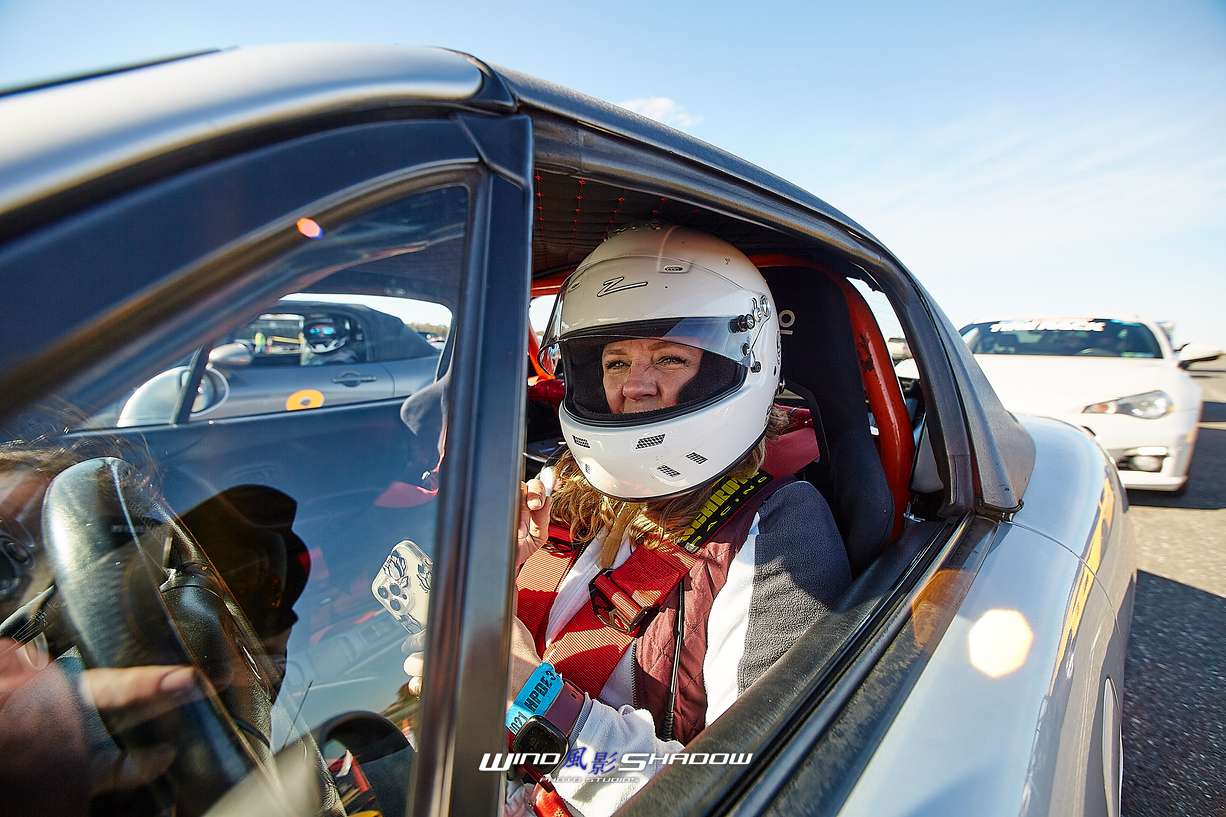 Highlights Include:
1) Both Lisa and Debbie were first time track drivers this weekend and it can be eye opening to remind everyone of what it was like the first time on track.
2) We cover our personal goals for every driver going into the event and we see how everyone did after both days. (short summary is awesome)
3) Car prep stories were relatively mild this time until they weren't on our first stint Saturday morning.
4) What it was like for Debbie at her first track event and first time ever at a track.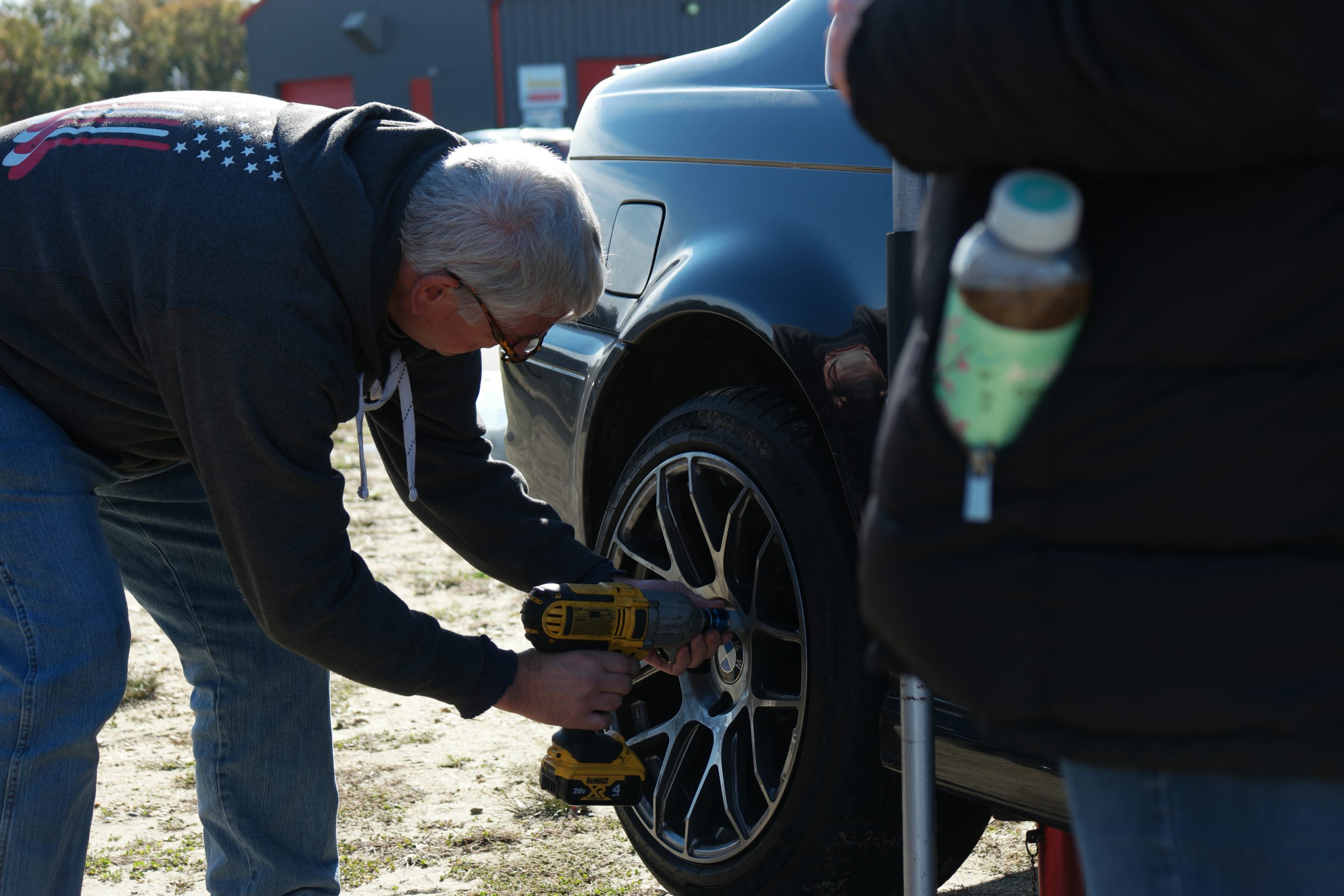 5) Did we hook any new drivers? Well we did start planning a trip in July to another HPDE event, lol.
6) Lisa was able to review what the Hyperdrive event is for everyone and how it went for her on Sunday. She also compared driving on a track to her autocross event experience.
7) Did Jennifer (and Vicki) conquer their habit of lifting off the throttle midway on the long straights?
8) How did the drills Ross Bentley presented to them help?
9) We find a new issue for Vicki to work on in coming events and it may apply to your driving as well.
10) Our traditional Good, Bad, and the Ugly.
11) We may have found a solution to passengers who get motion sickness. It worked once so far. More testing to follow. Vicki really needs to conquer this if her long term goal is to be an instructor.
12)  What happened that led to Bill going off track in turn 5 in the M3.  Luckily we were able to fix the tire issue and get the car back on the NJMP Lightning track.
13) We end with a review of our winter challenge with 4 other racing podcast hosts and several listeners. We are looking to drop at least 25 pounds and also grow as drivers through reading at least one book per month and also practicing our driving by karting or iRacing. Open to everyone so come on in and if you complete the challenge, you will be eligible for bunch of swag from the 5 podcasts.
The scorecard is located at https://garageheroesintraining.com/survive-the-25/ and you can keep track of our progress, once we have some.
It's all in here.
And more.