– Practicing and Some Best Practices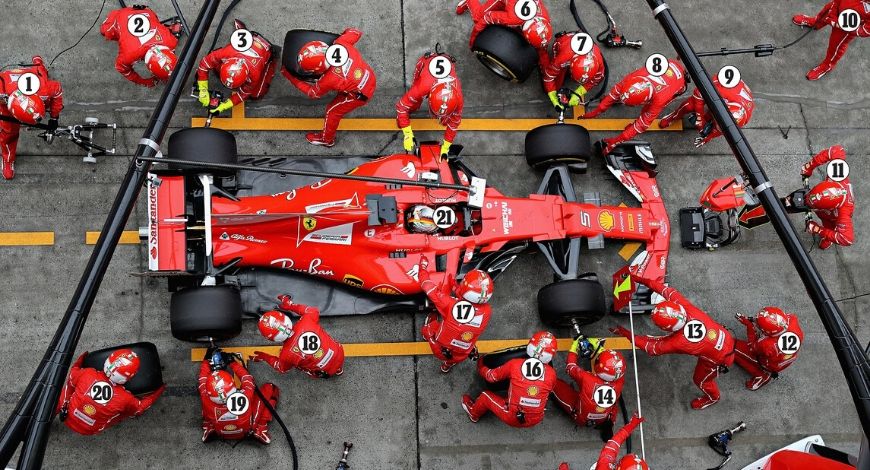 DwD 0332:  Pit Stops – Practicing and Some Best Practices
Once you start to progress as drivers and as a team, one of the more important aspects of racing and one of the most overlooked and potentially ignored aspects of endurance racing is minimizing you time lost on track during the pit stops.  As always, the over-riding most important aspects is to maintain focused on the safety of you, your team, your cars, and the fellow teams in the pit lane.  We also offer a few of the lessons we have learned along the way during our journey.  Ben and Bill have apparently taken a silly pill during this episode and digress down a few different paths of humor(?).  Tips on harnesses, cam locks, radios and radio connections, pit entry prep by the driver, driver order optimization, pit organization tips/5S/Kaizen boards, detachable steering wheels, etc.  
If you have any further hints that you'd like to share, please let us know in a podcast review, on our social media, or send us an email at [email protected] and we can share it in an upcoming Dominating With Dawson.
If you would like to help grow our sport and this podcast:
Awesome choice #1: Subscribe to our podcast on the podcast provider of your choice and every episode will show up.
Even Better: If you could give our podcast a (5-star?) rating
Mostest Bestest: if you would leave a podcast review
We really appreciate it.
We hope you enjoy this episode!
PS Are you are looking to stream or save your integrated telemetry/racing data with video? Candelaria Racing Products Sentinel System may be the perfect solution for you. We are in the midst of installing the system in two of our cars. If this sounds like something that may help you and your team, please use our discount code "GHIT". This will give 10% discount code to all our listeners during the checkout process.
PS2 If you are looking to add an Apex Pro to your driving telemetry system, do not forget to use our discount code for all Apex Pro systems. Please enter the code "ghitlikesapex!". You will receive a free Windshield Suction Cup Mount for the system, a savings of $40.
Vicki, Jennifer, Ben, Alan, Jeremy, and Bill
Hosts and Drivers for the Garage Heroes In Training team