At our recent Lucky Dog race at the Charlotte Motor Speedway Roval, we were lucky enough to be in the paddock next to RaceBar.  Yes, they are back.  Jeff/Ron even took a stint in our race truck.  On this episode we go over the entire event from their perspective and how Race Bar helped us throughout the weekend.  As we covered in our earlier race review episode, the entire event was a blast and Race Bar was a large part of the fun.  Jeff Caplan/Ron Mexico, Jandy/Daddy, Patrick McHugh/Richard "Dick" Freelane, and Kaitlyn "Pineapples" Morgan joined us for this episode.  We were greatly outnumbered.
We deal with hydration at track days, races and on the track in our Dominating with Dawson segment for this episode. We cover various options and what we have found to be effective at the track and in some of the highest temperature and humidity days we have seen both at the track, in the paddock and especially in the car which is usually much hotter than the local environment, especially when dressed in your safety and fire rated gear.
We hope you enjoy this episode!
Best regards,
Vicki, Jennifer, Alan, and Bill
Hosts of the Garage Heroes In Training Podcast and Garage Heroes In Training racing team drivers
Highlights from this episode include:
1)  Apparently, we have been abducted by RaceBar.  Who knew.
2) It took less than four minutes for us to absolutely lose control of the episode. Did we ever get it back. Still tbd.
3)  Was Charlotte Intimidating?  Nope.  Was racing on a big oval intimidating?  Nope.  Was racing with Lucky Dog intimidating?  Nope.  Was RaceBar being next to us in the paddock intimidating?  Oh yes, yes it was.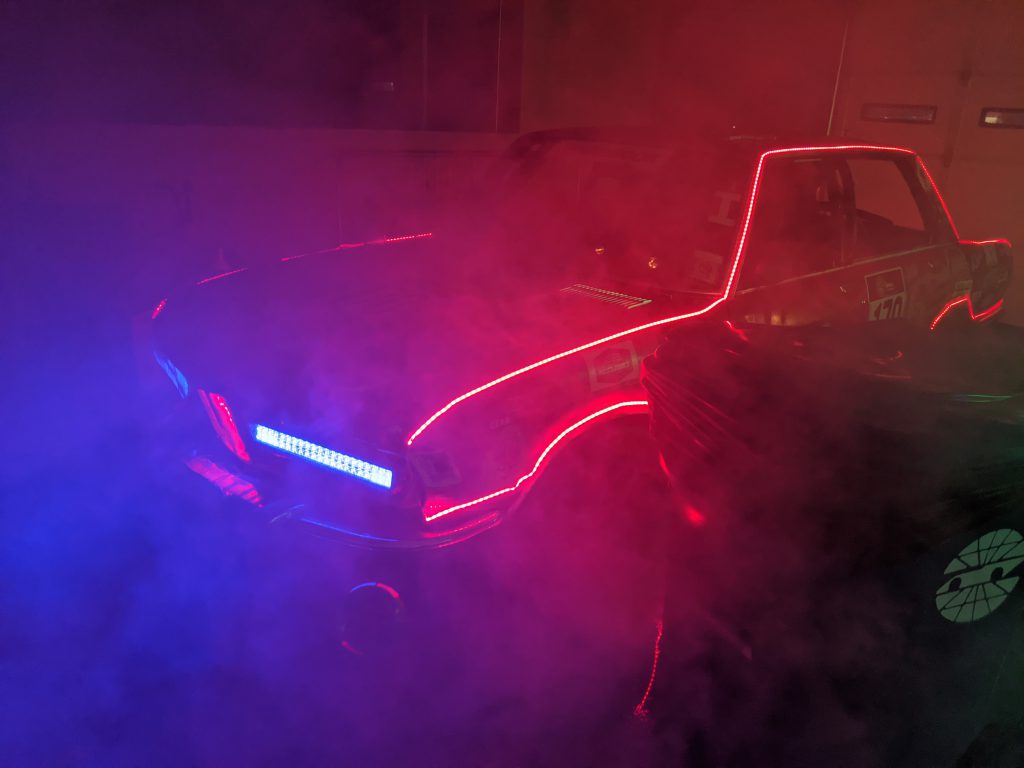 4) We had a great time hanging with Race Bar but, we really had to tag out around 10 or 11 in order to function. Not sure how they do it.
5)  RaceBar strongly endorses the Lucky Dog series and it balance of good racing and lots of fun.  This was the best race ever for RaceBar.  Ever.
6) We talk about the great highs and lows of endurance racing, sometimes at the same event in the same hour.
7) The pleasures of being serenaded over the radio by Dick Freelane as he drove around the high banks at Charlotte during the race. Ron Mexico has a book recommendation that you may choose to ignore.
8)  I think we made an impression on RaceBar with our track food skills.  It made their top list.  Twice.  We may be drafted to be on site food services.  we know Jeff will bring his own fork if needed.  Lol.
9) We talk a bit about how our team tries to deal with issues and our occasional setbacks. The priority should always be the driver and the team. We can build more cars.
10)  There appears to be a plan for the race truck/The Bad Hombre/El Jeffe.  Not sure we know what it is or if we have a vote.  I think we lost all voting rights once Ron Mexico got into the race truck and drove it around the Roval.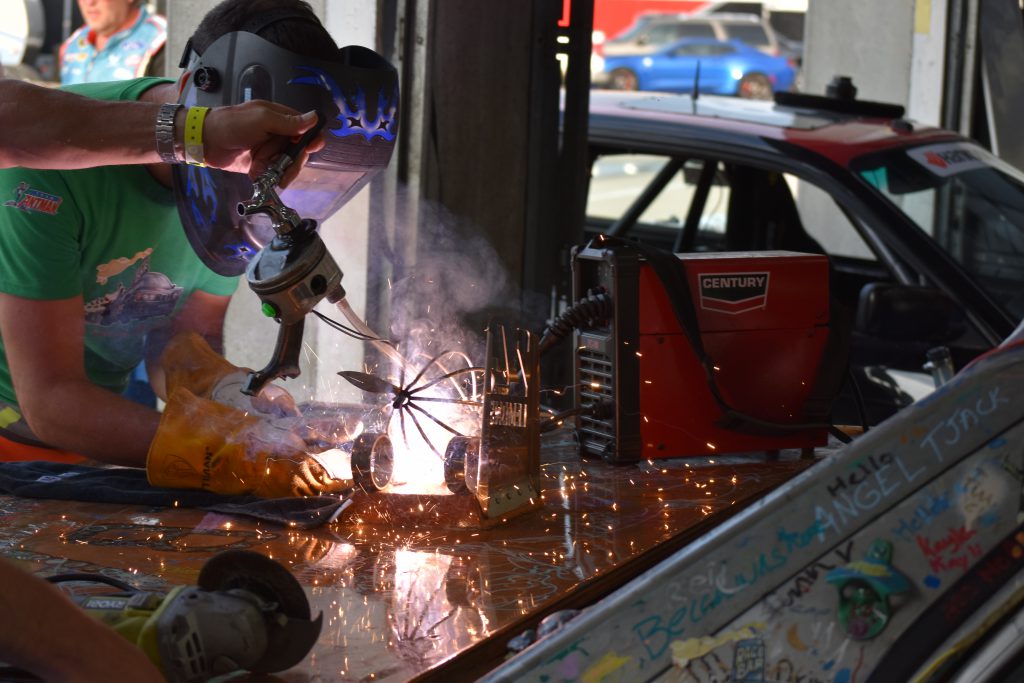 11) We cover our race team theory and philosophy at the current point in our learning curve.
12) Race Bar has a list of he top 47 highlights from the race. It is quite a list. Quite the list indeed.
13) Tips for ways to help and get started at a race if you are ever interested.
14) Why track security woke Cathy up in her Hello Kitty PJ's around 2 AM one evening. What happens at Race Bar, stays at Race Bar.
15) Why you should always say no to a story that starts with "Do you want to see a man in a van by a river…"
16) Confirmation of who took the "L" off of our "Mr. Pool" E36. Unfortunately, it does fit the car, even more now.
17) Stories of driving the Citrus Race Truck without power steering trying to catch another Race Bar vehicle.
18) Slap cup drinking games and rule interpretation seemed to vary and why Lonnie may have had a slow start one morning.
19) How Deaf Power Racing came to race with us at Charlotte. There are certain advantages to not being able to hear "Baby Shark" all weekend. Potential options for adopting them into a Race Bar west.
20) Apparently there is a plan. We are now aware that there is a plan. We still don't know the plan, but we think we probably should at some point.
21) We reveal the story of the arrival and unloading of El Jeffe at the garage when we returned. I'm not mentioning any names since I don't want to have to sleep in the bathtub. Worth a listen. And thank you to the listener who suggested we change our name to "Garage Heroes In Traction". Thank you Blake.
22) We may have plans for a Summit Point track event.
23) We attempt to CSI the potential reasons behind our Chevy S10 keeps eating Steering Pumps like Seymour from "The Little Shop of Horrors"
24) How the Oooga Booga method for fixing the Fuel Pump worked and gave us a few more hours on the track before we needed to replace it the next morning.
25) How the speaker flew off during the race and how much of a fan some of the corner workers were of their music selections during the race. Also, we go into the joys of having a 120 dB stereo system in your race car that is remote controlled by people that are several hundred miles away from the track.
26) A Good, the Bad, and the Ugly to be remembered.
27) Ah Hah moments we all learned from the Charlotte race.
28) A good discussion of Jennifer's accident and how it feels after a bit o reflection. A good thing for all potential racers and racing teams to hear.
29) Potential next steps for our team to grow.
30)  VIR sweeps the best track ever for Race Bar.  And we get a bit of history of how VIR came to be.
GHIT 0134: Race Bar is Back to talk about the Charlotte Roval Race with Lucky Dog