When we started this podcast, we had a list of guests that would compose our school of white whales that we dreamed of getting.  One of the top was Randy Pobst.  He is an excellent driver, instructor and television personality and has seemingly won every race event he has entered, sometimes multiple times.  As good as a driver as he is, he is an even better person.  He routinely attends amateur races, many times bringing his own "Flying Moose" team Volvo and walks the paddock and talks to everyone there and is always willing to help with friendly advice or to answer a question.  To this point, our biggest regret for the podcast was the microphone issues we had early in the first episode with Randy as a guest at the Lucky Dog race in Portland at PIR.  This time, we triple checked and we were able to have Randy on without any technical issues on our end.  Please welcome Randy Pobst back to our podcast to talk all about cars and racing, and even a bit about motorcycles.  We still miss his "Racing Line" series, and the "Head-To-Head" show is greatly missed.  (It was hosted by two of our original white whales guests Jason Cammisa and Jonny Lieberman.  Maybe we can trade a seat for an intro, lol.) Randy is so busy with so many projects, it is truly amazing that he takes the time to come onto our podcast. 
On this episode's Dominating with Dawson, Bill wanted to talk about what a dead pedal is and how it is used on track. We aren't sure why he thought this was a good segment topic, but it really did turn out well.
You can subscribe to our podcast on the podcast provider of your choice, including the Apple podcast app, Google music, Amazon, and YouTube etc.
Also, if you could give our podcast a (5-star?) rating or even better, a podcast review, we would greatly appreciate it and it would help us to grow the passion and sport of high performance driving.
For instance, leaving an Apple Podcast rating is very easy. If you go to your podcast library, under shows and click on the podcast you can leave a (5?) star rating and enter your review.
We hope you enjoy this episode!
Best regards,
Vicki, Jennifer, Alan, and Bill
Hosts of the Garage Heroes In Training Podcast and Garage Heroes In Training racing team drivers
Highlights from this episode include:
1) Autocorrect strikes again on Randy's earlier email in a most hilarious way. Perhaps a future theme option. And then Bill breaks out into a "Love Boat" reference. Most of our listeners may need to use Google. And then we break out into bad college food habits. We do eventually return to cars at some point. Promise.
PS Please don't forget that if you are looking to add an Apex Pro to your driving telemetry system, don't forget to use our discount code for all Apex Pro systems you will receive a free Windshield Suction Cup Mount for the system, a savings of $40. Just enter the code "ghitlikesapex!" when you order. We have two systems for our team and Bill is looking to add a third for this season, pending CFO approval from Vicki. They are a great system and truly invaluable in safely increasing your speed on track and/or autocross etc.
2) The endurance racing talk begins, and we are talking before the Champ Car race where Randy has already posted a video or two from the race on his YouTube channel. Great video to watch.
3) Randy has a teleporter. It is the only way he can be at so many track events. We saw him in Charlotte and the next thing we know, he is posting from Laguna Seca and then the next day he is back at Charlotte in the Flying Moose.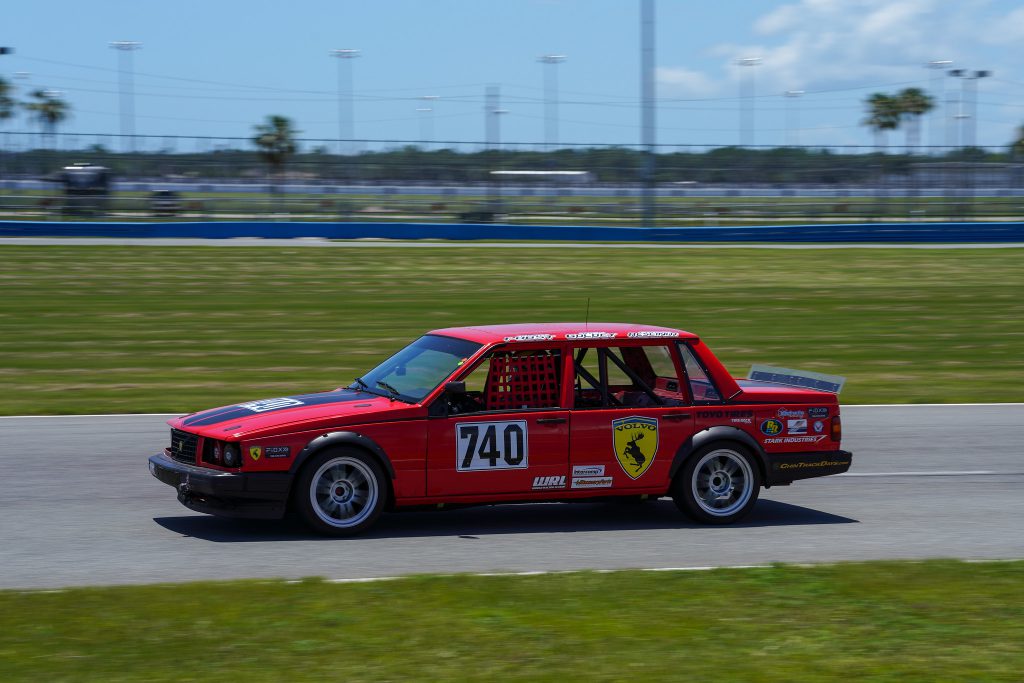 4) It is story time about the time we shared a race car with Randy at Portland. It was our first time doing an engine change. Why is the Capri taking so long? We did it in less than one day there.
5) It appears that Randy has even more race car projects going than we do. That is equally comforting and troubling at the same time, lol.
6) Randy goes into several stories about driving, racing, and learning to work with cars, both mechanically and driving. If you don't get faster from this episode, you should listen to It again. Randy is a firm believer in constantly learning ad fully admits he is always "In Training".
7) One of our favorite quotes ever, – When you are in trouble, why would you want to crash faster.
8) We discuss what you should be looking at and Randy's preference for saying "Eyes In" vs that more standard "Eyes Up", same meaning but a different reaction or perception by the student driver.
9) How karting can help you with your driving but can also hinder your progression if you do not take into account the differences inherent in the different suspension and drivetrain variables in each.
10) The difference Randy sees between racing for a team and leading a race team at an event.
11) We eventually worked our way back to where we discussed tires and their importance in racing and your car's performance.
12) Randy is an adopter of our proposed racing series with 500 treadwear tires from Walmart as the spec tire for the series. We wonder if Douglas would be interested in a partnering sponsorship.
13) A story about a lemons race car with a stripper pole? Yep, it's in here and it wasn't just a decoration.
14) How to become a sponsored race driver? Randy goes through how he did it and what may work for you.
15) Randy shares several of his thoughts on getting a car to be faster and handle better. This is one episode where if you apply what we discuss with Randy, you will be faster.
16) Our questions are like apexes for Randy, he gets really close to them, sometimes touches on them, while he drives by at high speed, lol.
17) Randy discusses modern cars and the plusses and minuses of the increasing horsepower and the maturation of the many driver aides.
18) He even puts up with us and our Fast and Furious Storytime Questions.
19) Vicki starts to discuss front wheel vs rear wheel drive cars with Randy. She is still not a fan but maybe she will listen to Randy.
20) Randy was also kind enough to share a secret approach he uses at Watkins Glen.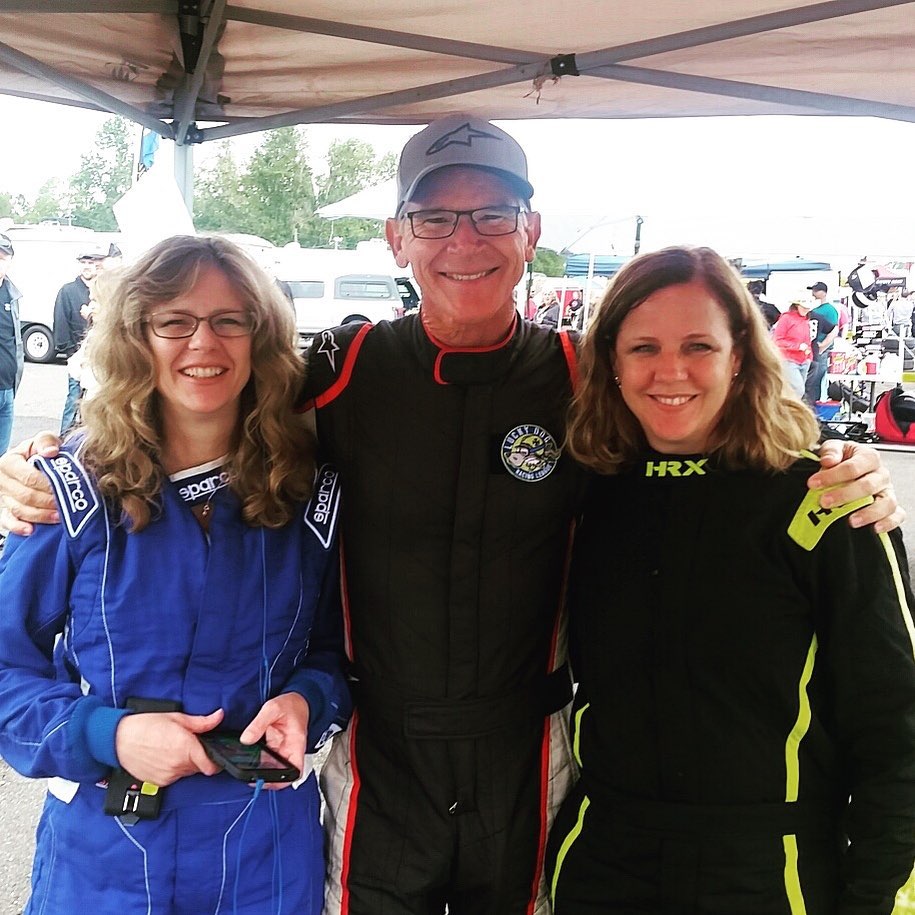 Special Post Game Bonus: Vicki and Randy talking about their ADD's impact on their racing and about skid pad training.