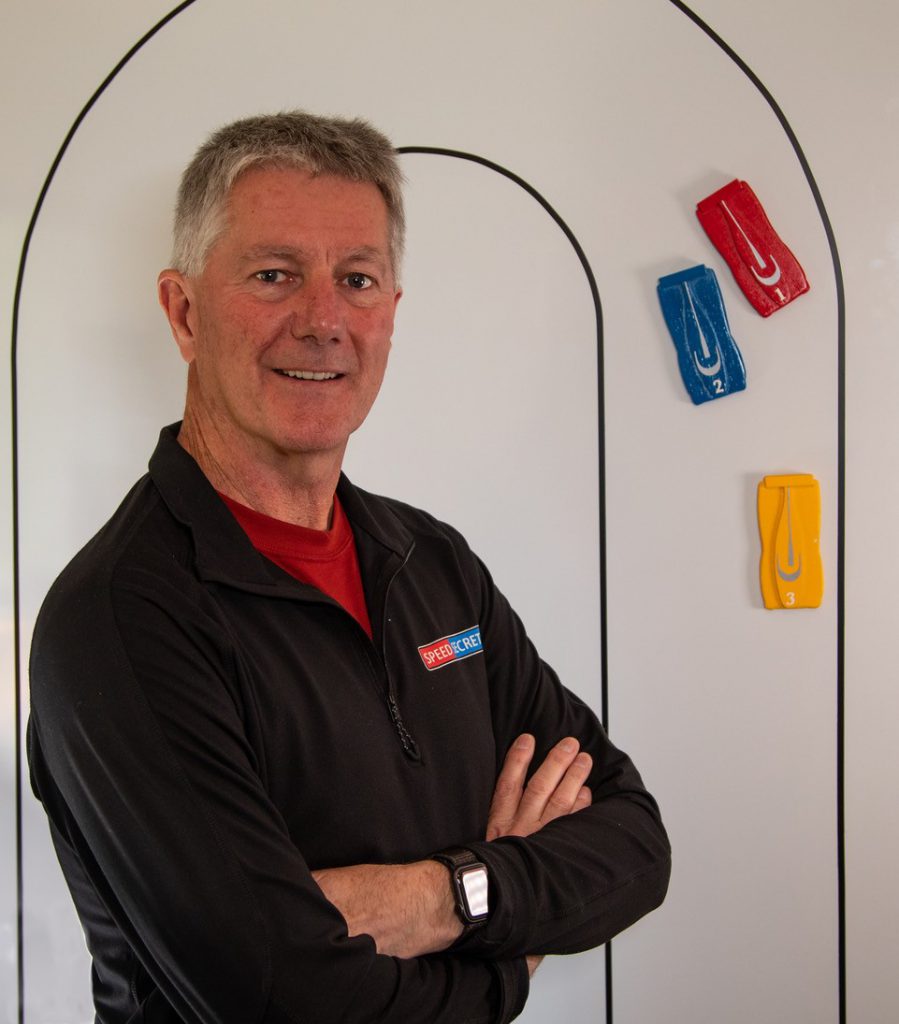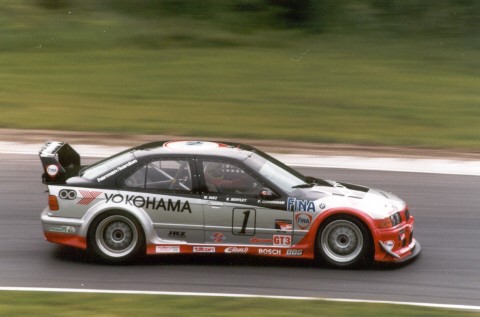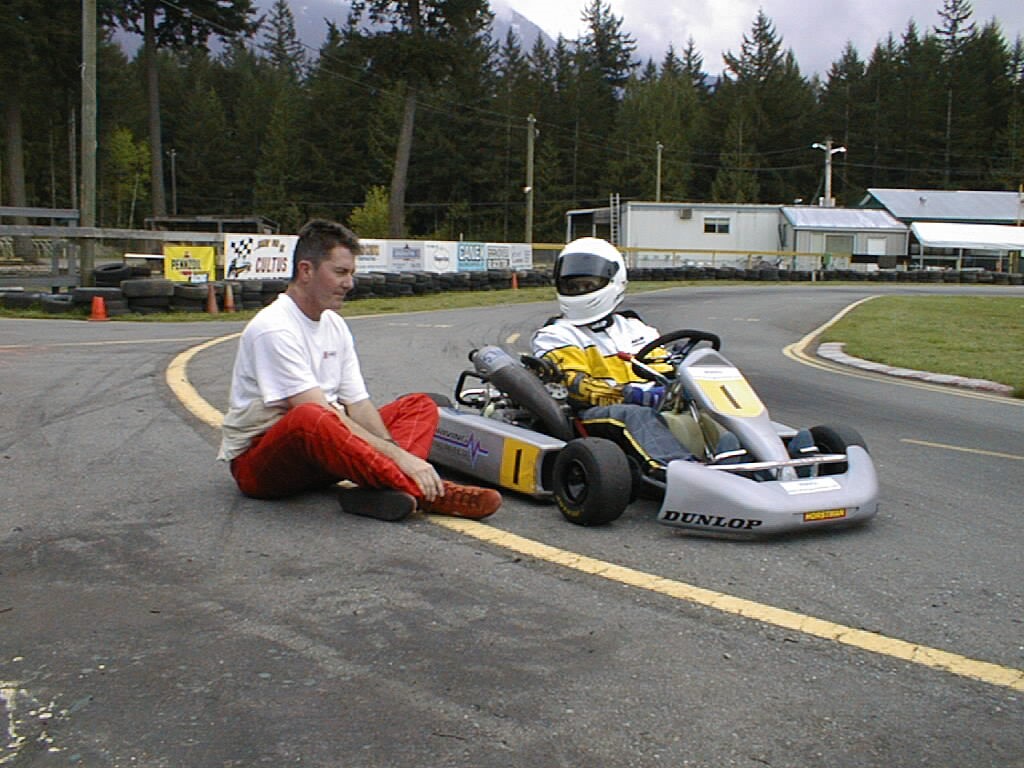 Ross Bentley, world class racing coach and author, was kind enough to join us to help celebrate our 150th episode!  Since Ross has literally written THE book on racing and high performance driving, we always look forward to talking with him any chance we get.  Our team has improved in the almost year since Ross came on episode 100, but have our questions?  You will have to be the judge of that. 
As always, Ross is able to answer everything we are curious about and even provide some insight into the area that we had not even thought of to this point.  If you want an episode that will help you drive faster, Ross is the perfect guest.  We have already started our new list of questions in case we can talk him into episode 200.  If you have any, please let us know. 
Also, Ross has resumed his weekly podcast and if anything, it is better than ever.  You can subscribe to it on any of the podcasting platform of your choice.  Also, his book Speed Secrets is the most essential resource we know of to learn to be a better driver and race driver. 
One great thing about Ross is he can answer every single question we can think of.  The bad thing about Ross is he makes you think about it in another way.  This ends up with many more questions and usually Bill goes off and overthinks it, again.  Vicki missed a really good one this time (she was fixing her broken MX5 suspension in the hotel parking lot.
But the best thing about Ross is that he is a World Class Gentlemen!
How to get better at the turns is the (potentially) surprising subject of this Dominating with Dawson, but we attempt to discuss how to approach a fast corner and a slow corner.  Depending in the specific track, one or two of the turns will be most critical to a fast lap time and it can often be one of these two types of corners. 
This will be the first part of this area that we discuss as there is a lot of detail and discussion to be had in this area.  We did use several specific turns at Road Atlanta, Laguna Seca, Monte Carlo, and Mid-Ohio to describe these types of turns explicitly.  We are also sure, Ben slipped in a VIR reference at least once or twice.  For this discussion, the term fast is usually referring to a turn with a minimum speed of over ~60 mph or ~100 kph.
We hope you enjoy this episode!
Best regards,
Vicki, Jennifer, Alan, and Bill
Hosts of the Garage Heroes In Training Podcast and
Garage Heroes In Training racing team drivers
Highlights from this episode include:
1) Ross quickly gives away why he is back on the podcast with us. Lol.
2) We talk with Ross about our (then) upcoming skid pad event at Lime Rock Park and he was kind enough to go into what we could do to maximize the learning at the skid pad. It turned out that this was almost exactly what our friends at Safety Third Motorsports had already arranged for the event. Even after the event, we still have a long way to go to be able to catch up to Ross's friend Johan Schwartz who was able to hold a drift for 232.5 miles, with live refueling while drifting.
3) Ross goes on to explain a way to have a car turn more when understeering by reducing the steering input you are asking from the car. Its counterintuitive but exceedingly helpful.
4) How does practicing on a skid pad help your street driving, as well as your driving on a track.
5) When to use slow hands and when to use quick hands.
6) Bill even asked the questions that he is over thinking, again. Things like is there a relationship between the apex and the resumption of throttle during a turn. Bill's pursuit of foundational axioms continues, lol. And why is he talking about thermodynamics on a podcast about racing?
7) A great discussion of what sometimes can fool you on track. For instance, sometimes as lap of a turn may have felt "good" but ended up slower.
8) Ben comes up with a truly new question to Ross! Nicely done.
9) The importance of focusing on what to do and not solely on what not to do, especially in racing.
10) Jennifer asks a great question: what can she do to improve during the off season?
11) Ross goes in depth on mental imagery techniques and actually gives Jennifer (and everyone) an exercise program that has shown to significantly improve your driving outside of being on track. Summary: Relax body and slow breathing to slow your mind down
11a) Monday night: entering and setting up to drive the track at speed, and push pace a bit with actually mimicking the physical movements. Focus on the technique of driving Pitt race. Refresh the same for 10-15 minutes the following morning. Mantra: Pitt Race etc.
11b) Tuesday night: Close eyes and focus on personal driving confidence improvements and then drive the track again. Follow with a Wednesday morning refresh. Mantra: Confidence or I'm here etc. (in driving)
11c) Wednesday night: focus on ultra-sensory perception and expansion of details. Follow up Thursday morning. Mantra: Sensitive
11d) Thursday night: Focus on race craft and starting scenarios and racing scenarios and try to envision ways to gain position. Repeat refresh next morning. Mantra: I'm ready or I'm going to the front
11e) Friday night: Focus on adaptability of dealing with a car that isn't quite correct. i.e. left turns aren't same as right, you lost a gear, brakes are an issue, shock going away, etc. etc. Mantra: Adapt
11f) Saturday: Focus on a specific driving technique you are working on, like brake pedal release etc. Mantra: on the technique
11g) Sunday night: Focus on the thrill of driving at the limit and just driving without conscious thought. Mantra: TBD by you
12) Ross and his students have all found the value of the using mental imagery and seen large benefits, especially when expanding the practice beyond the physical driving as we described above.
13) We also went over several other off season, off track practice topics that anyone can do while in the off season.
14)  Bill also brought up the relatively recent release of the Garmin Catalyst, how it works, and how it can help most if not all drivers at the track.  It does not replace a coach, but can definitely help anyone to be faster and try new techniques on the track by looking at what you are doing and helping you to optimize from what you are doing to a better approach. 
14a) Most of us would be surprised by how it can help you break a plateau.  (We are still working to get a guest on the show to diver deeper into the Catalyst.  We have not given up.)  Ross coincidentally has helped in the development of the Catalyst and it really shows.  The Catalyst even helped Ross improve his personal lap times and we are sure it will help you as well.
15) Ross covers what areas are typically key to focus on at various driving levels of proficiency. Several of the habits are similar across the driving levels, sometimes even to the highest professional ranks.
16) We go into the relative importance of driving at the limit vs driving the perfect line. It looks likes Robin for NASA Great Lakes was correct with his tip to Bill at Autobahn CC this summer.
17) A few brake light stories that Ross has "heard" about, as well as a great story about Ross driving the most "evil" car he ever drove at Nazareth.
18) Ross was even willing to entertain us with the fast and furious story time questions that we haven't asked him already. Some will surprise you, but all were very entertaining. We were especially looking forward to Ross's answers to his favorite corner of a track.
GHIT 0150: Ross Bentley Returns to Celebrate Our 150th Episode