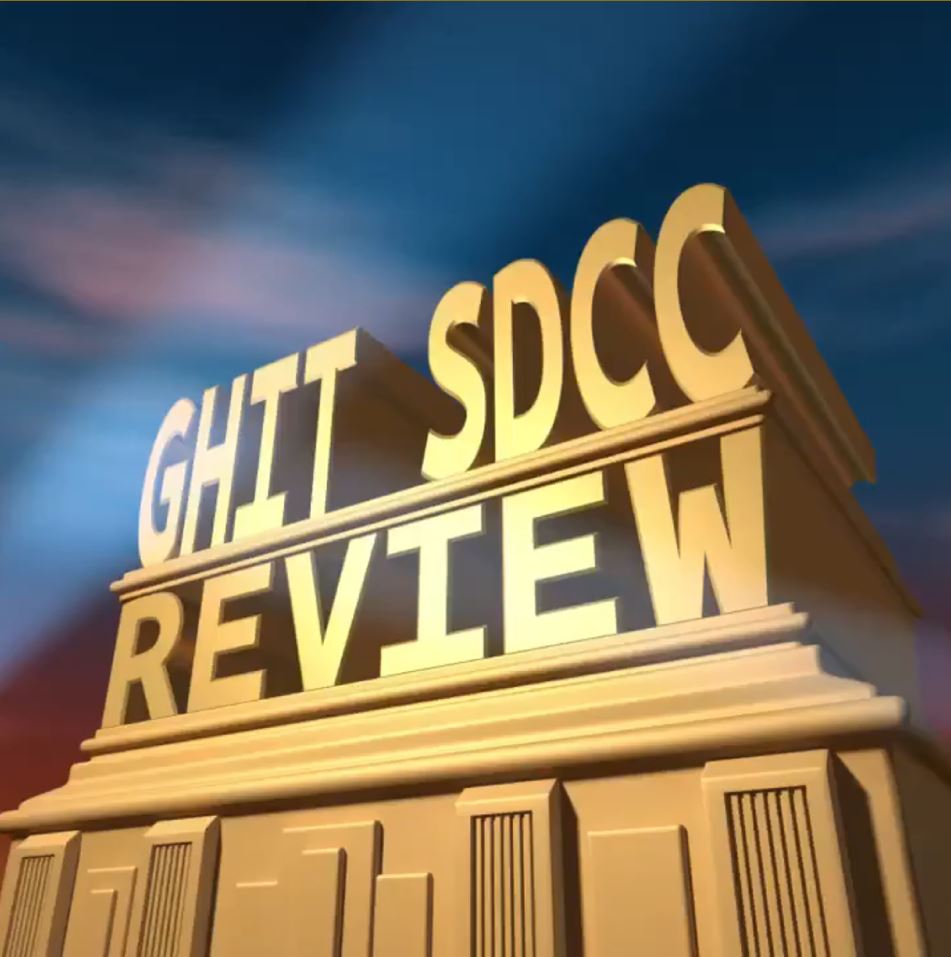 WOOT 0060: Our Review of San Diego Comic Con2019
We (Finally) cover the recent San Diego Comic Convention (SDCC).  We cover the entire SDCC 2019 event with what we found of interest.  Marvel dominated most of the announcements, but we tried to cover everything. 
Including:
Krypton, several times
The Witcher and Henry Cavil
Top Gun Maverick Trailer
Jay and Silent Bob Reboot movie and all of Kevin Smith's movies
Terminator:  Dark Fate
The Cats Trailer
It 2
Picard trailer
The Orville
The Watchmen TV series
Pennyworth
Akira (delay)
The Boys on Amazon
Bill is back into buying comic books!  Especially the recent Hickman X Men series reboot
Marvel TV news:Â  Agents of Shield final panel, and ABC's new show speculation, Cloak and Dagger, The Runaways
All the CW DC shows, The Flash, Arrow, Supergirl, Legends of Tomorrow, Black Lightning and the Crisis on Infinite Earths crossover event this coming year
Doom Patrol series renewed
The animated Harley Quinn tv series
Marvel Phase 4 announcements
Black Widow in May 2020
The Eternals November 2020
The Falcon and the Winter Soldier tv series in Fall 2020
Shang Chi and the Legends of the Ten Rings Starring Simu Liu in February 2021
Bill bets Benny a Slurpee that Benny likes the movie and it will break One Billion Dollars
Wanda Vision TV show in the spring of 2021
Dr Strange and the Multiverse of Madness May 2021
Loki TV Series speculation coming in 2021
The Hawkeye TV series in the Fall 2021 with both Clint Barton/Jeremy Renner and Kate Bishop
Thor Love and Thunder in November 2021
West Coast Avengers and Young Avengers speculation/discussion
MCU Phase 4 and Phase 5 speculation
Also announced movies like:
Guardians of the Galaxy 3
Captain Marvel 2
Black Panther 2
Fantastic Four
Mutants
What If animated series with Jeffery Wright
Blade in Phase 5
Sony-Marvel Crossover potential speculation on Venom 2 and Mobius movie tie ins
Howard the Duck animated series
D23 Speculation
Bill gets on a soapbox, twice, this episode including:
Krypton is a must watch show
Why the short season/few episode season is a bunch of OOOGAAA horn
Vicki has homework to watch Akira and listen to The Sessions Podcast with Bob /Marley
Thoughts about the recent new Corvette C8 reveal since our last episode
And we wrap up with our most looking forward to picks and a big shout out to:
Christian James Hand and his podcast called The Session where he breaks down popular songs track by track in a most entertaining manner.  We can't wait to see him live when he comes to the east coast. 
We will follow up with a D23 review as soon as possible, hopefully with some Marvel Phase 5 information.