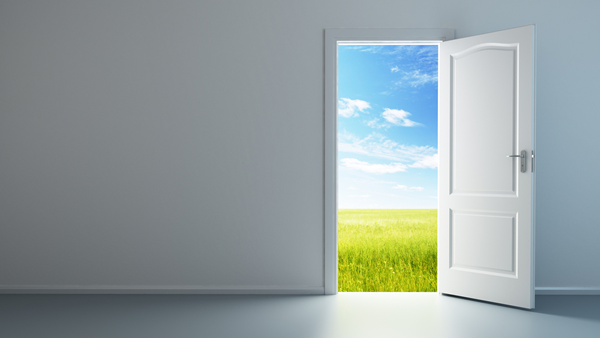 We are getting back to our podcast roots and wanted to start a special series Vicki calls "So You Wanna Racecar" that Bill can't seem to say correctly.  This is part 3 of the series (of ~10). On this episode, we try to summarize the easiest ways that we know of to start performance driving and racing your car.  We selected these options by their ease of entry, ability to enter with little to no driving experience, and their safety.  Cost and complexity of entry was also added as a secondary criterion that we discuss throughout that episode.  The best advice we can give is to just pick one that sounds good for you and start.
Please let us know if we missed anything that you may want discussed in a future episode of our Racing 101 Series.
The outline for the series is:
Part 1: Building Your First Racecar (and options to not)
Part 2:Â  Safety and Safety Related Equipment Needed
Part 3: Best Entry Points To Start Performance Driving
Part 4: Buying and Selling Cars (With Special Guest Lara Vernon)
Part 5: Going To and From The Event/Track – What To Expect
Part 6: Paddock and Pit – Best Practices
Part 7: Perspective of a New Driver (With Guest Adam Owens)
Part 8: Tools, Spares, Supplies Needed for a Race Weekend
Part 9: Common Issues All Drivers Will/May Experience in When On Track For the First Time
Part 10: Miscellaneous Topics (& Things We Forget to Mention Earlier)
Our next episode of Dominating with Dawson covers the issue some drivers will have that is referred to as the "red mist". This is something to be aware of and avoid at all costs. It does not improve your performance but often increased the risk associated with driving on the track. Sometimes just knowing it exists is the key to avoiding it or dealing with it if you experience it. The red mist is almost like having a temporary lobotomy while on track. Obviously not the best condition to be driving at any point, but especially on track. We even try to offer a few ideas on how to be cognizant of yourself to hopefully prevent the red mist issue. Please let us know if you know of any other methods that work, we would love to learn and to share them with everyone.
Also, as a bonus since we missed one last episode, we have a double shot of Dominating with Dawson. On the second segment, we go into things that you can do and should do on that straightaways as you progress. While not only illustrative of how many things there are to do on the straightaway, but we also hope we show that there is a near limitless number of things that need to be reviewed on the track and while on a straight you usually have a bit more time and can collect yourself and collect some information that is vital to keeping your car in order and improve your racing. As a new or first time racer, you will likely be overwhelmed, but as you progress, you will have more and more time to do some of the things we discuss here. With proactive, the racetrack will seem to slow down in your mind even though your lap times will likely be significantly faster than your first time on track, even in the same car. Racing on a track is surprisingly active even when it appears you aren't really doing anything, like driving straight.
You can subscribe to our podcast on the podcast provider of your choice, including the Apple podcast app, Google music, Amazon, and YouTube etc.
Also, if you could give our podcast a (5-star?) rating or even better, a podcast review, we would greatly appreciate it and it would help us to grow the passion and sport of high performance driving.
For instance, leaving an Apple Podcast rating is very easy. If you go to your podcast library, under shows and click on the podcast you can leave a (5?) star rating and enter your review.
A link to the episode is: https://tinyurl.com/Racing101Part-2
We hope you enjoy this episode!
PS Please don't forget that if you are looking to add an Apex Pro to your driving telemetry system, don't forget to use our discount code for all Apex Pro systems you will receive a free Windshield Suction Cup Mount for the system, a savings of $40. Just enter the code "ghitlikesapex!" when you order. We have two systems for our team and Bill is looking to add a third for this season, pending CFO approval from Vicki. They are a great system and truly invaluable in safely increasing your speed on track and/or autocross etc.
Best regards,
Vicki, Jennifer, Alan, and Bill
Hosts of the Garage Heroes In Training Podcast and Garage Heroes In Training racing team drivers
Highlights from this episode include:
1)  Attending an amateur race, particularly if it's one you may be interested in trying is a great way to "audit" the process and see what you may need to do and prepare for.  Talking to others in attendance is a great way to learn and make your first racing friends.  Cost estimate :  Free to $10-30 or so
2) Autocross is often jokingly referred to as the gateway drug for performance riving. It is quick, relatively cheap, easily prepared for, and not too much preparation or safety requirements to start in most cars (Helmet, good working condition car, and good to go, in many cases there can be rental helmets on site). Cost estimate : $20-100 or so for entry
3)  SCCA's Track Night in America is a weeknight track event at a local track where you are welcome to go race your car on the track and see how it goes.  There can be some instruction there and all drivers and street cars are readily accepted.  A relatively cheap way to start and try your hand at a local track.  Cost estimate :  $100 or so to enter
4)  HPDE's and Track Days are closely related and on a spectrum of the amount of instruction being offered.  It can be a single day event or the entire weekend.  HPDE's offer a higher fraction of your day with an instructor and may involve classroom sessions and potentially on track drills which are usually a ton of fun.  Track days often have instructors available to set up or just ask to drive with you but are usually a bit less formal and structured.  There is a wide range of events that go from one end to the other and finding the one that fits your personality and interests is as easy as signing up and start out, or all of them, lol.  Requirements are usually a helmet and a safely running car.  Again, rental helmets can usually be reserved ahead of time for the event.  Cost estimate :  $200-500 or so per day to enter
5) Rally events are not usually speed based events but are a great way of getting into the driving culture. There are several types, and each has a varying set up and goal structure. The cost can be quite low, and they are often used as a charity fundraiser or to support local community interests and needs. Cost estimate : $50-500+ or so to enter
6)  There are several types of racing that are set for you to enter a race as your first step, things like Lucky Dog, the 24 Hours of Lemons and ChampCar are geared to accept and help first time racers.  This is how our team got its start.  It may be a better plan to attend and HPDE event before trying this, but it is a very viable path if you wish to try your hand at racing as a first step.  We did discuss several other types of racing, but they are not typically open to a first time driver and are more of a goal to work towards.  Identifying a potential series of interest is a good way to focus on the car or cars that you look to get for racing.  Cost estimate :  varies pretty widely but $100 or so up to ~$750 or more per day (for the team) to enter plus significant car and safety equipment expenses etc.  More advanced races can be significantly higher cost to enter and prepare for.  There are rental options for an entire car or just for a "seat" to share the race with others.
7) Also, don't ignore (go) karting. It can be indoor or outdoor and electric or gas powered karts. It is a great way to whet your appetite without having a car or even if you aren't old enough to drive a car on the street. A lot of the skills and approach crosses over to whatever type of racing you may wish to try.
GHIT 0182: Racing 101 Part 3: Easy Entry Points to starting Performance Driving