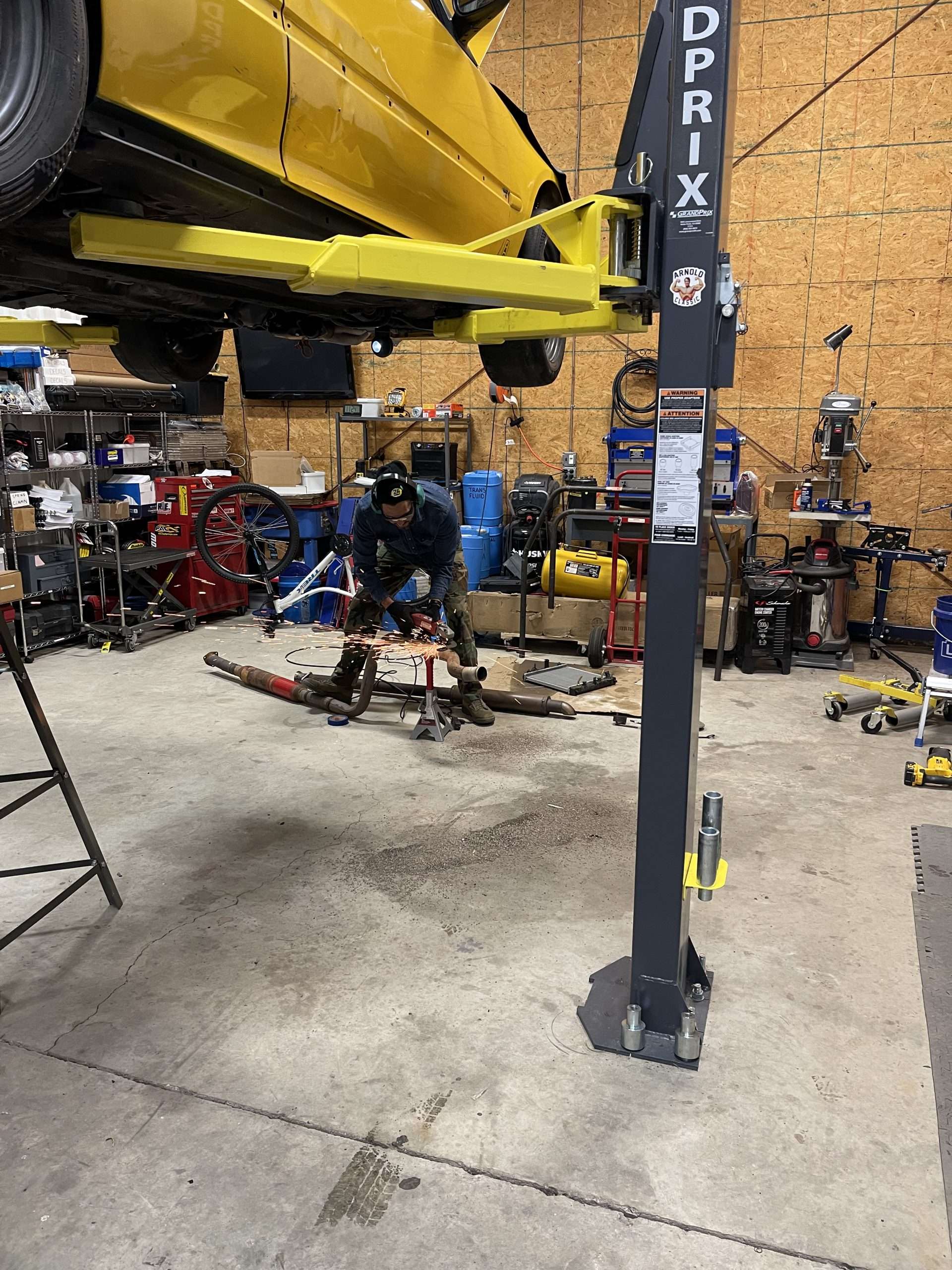 GHIT 0285: Thank You Three Pedal Mafia
We have four members of the Three Pedal Mafia come up to help Vicki and Bill work on the two Honda project cars for this winter. We had originally planned a full cage party work weekend but had postponed it until February or until the COVID spike recedes. What we were able to accomplish with their skills in such a short time was amazing. They came, they saw, and they fixed. Some day we hope to be able to perform at that level and repay them in some way.
If you would like to help grow our sport and this podcast:
You can subscribe to our podcast on the podcast provider of your choice, including the Apple podcast app, Google music, Amazon, and YouTube etc. Also, if you could give our podcast a (5-star?) rating or even better, a podcast review, we would greatly appreciate it and it would help us to grow the passion and sport of high performance driving.
For instance, leaving an Apple Podcast rating is very easy. If you go to your podcast library, under shows and click on the podcast you can leave a (5?) star rating and enter your review.
We hope you enjoy this episode!
PS Please don't forget that if you are looking to add an Apex Pro to your driving telemetry system, don't forget to use our discount code for all Apex Pro systems you will receive a free Windshield Suction Cup Mount for the system, a savings of $40. Just enter the code "ghitlikesapex!" when you order. They are a great system and truly invaluable in safely increasing your speed on track and/or autocross etc. The recently released second generation systems and app increases the capability of the system greatly.
Best regards,
Vicki, Jennifer, Alan, and Bill
Hosts of the Garage Heroes In Training Podcast and Garage Heroes In Training racing team drivers
Highlights for this episode are:
1) Details of the work plan for the invasion by the Three Pedal Mafia visit this past weekend including a surprise visit by Jim.
2) Shut up we are having fun, lol.
3) Driving skill review and training was an unexpected addition to the agenda for Miss Vicki.
4) It was so very cold (for Pennsylvania) that we had to create a micro climate heating area for Miss Chrissy's feet.
5) Why we had to replace the exhaust on the 1993 Honda Civic since we will be endurance racing the car this season. Mental led the festivities on the exhaust project while we set up several of the other projects.
6) Bill's planning failure. And yes, this bothers him greatly.
7) How the work went on the Honda Civic radiator and oil cooler installation and required fabrication.
8) While Vicki and I were distracted, the Three Pedal Mafia assaulted the rusting carcass of the Honda Fit that we are looking to race in Grid Life's Sundae Cup at Lime Rock this year. The Fit has yet to fully grow into the warm spot in Vicki's heart.
9) We try to describe the depth of the love that Mental has for rust, but may not have fully achieved a full description.
10) As always, Vicki loves to provide wonderful food and drinks as a thank you. We "bribe" everyone who comes over and this weekends was no exception. Bill added in some of the new thermal barrier coating for increasing the heat control of header and exhaust wraps. The coating also creates a protective layer to protect the system from abrasion and water/chemical attack.
11) Bill's engine disassembly is nearly complete for a replacement engine after being guided by Chris, Our Mr. Honda. Now if anyone knows of any good machine shops in north east Pennsylvania, please let us know. Either by Instagram or via our email at [email protected].
12) Vicki had a bit of a heel toe down shifting discussion with Chris and Chrissy. This should help her with her down shifting, especially at the end of the long straights. Hopefully, she will get to drive and ride with an instructor this season, hopefully with Chris. She also has some practice that she can start with ahead of that while driving on the street.
13) Obviously much more to follow in coming weeks. We need a few parts, some tools, and some machining assistance, but we will keep you posted as we learn.