GHIT 0207: Our race at NJMP – June 2021 Our 24 Hours of Lemons Race at NJMP Thunderbolt for 2021
We are all suffering from a serious sleep deprived, post-race weekend hangover, and we are all calling in from across the US with varying internet speed and connections.  It starts with the somewhat normal Race Bar takeover and then we go into the NJMP 2021 race.  For this event, our drivers consisted of Vicki, Alan, and Jennifer and our two adopted teammates Aaron Diamond from the Saabs of Anarchy racing team and Elazar Mann from Race Bar.  It was a great weekend with many, many highs, and a few notable lows.  It was almost back to normal, well as normal as a Lemons race can be, and it was great to see everyone again.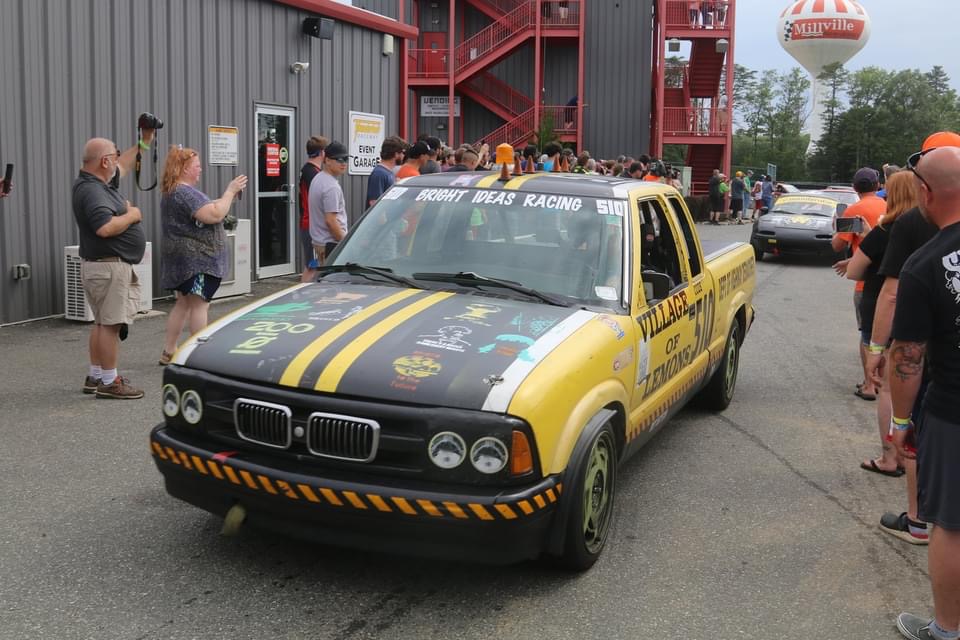 In this issue of Dominating with Dawson,
we start off with our latest GHIT swag t-shirt that we made for the Dominating with Dawson and how we surprised Ben with it a few weeks back.  We then try to get back into our topic for this episode where we go into several things that you can practice on the public roads and during your normal driving that will improve your track driving or refine skills that you may want to start to employ on the track.  It is a great time to practice driving with left foot braking, heel-toe downshifting, as well as other less obvious areas of high performance driving.  Luckily for Bill, Vicki missed his joke, so he did not have to sleep in the tub after this episode, leaving a bit more room for Bill, lol.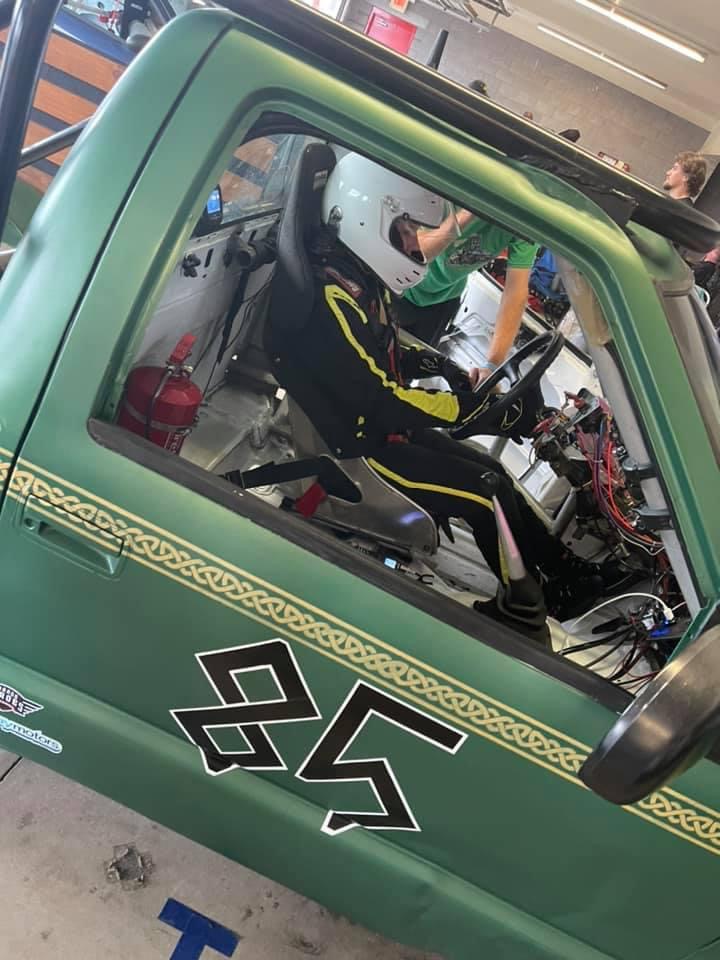 You can subscribe to our podcast on the podcast provider of your choice, including the Apple podcast app, Google music, Amazon, and YouTube etc. Also, if you could give our podcast a (5-star?) rating or even better, a podcast review, we would greatly appreciate it and it would help us to grow the passion and sport of high performance driving.
For instance, leaving an Apple Podcast rating is very easy. If you go to your podcast library, under shows and click on the podcast you can leave a (5?) star rating and enter your review.
A link to the episode is: https://tinyurl.com/LemonsNJMP2021
We hope you enjoy this episode!
PS Please don't forget that if you are looking to add an Apex Pro to your driving telemetry system, don't forget to use our discount code for all Apex Pro systems you will receive a free Windshield Suction Cup Mount for the system, a savings of $40. Just enter the code "ghitlikesapex!" when you order. They are a great system and truly invaluable in safely increasing your speed on track and/or autocross etc. The recently released second generation systems and app increases the capability of the system greatly.
Best regards,
Vicki, Jennifer, Alan, and Bill
Hosts of the Garage Heroes In Training Podcast and Garage Heroes In Training racing team drivers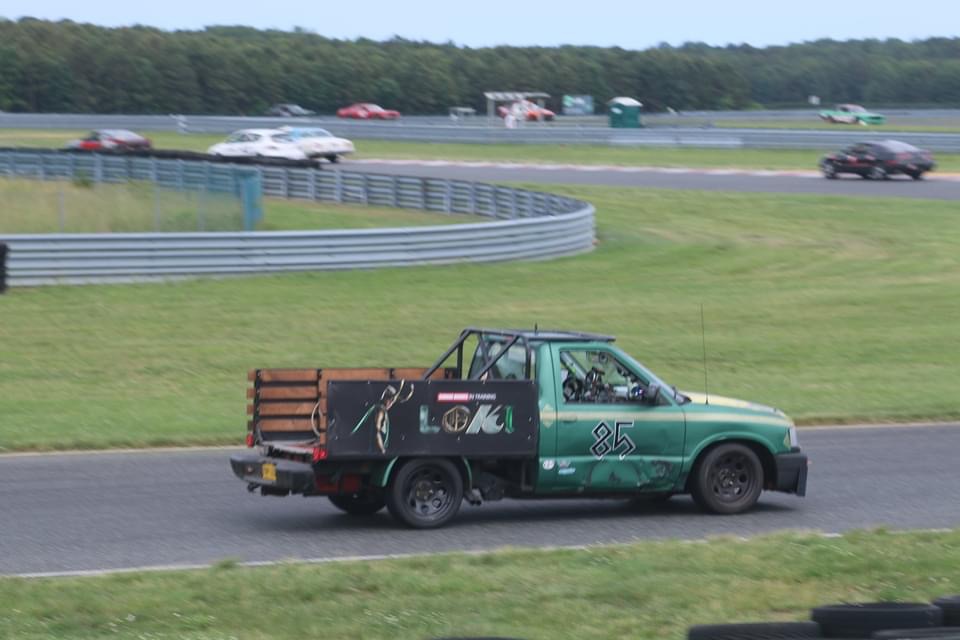 Highlights from this episode include:
1) The Trophy truck/El Jeffe/Bad Hombre/Loki truck made its way to the track a bit late, but the theming of the truck and our drivers was a big hit in the paddock and with several of the young fans at the track.
2) The race weekend started off with some small issues with the El Jeffe that we worked through the entire weekend. Then we had a few other issues as the weekend progressed. In other words, a normal endurance racing weekend.
3) Aaron does his best robot impressions, but the connection improves after a few minutes.
4) We had an issue with the engine losing power and having difficulty starting. Unfortunately, we were not able to diagnose and fix the issue at the track, but let us know if you have any suggestions.
5) Our two guest drivers describe the glory involved with driving the El Jeffe Trophy truck. Since Aaron usually races a front wheel drive (Saab) and Elazar is usually in a mid engine car (Toyota MR-2), the truck is a bit different. It is not what anyone expects. We think Aaron and Elazar are both hooked.
6) In addition to our power/electrical issue, we also had a continuing issue with our new exhaust design. We fixed it Lemons style to keep racing and then we made a plan to fix it permanently, of course this was after sending Jennifer out for her stint.
7) Bill makes a terrible American Pie joke. He says he was really tired.
8) Aaron has raced in Lemons for almost 5+ years and had only two black flags in the entire endurance racing career. However, in true GHiT fashion, he managed to get two more in a single stint on Saturday. As Mars Blackman said, "Its got to be the shoes."
9) Elazar describes how he dealt with a total brake failure going into the high speed turn 1, truly an example of dealing with a brake issue in one of the best ways possible. To add a bit to the weekend, Elazar was again subjected to a loss of the mounting bolt on the upper front control arm on the passenger side.
10) Alan goes for donuts, well just one donut, on our door. He may also have to adjust the HANS device or seek another design.
11) So in the end, we missed the checkered flag on Saturday by about twenty minutes and we missed it by again by about the same amount. Cue the sad trombone.
We had a great time, we learned some more, and we were able to spend some time with our old friends, our new friends and our soon to be friends.
A special shout out to our sister Jennifer who came to her first ever Lemons race and saw how much fun this can be. We hope you come back again soon.