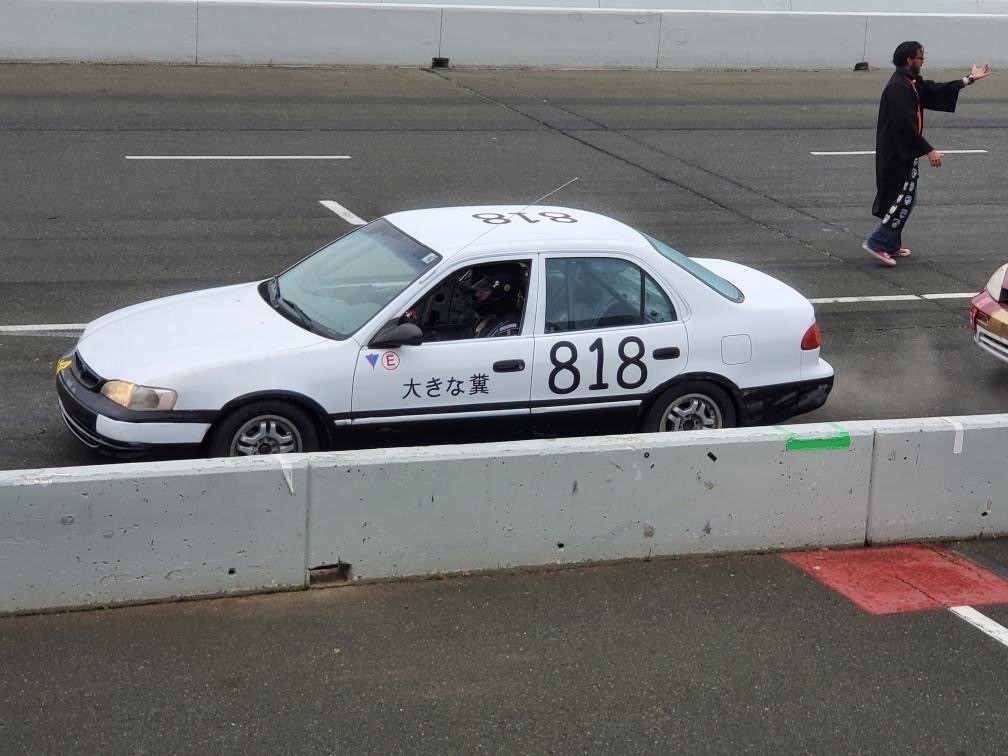 GHIT 0270: Jaime Garcia from the Race FF Podcast Reviews their Sonoma Endurance Race
Jaime Garcia from the Race FF podcast returns to review his recent endurance race at Sonoma with the 24 Hours of Lemons. His team prepped their Toyota Corolla for the race for the last several weeks and had a great time at the event. They had a series of good and bad events during the race but ended up bringing home some well earned hardware. Was it a perfect race? Of course not. We aren't even sure that is possible, but each race you learn a bit more and how to solve a few more problems. The Sonoma race was no exception. Please download and learn what Jaime's team battled through and learned. They were a great group and really exemplified the true spirit of an endurance racing team. We hope to see them on the track at an upcoming event.
If you would like to help grow our sport and this podcast:
You can subscribe to our podcast on the podcast provider of your choice, including the Apple podcast app, Google music, Amazon, and YouTube etc. Also, if you could give our podcast a (5-star?) rating or even better, a podcast review, we would greatly appreciate it and it would help us to grow the passion and sport of high performance driving.
For instance, leaving an Apple Podcast rating is very easy. If you go to your podcast library, under shows and click on the podcast you can leave a (5?) star rating and enter your review.
We hope you enjoy this episode!
PS Please don't forget that if you are looking to add an Apex Pro to your driving telemetry system, don't forget to use our discount code for all Apex Pro systems you will receive a free Windshield Suction Cup Mount for the system, a savings of $40. Just enter the code "ghitlikesapex!" when you order. They are a great system and truly invaluable in safely increasing your speed on track and/or autocross etc. The recently released second generation systems and app increases the capability of the system greatly.
Best regards,
Vicki, Jennifer, Alan, and Bill
Hosts of the Garage Heroes In Training Podcast and Garage Heroes In Training racing team drivers
Highlights from this Sonoma Endurance Review episode include:
1) How did the prep go for Jaime's team
2) Jaime learns the joy of actually having to travel to a race track as opposed to his normal local tracks.
3) How did check in, tech inspection, and BS inspection go
4) Why you should listen to the announcements and attend the rookie and drivers meetings.
5) How Saturday go and what did the team have to do after their first racing day.
6) Overall thoughts on the Sonoma track
7) What their team learned and what they are looking to improve.
8) Our traditional Good, Bad, and the Ugly
To follow Jaime and his team, please go to:
Instagram: @raceffpod
His podcast is: Race FF Pod
The teams Vlog is on Kelvin's YouTube channel at:
https://www.youtube.com/user/driftmonsterr
GHIT 0270:  Jaime Garcia from the Race FF Podcast Reviews their Sonoma Endurance Race