– On The Line and the Fundamentals of Performance Driving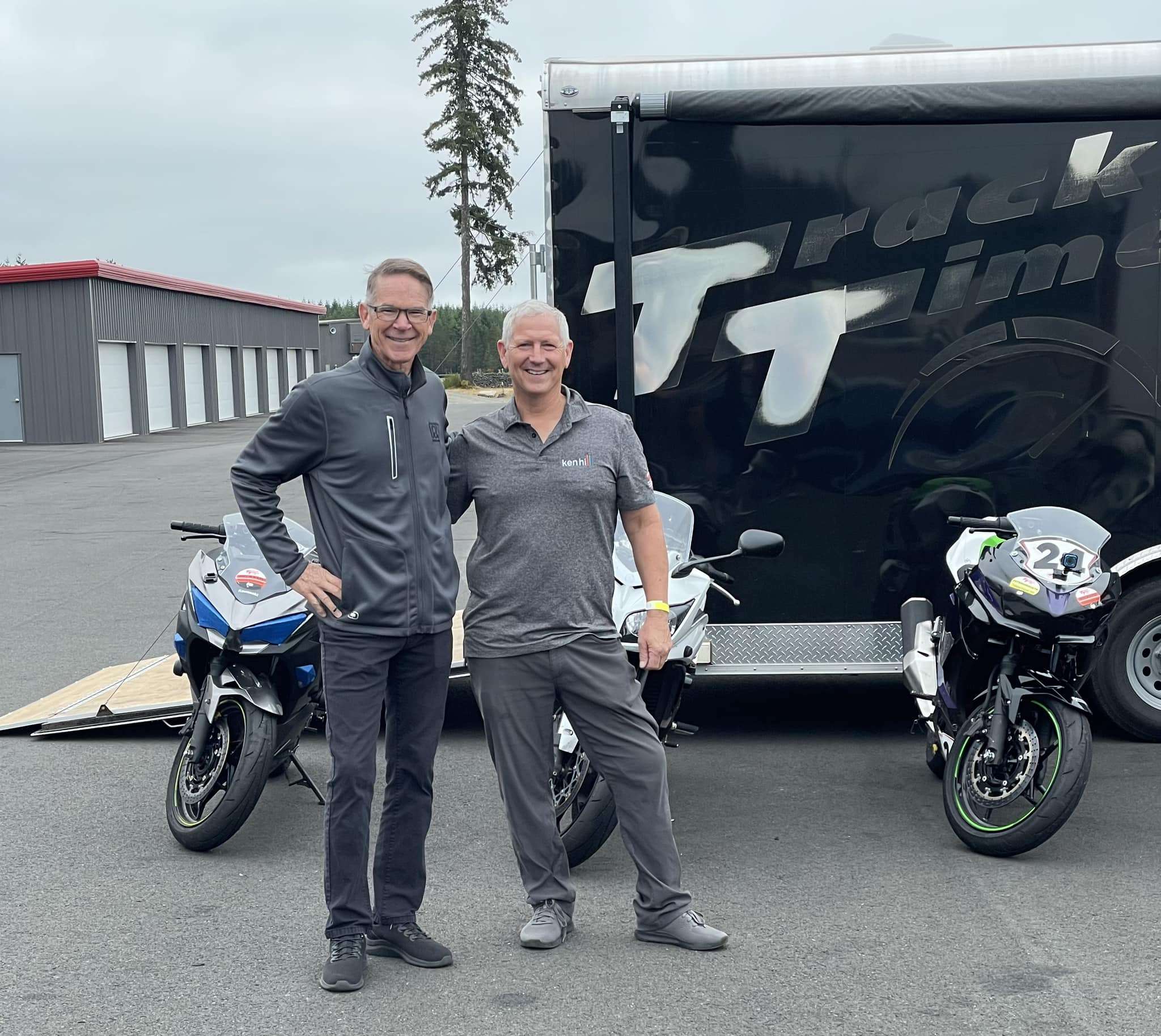 GHIT 0375:  Ken Hill – On The Line and the Fundamentals of Performance Driving
Ken Hill returns to the podcast to discuss the racing line. In addition, we go into the key, fundamental factors that contribute to consistent, fast, and safe lap times.  As with all things related to high performance driving and racing, the optimal line is really a complex solution to a series of variables. This includes track conditions, car performance, and driver skill. But the "line" is really fundamental with minor changes to account for the potential for the car to corner, accelerate, and decelerate. 
In the end, the goal is to have the car in the right place at the right time to be capable to accelerate at full throttle for the longest amount of time.  The best way to approach this is to work backwards and therefore starts with corner exit and the point where the driver can safely put down maximum power for positive acceleration.  Then we should work backwards through the reference points of the turn to accomplish this goal.  The earlier in the turn, the more variable the position and the approach angle will be to car and track conditions. 
The preferred strategy will usually focus on the critical points of reference with the prioritization of exit speed and angle for most cases/turns.  We also discuss the variation of the corner apex as a function of the performance of the vehicle.  Typically, the variation is much less than most think, on the order of a few feet, with faster cars typically having a later apex.  This is one of our better episodes and Bill is already on his third listen, lol.
If you would like to help grow our sport and this podcast:
Awesome help option #1: Subscribe to our podcast on the podcast provider of your choice and every episode will show up.
Even Better: If you could give our podcast a (5-star?) rating
Mostest Bestest: if you would leave a podcast review
We really appreciate it.
We hope you enjoy this episode!
PS Are you are looking to stream or save your integrated telemetry/racing data with video? Candelaria Racing Products Sentinel System may be the perfect solution for you. We are in the midst of installing the system in two of our cars. If this sounds like something that may help you and your team, please use our discount code "GHIT". This will give 10% discount code to all our listeners during the checkout process.
PS2 If you are looking to add an Apex Pro to your driving telemetry system, do not forget to use our discount code for all Apex Pro systems. Please enter the code "ghitlikesapex!." You will receive a free Windshield Suction Cup Mount for the system, a savings of $40.
Vicki, Jennifer, Ben, Alan, Jeremy, and Bill
Hosts and Drivers for the Garage Heroes In Training racing team
GHIT 0375:  Ken Hill – On The Line and the Fundamentals of Performance Driving