Strap in, its a long one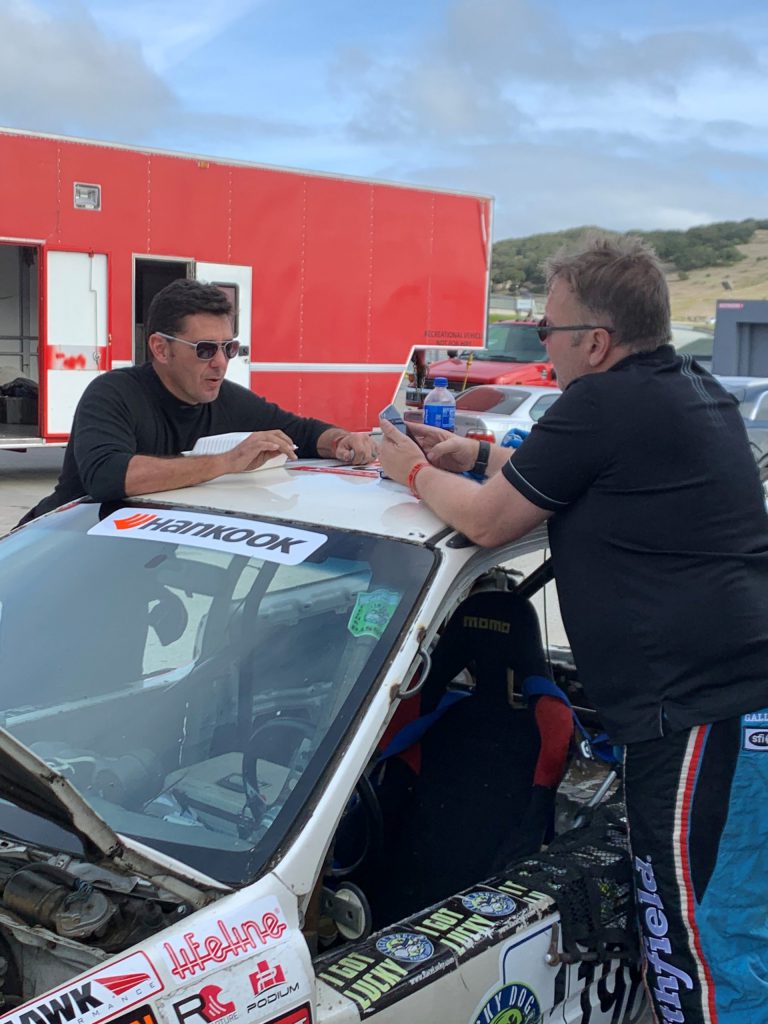 Christian "Mental" Ward joins us for a very special episode where we try to break down any barriers that are keeping you from getting started and trying high performance driving or going out to a track or autocrossing etc. As with every Mental episode, we have tons of stories and go very, very long.
So strap in for a great episode where we show various ways for you, YES YOU, to start TODAY! PS this will also apply to getting some improved training opportunities for the new drivers in the family. Avoiding an accident is the best safety system. If you enjoy taking the fun way home from work/school, if you enjoy going around exit ramps, but you haven't tried anything further, this episode should show you how to break through any barrier that prevented you from REALLY enjoying your car.
"That guy can sure spin a yarn" – Jeff Wakeman
Barriers Broken during this episode:
1) I don't have a racing license
2) I don't have a car to race with
3) My car isn't ready
4) It's too far away
5) I am too intimidated by the people or the other cars/may car, or the track
6) I don't know how to get started (Hint you can contact us or E1R etc.)
7) I'm a ______ e.g. Girl, too young, too old, out of shape, the wrong shape etc. etc. etc.
8) I will one I _____ (insert any number of wonderful wish list items)
9) It costs too much
10) I don't have time
11) Ego issues
12) Where can I find where I can ______
Our Dominating with Dawson segment for this episode goes into the often overlooked art involved with downshifting, how and when to do it properly, how to practice during your daily driving, and how it can help your car last quite a bit longer during a race.
We hope you enjoy the episode!
Best regards,
Bill, Vicki, Jennifer, and Alan
Hosts of the Garage Heroes In Training podcast
and team members in the GHiT
Immature Endurance Racing Team
Highlights from the episode include:
1) References to Hamsa and Matt
2) Hot tub rule #1 at the track
3) Details of the Deer Incident/Inside Joke can be found at
4) Your race car is never, ever finished. Ever.
5) Waiting to get your car faster or a faster car will actually impede your learning progress. Counterintuitive but absolutely true.
6) Teen driving training discussion and resources (a few links below)
7) This episode may contain some tough love, but it's all with love.
8) We take advantage of the opportunity and hit Mental with the Fast and Furious questions, finally
Descriptions:
Autocross: Racing usually in a large area around a temporary course usually composed of orange cones
HPDE: High performance driving education – Where you can learn to drive better, usually on a race track Track Night in America: an event held at a local track where you can drive your car around a race track and dip your toe into the pool
iRacing: a brand of sim racing on a computer that the focus is on more realistic racing than a traditional racing game.
Lots of links:
SCCA: https://www.scca.com/
NASA: https://www.nasaproracing.com/
Track Night in America: https://www.tracknightinamerica.com/
Go Carting: Lots, use Google
24 Hours of Lemons: https://24hoursoflemons.com/ Lucky Dog:
AER: http://americanenduranceracing.com/
Champ Car: https://champcar.org/
WRL: https://www.worldracingleague.org/
Race Seats for Rent: Lots (Google) including The Dog Pound for Lucky Dog and OK Stupid for Lemons seats and Kingpin Motorsports.
Driving Experiences: Lots, use Google
Grass Roots Motorsports magazine Link: https://grassrootsmotorsports.com/articles/guest-blog-open-letter-lgbtq-car-enthusiasts
No Money Motorsports: https://nomoneymotorsports.com/2020/06/09/the-14-most-effective-tips-to-spend-less-on-track-days-and-racing-maximize-your-track-time/
Motorsports Reg: https://www.motorsportreg.com/
Teen driving Training near Atlanta: https://atlantamotorsportspark.com/teen-driving/
B.R.A.K.E.S: https://putonthebrakes.org/
Race Image: http://www.raceimage.com/
Racers Parts Wholesale: https://racerpartswholesale.com/
GHiT Handy Links: https://garageheroesintraining.com/racing-resources/
EVO School: http://evoschool.com/
Team O'Neil Rally School: https://www.teamoneil.com/
Skip Barber Racing School: https://www.skipbarber.com/
DirtFish Rally School: https://dirtfish.com/
Bondurant: https://bondurant.com/
The "Marks" clubs, e.g.
BMW CCA: https://www.bmwcca.org/
PCCA: https://www.pca.org/
Audi: https://audiclubna.org/
No Man's Land Trailer: https://www.youtube.com/watch?v=_c0dj11dn98
The Wraith Trailer: https://www.youtube.com/watch?v=hC1DRl26Guo
GHIT 0126: Breaking "Barriers" That Are Keeping You Off Track or From High Performance Driving