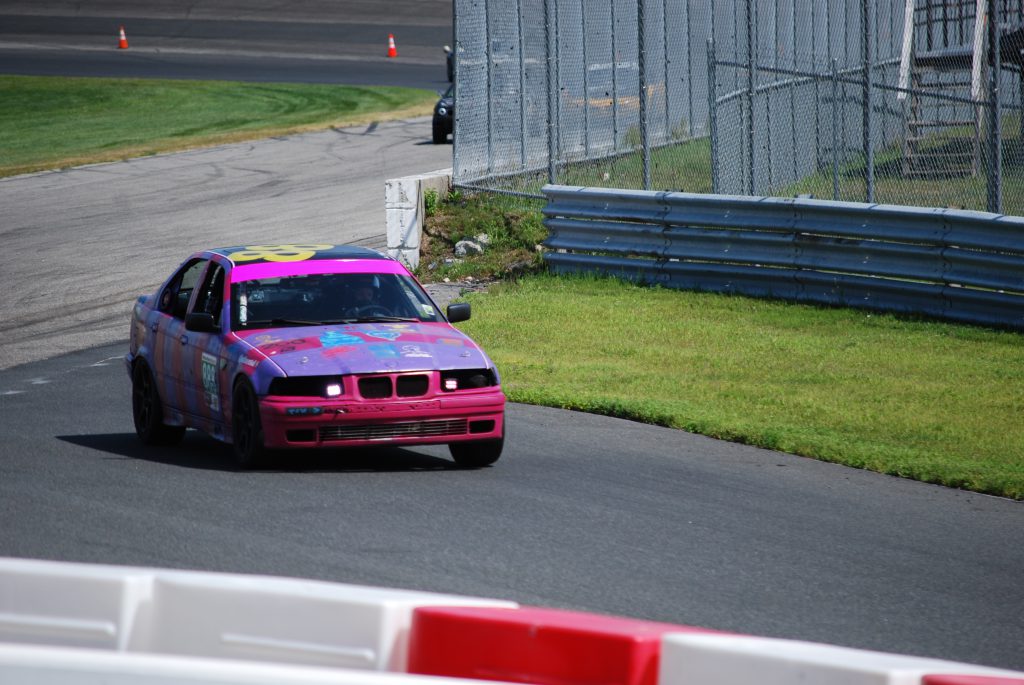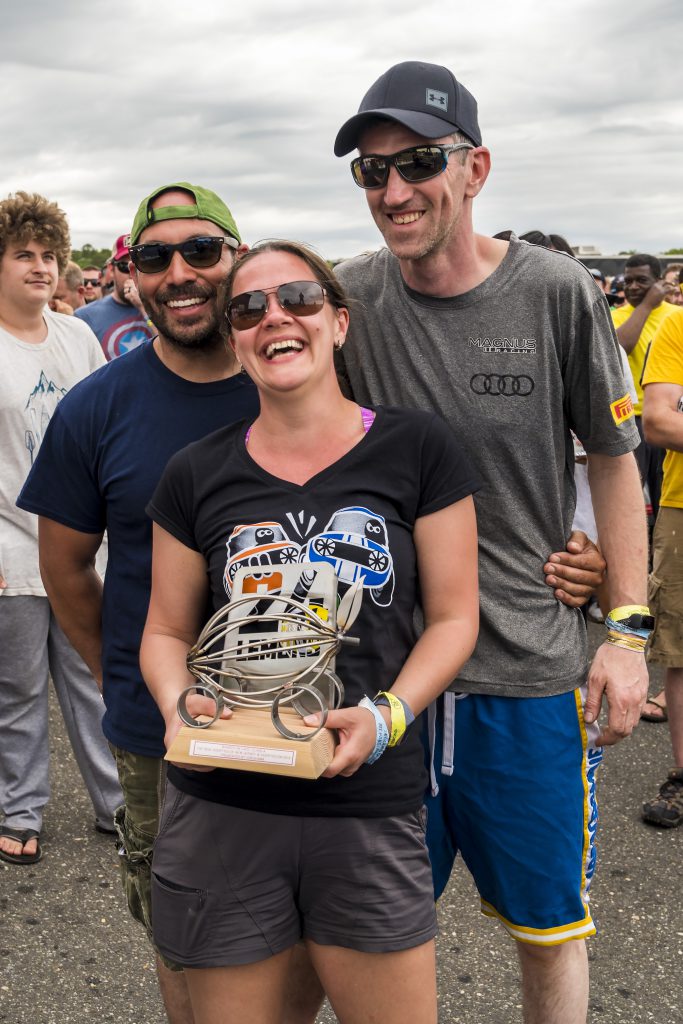 After months of badgering, we finally weakened Amanda Tully enough to where she agreed to come onto our podcast.  After a disappointing 2019 where she finished 2nd, 1st, 1st, and 1st, we couldn't wait to hear what she was going to do to improve this year, LOL.  Actually, it was a great pleasure to catch up with her and learn about her racing history and how she and her team came to dominate the east coast races last year.  Amanda also discussed with us her recent transition to sim racing and we all shared some of our growing pains, as well as a lot of the fun we are having while home.  Vicki was able to put on her Amanda t-shirt and fangirl for the entire episode.  It was an unintended coincidence that she appeared in episode 111, but it fit with their results from last season.
On this episode of Dominating with Dawson, Ben covers what to do if you have an incident on the track to minimize the effect on your day, and your car.
We hope you enjoy the episode!
Best regards,
Bill, Vicki, Jennifer, and Alan
Hosts of the Garage Heroes In Training podcast
and team members in the GHiT
Immature Endurance Racing Team
Highlights from the episode include:
1)Â  How we first met Amanda and her team at our first ever race at NJMP in 2018.
2)Â  How Vicki and Amanda bonded at NHMS in the 3PM overflowing hot tub last year.
3)  How Amanda progressed from full newbie racer with HPDE experience to her current successes in Lemons.  It all started with the lure of the fun $500 race car.  Her experiences indicate that even we may eventually get good at this, we shall see.
4)  Amanda may have helped Bill with the "what spares should we bring" discussions that we always seem to have.  Since Amanda said it, Vicki may finally agree.  We shall see.
5)Â  We try to dissect the "issues" that led to her low performance of the year at Pittsburgh last year where they "only" finished in second place. But they did win the "I Got Screwed" Award.
6)Â  How HPDE and especially her past motorcycle HPDE track days may have influenced her driving style, as well as her skill.
7)  We tried getting some more info related to Amanda's latest car for Lemons.  It's still super secret, but we know it is coming.  Rumor has it that we may even be able to pass her team once this year.
8)  Amanda and Bill try to help Vicki with her nervousness in joining the races.  Both shared some of their best/poorest i-Racing performances so far.
9)  We also discuss several similarities and differences we are seeing in sim racing and our more normal meat world racing.  Peripheral vision, lack/different G force feedback, tire grip/physics, and various software settings seem to not be helping any of us at this point.  Still having fun though.
10)Â  Sim racing:Â  It's the same, but it's not.
11)Â  Vicki displays a story about why testing on Fridays should not be optional, especially if it's your first time at a track.
12)  Amanda was even kind enough to go into what she would recommend to improve your performance and fun at a race.  It is all fairly simple, but very important things that she has learned from others and through personal experience.
13)  Brandon and Kelly both get a quick shut out.  Kelly, you need to come out on track.
14)  We also continue our continuing discussion on in car data and lap timing.  Amanda is pretty firm in her position and her opinion isn't going to change any time soon.  Pursuit of a fast lap time has hurt  her team's performance in the race so many times.  It is far more important to get all your laps similar and all your drivers as close as possible.
15)Â  Our mutual friends in the Folgers car get another shout out.
16)  Bill bonds with Amanda on spares and tools for the track.  Vicki still seems less than enthused.
17)  Amanda is not a fan of our RS4 tire use but prefers the Azenis 615's. We think it may be worth a retry at some point.  Maybe she will borrow or test ours.  Once we find a few more BMW 8.5″ * 17″ DSII rims (or DS2).
18)Â  We need to see if there are any cars that Amanda likes besides her E36
and E92.  There has to be at least one.
19)Â  We even bond over our poor i-Racing seats.
20)Â Â  We joke around about a recent i-Racing event with the Three Pedal Mafia at the expense of our great friends Jeff and Mental