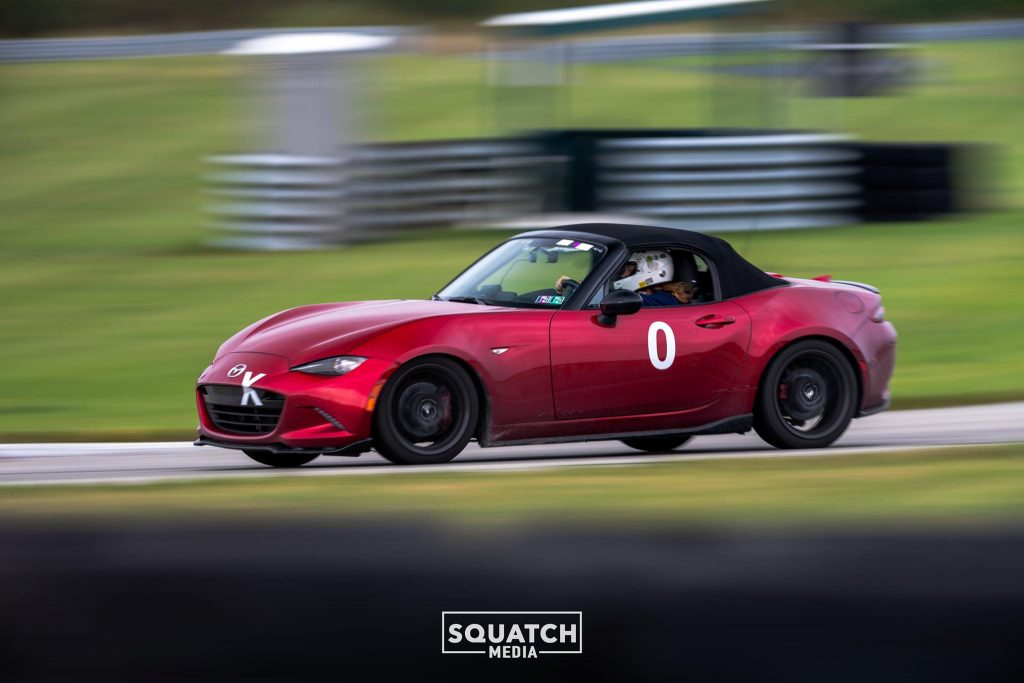 October 2021
GHIT 0246: Our Autobahn Country Club HPDE 2021
Vicki and Bill attended the recent NASA Great Lakes HPDE at the Autobahn Country Club. It was the first time Vicki was on this track and she was in the HPDE 2 run group. Bill was in HPDE 4 and instructed a HPDE 1 student Saturday and Sunday. Bill also completed his MSF Level 2 instructor in car training on Friday and had a great time with the drills and the mentors.
We cover a lot of the Autobahn South track and here is a track map if you need it: https://autobahncc.com/wp-content/uploads/2019/06/2019-south_circuit.pdf
If you would like to help support our podcast:
You can subscribe to our podcast on the podcast provider of your choice, including the Apple podcast app, Google music, Amazon, and YouTube etc. Also, if you could give our podcast a (5-star?) rating or even better, a podcast review, we would greatly appreciate it and it would help us to grow the passion and sport of high performance driving.
For instance, leaving an Apple Podcast rating is very easy. If you go to your podcast library, under shows and click on the podcast you can leave a (5?) star rating and enter your review.
We hope you enjoy this episode!
PS Please don't forget that if you are looking to add an Apex Pro to your driving telemetry system, don't forget to use our discount code for all Apex Pro systems you will receive a free Windshield Suction Cup Mount for the system, a savings of $40. Just enter the code "ghitlikesapex!" when you order. They are a great system and truly invaluable in safely increasing your speed on track and/or autocross etc. The recently released second generation systems and app increases the capability of the system greatly.
Best regards,
Vicki, Jennifer, Alan, and Bill
Hosts of the Garage Heroes In Training Podcast and Garage Heroes In Training racing team drivers
Highlights from this episode include:
1) Right off the bat, Bill mis-speaks during his joke, Herb vs Abe, my apologies.
2) Vicki goes over her track prep since this was her first time at this track. Luckily, the track is relatively flat and fairly easy to learn. Vicki's favorite section was the 8-9-10 turn complex.
3) We both shared the 2019 Mazda Miata (ND2) and Vicki was able to settle into the new track car. We also go over her impressions of the Garmin Catalyst which is especially useful at Autobahn since the track is relatively short and you get a lot of laps in each session.
4) Our car prep issues with the 2004 BMW M3 (E46) were quite a story. We thought we had our prep processes under control but found something else we can do wrong. And then it snowballed, lol.
5) Lifting on the long straightaways? Vicki had that problem. Emphasis on "had".
6) How did the MSF Level 2 evaluation go for Bill?
7) What trailer does Vicki envy? ALOT.
8) Vicki was unintentionally "that guy". Or was she? You can be the judge.
9) We also cover how Vicki's Instructor (Brandon) did vs the Garmin Catalyst? (Quite well)
10) Vicki (and Bill) had some major accomplishments during the weekend. Any guesses?
11) Some of the issues Bill had instructing at the event.
12) TREC Racing. Ever heard of it? We discuss it and we finally have a plan for this next season.