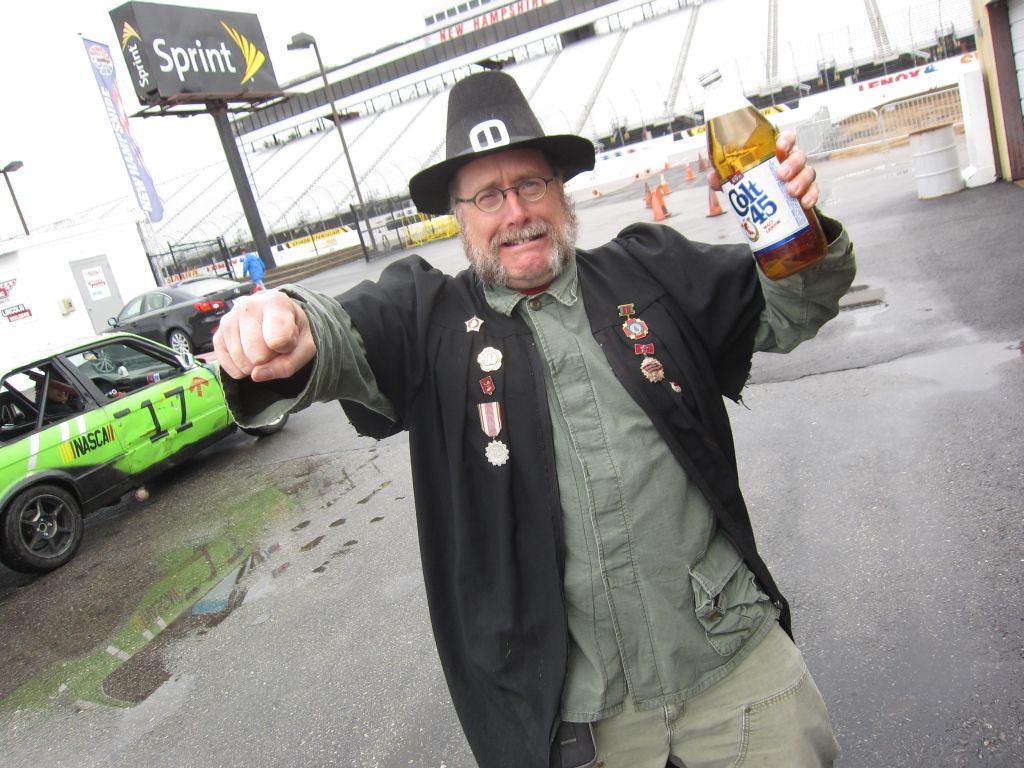 GHIT 0078: Judge Phil Greden from the 24 Hours of Lemons
On this episode we started out with one show idea and quickly flexed into another when Judge Phil Greden from the 24 Hours of Lemons was able to join us after some scheduling issues.  Judge Phil is also an automotive journalist and often uses the pen name of Murilee Martin and writes for a variety of venues including Autoblog, Autoweek, Jalopnik, Truth About Cars, Car and Driver, Roadkill, and the 24 Hours of Lemons.  We had been hoping to have Phil on as one of our original bucket list guests and we were not disappointed and we really hope we can get him on again, soon.  His stories are priceless and seemingly endless. 
Highlights and discussion topics of the episode include:
1) New installation of the permanent 240V line for the welder is complete
2) Alan tries to blame Chrissy for his mess and no one buys it, ever
3) Alan defines what's a bucket load of shims and then decides we aren't going to use them
4) We may have a plan for our long-awaited female only race car entry
5) Tips for working in the cold temps/potential items for Christmas gifting. Hint layers
6) Phil's latest junkyard finds and exploits and several tips for finding things of interest
7) Phil's Lemons history and how he came to be a judge at over 160 races so far
8) Tips for how to improve at lemons, as if that matters, lol.
9) Where Murilee Martin originated, the full story is at his website below
10) How the Lemons series has progressed and the culture came around to the present day
11) Our next Miata with a HT4100 engine
12) Lemons hopeful entries in the coming years, especially several late model Detroit offerings
13) Tips for finding cars particularly suited to Lemons racing
14) Theories on what makes certain car surprisingly good or surprisingly bad in endurance racing
15) The difference between the $500 limit rule as written vs as interpreted in Lemons
16) Various fruitless paths to "domination" that have been shown to be lacking
17) Which of the automotive journalists are really good drivers off the top of Judge Phil's head
18) Should GHiT be interested in a Lada, Phil knows a guy….
19) Potential leads and guidance on our 1974 Capri never-ending build
20) How lucky we were to start our racing team with assistance from the Three Pedal Mafia
21) Parts selling on the internet stories from over the years
22) Crazy Lemons racing stories including lightning strikes and tornado chases
23) How the post-race hangover is real, even if you aren't racing
24) The internet famous Lemons Wrap-up videos and what goes into them
25) How the driver fields differ across the US
26) Splash Gate makes a come back
27) Our traditional Good, Bad, and the Ugly per Judge Phil
28) How to get started in endurance racing and resources that are available
29) The relative importance of team/pit organization vs driving skill
We will put out another short episode to discuss the AIM Data Acquisition and Analysis seminar Bill attended last weekend that we started.
Now if only we could get a weekly segment of "Story Time with Judge Phil". Maybe we can bribe with a seat at our races? Please let Phil know if you'd be interested.
Best regards,
Bill, Vicki, and Alan
Hosts of the Garage Heroes In Training podcast
and team members in the GHiT
Immature Endurance Racing Team