(from 2018) and the (Horrible) Beginning of Our Podcasting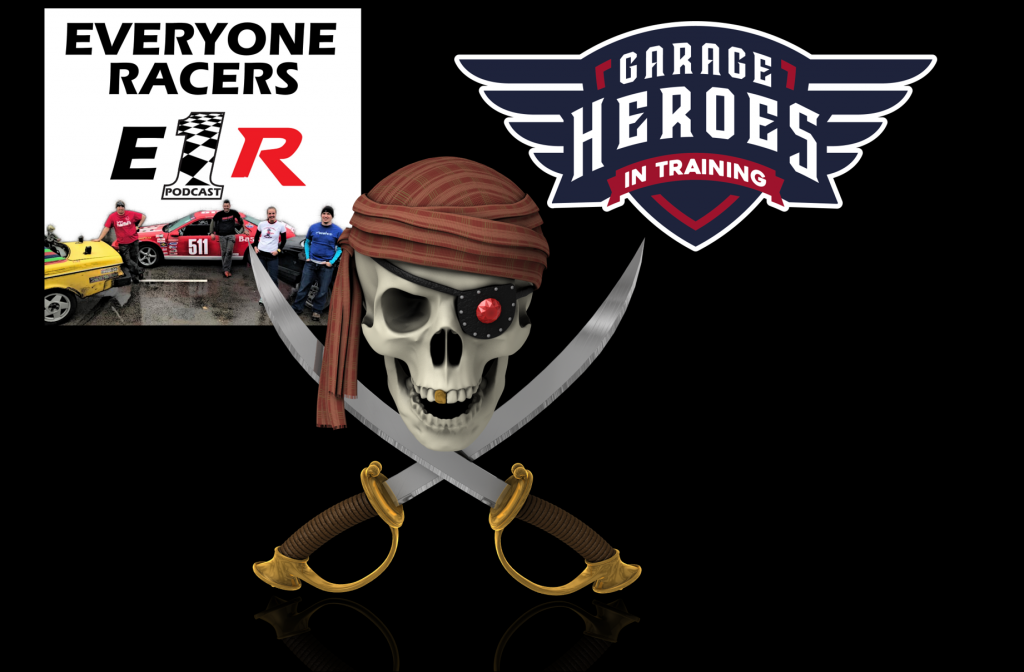 We found several of the original sound files and decided to put this together for a bonus Christmas gift to everyone.  This is the podcast recording sessions that started everything.  We originally intended this to fill in a week gap that the Everyone Racers podcast took for Chris and Chrissy's wedding.  However, it took almost thirty tries for us to get to this point. 
In addition, we added an early snippet of our first GHiT podcast introductions. I guess we did get better over time, but honestly, we really had to, there was nowhere else to go.
We were such newbies back then. Hopefully, we can look back three years from now and feel the same ways about our team now vs then.
We hope you enjoy this episode!
PS Don't blame us. Bill's editing skills have improved to where this was possible and almost sounds decent.
Best regards,
Vicki, Jennifer, Alan, and Bill
Hosts of the Garage Heroes In Training Podcast and Garage Heroes In Training racing team drivers
Highlights from this episode include:
1)Â  A few of our best E1R (Everyone Racers) intros followed with our own feeble attempt to follow their episode guideline at the time.
2) A very brief wrap up of our recent race at Thompson with the 24 Hours of Lemons, our teams second overall race, and Alan and Jen's first ever race. The race weekend was very hot Friday and then very wet and humid for the rest of the weekend.
3) One of our first jokes came at the expense of Jeff. Very fitting.
4) The announcement of the team's newest puppy, a Bernese Mountain dog named Zoe Lemons Fischer.
5) Even back then, we had prep issues. Still a focus of our improvement.
6) Alan had bad internet at the time and was using the local Starbucks internet since it was much faster. Lol.
7) When 4-5 psi is an issue on your SpiderStang, a 1984 Mustang GT Turbo, obviously you turn it up to 15 psi or so.
8) The end of the Capri at Thompson is reviewed a bit. The project is still ongoing.
9) Special shout out to Bruce and all his help with fixing the Capri until late in the morning, only to find out our issue was a broken cam shaft.
10) Our first ever racing trophy was received at the Thompson race. Unfortunately, it was the
I Got Screwed" award and even more unfortunately, it is still our only reward, but at least we have one, lol.
11) Alan's first black flag came this weekend. But not his last.
12)  Our first ever attempt to help the Everyone Racers podcast with a sponsor reading.  It did not go well
13) Vicki provides just the tip. It was on the help of Friday practice. We would add pre-race prep to this as well. A lot of this can be done ahead of time with YouTube and various track guides and track walks available, especially our favorites from Ross Bentley and Racers360.
14) We even discuss our plans for the Capri after the transmission and engine issues at Thompson. The plan is still the same. Our skills just haven't allowed us to get it to the finish line. Yet. Stay tuned.
15) Proof we can have an episode last less than one hour.