A quick episode to cover the highlights of today's HPDE event at Mid Ohio with NASA Great Lakes.  We also summarize the changes within the event to account for social distancing and how it impacts the event.  We will have another episode later this week to go into greater detail, as well as review Sunday.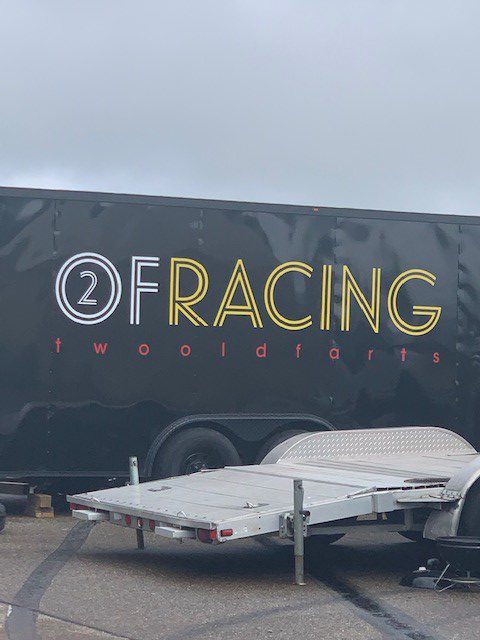 Vicki, Jennifer, and Bill tried to talk through the recent work weekend at the garage and then we reviewed the NASA Great Lakes HPDE Bill attended at Mid-Ohio. Everyone was quite tired from the weekend, but we wanted to get this out while it is still fresh in our minds and to fulfill the "fix" of a few listeners who wanted more detail from the HPDE after Bill's "too short" episode from Saturday. If you have any more questions, we will have at least two more NASA Great Lakes Episodes in the coming weeks with other instructors and drivers from the event, so please let us know. We also had two competing tools of the week from Jen and Vicki while they were prepping the cars for their new theming. On this episodes "Dominating with Dawson" segment we go into Pre-Race Thoughts and how we prep for a race weekend and a driving stint, with some of our usual digressions along the way.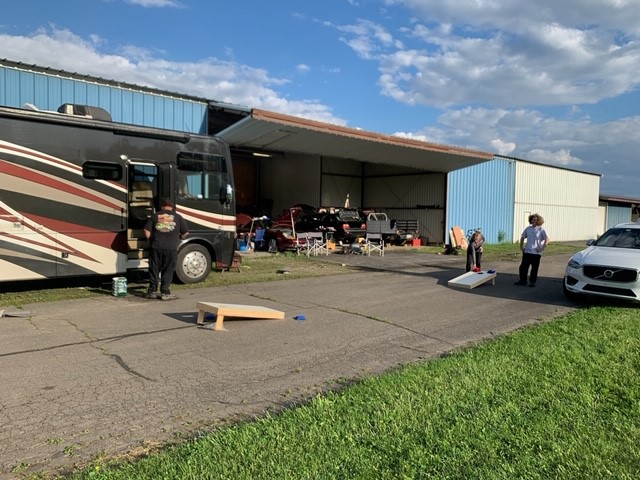 We hope you enjoy the episode and apologize for being a bit scattered and tired during the recording!
Best regards,
Bill, Vicki, Jennifer, and Alan
Hosts of the Garage Heroes In Training podcast and team members in the GHiT Immature Endurance Racing Team
Highlights from the episode include:
1)  We start our discussion Live, inside the Hindenburg, or at least it sounds that way.  We are sorry but our microphone unplugged as we started recording .
2)Â  Progress on the mechanical and electrical projects that are needed in the BMW E36 race car, including the new passenger seat for HPDE usage
3)Â  Progress on the fuel cell and sway bar projects for the El Jeffe Chevy S10 race truck and the beginnings of the new theme.
4)  Our progress tape system we are using to communicate the progress and status of our various projects between all the team members that are working.  Hopefully it will help us (and you) to keep track of things and eliminate silly/avoidable errors, like torqueing lug nuts.
5)Â  Two new additions to the team, Randy and Dennis, who are helping us out and Randy may even drive with us in the upcoming races.
6)  We review and compare the three types of painting we have used on prior cars.  This includes spray cans/rattle cans, Plasti-dip spray cans/spray wrap, and auto paint using a HELP system.
7)  If you do use a normal spray can or rattle can, please make sure to use the auxiliary handle to make it much easier to hold the nozzle open.  After 40 or more cans, your fingers will be much happier.  Details are on our website under the tips and tricks section if you are not familiar with this attachment.  Its usually around 5-8 dollars.
8)  The demise of our "Bob Ross Penalty" adorned to the side of the El Jeffe/Bad Hombre race truck
9)Â  We then discussed the HPDE at Mid-Ohio and how the changes to the Toyota 86 affected the handling of it on track
10)Â  Bill goes into the preparation process he uses for an HPDE, as well as for a new track.
11)Â  We also go into a few of the bad habits we have developed from our primary racing in endurance racing.
12)Â  The COVID/social distancing related changes and impacts on the event schedule and potentially on upcoming HPDE and racing events
13)Â  Our dogs Zoey Lemons Fischer and Ziggy Stardust Skripchuk made guest appearances throughout the episode in the background.
14)  Bill messes up by calling a C Z06 Corvette a Camaro.  Boy, he was tired, lol.
15)Â  Bill gets into the track prep and track map notes he makes prior to going to a new track using Mid-Ohio as the example.
16)Â  We describe the four drills that we used in the HPDE 2 run group this weekend.
17)  The final two sessions were Bill's favorites of the day, likely due to his being more comfortable with the track and hopefully his improved driving skill.  TBD.  Everything went well until Bill mixed his lefts and rights in describing the chicane going into the keyhole. 
18)  Bill's goals going into the HPDE we accomplished, and in some cases too much in the other direction.
19)Â  Best practices and habits for getting the most out of an HPDE event.
20)Â Â  Bad endurance racing induced habits:Â  Slow to learn a track, no firm fixed points for each turn, too comfortable winging it and adjusting line and speed by visual and by feel, need to tighten up and be more consistent, especially in an open track condition and an HPDE.
21)  Goals for Bill's next HPDE session include:  1)  better prep,  2)  Fixed points on the track for BoB and EoB, Turn in, and Track out.  (apex is set)
22)  Jen's tool of the week is a grinder with a wire wheel to remove rust and paint because it is so Zen.  Vicki's tool of the week is the Power Bleeder for bleeding brake fluid and changing brake fluid.  Thank you Randy for letting us borrow it.  The tool of the week should have been a pillow.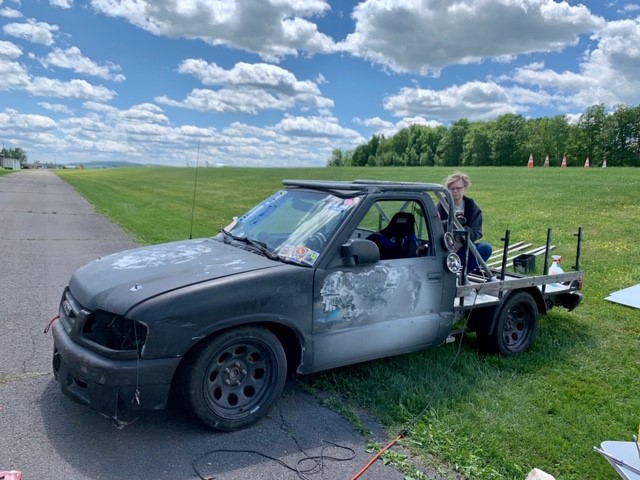 23)Â  We finally figured out why Bill is here.
24)Â  Vicki wraps it up when she was done, lol.
Doubleshot:
GHIT 0115: HPDE with NASA Great Lakes at Mid-Ohio
and
GHIT 0116: Car Prep Weekend Progress and the NASA Great Lakes HPDE at Mid-Ohio Wrap Up