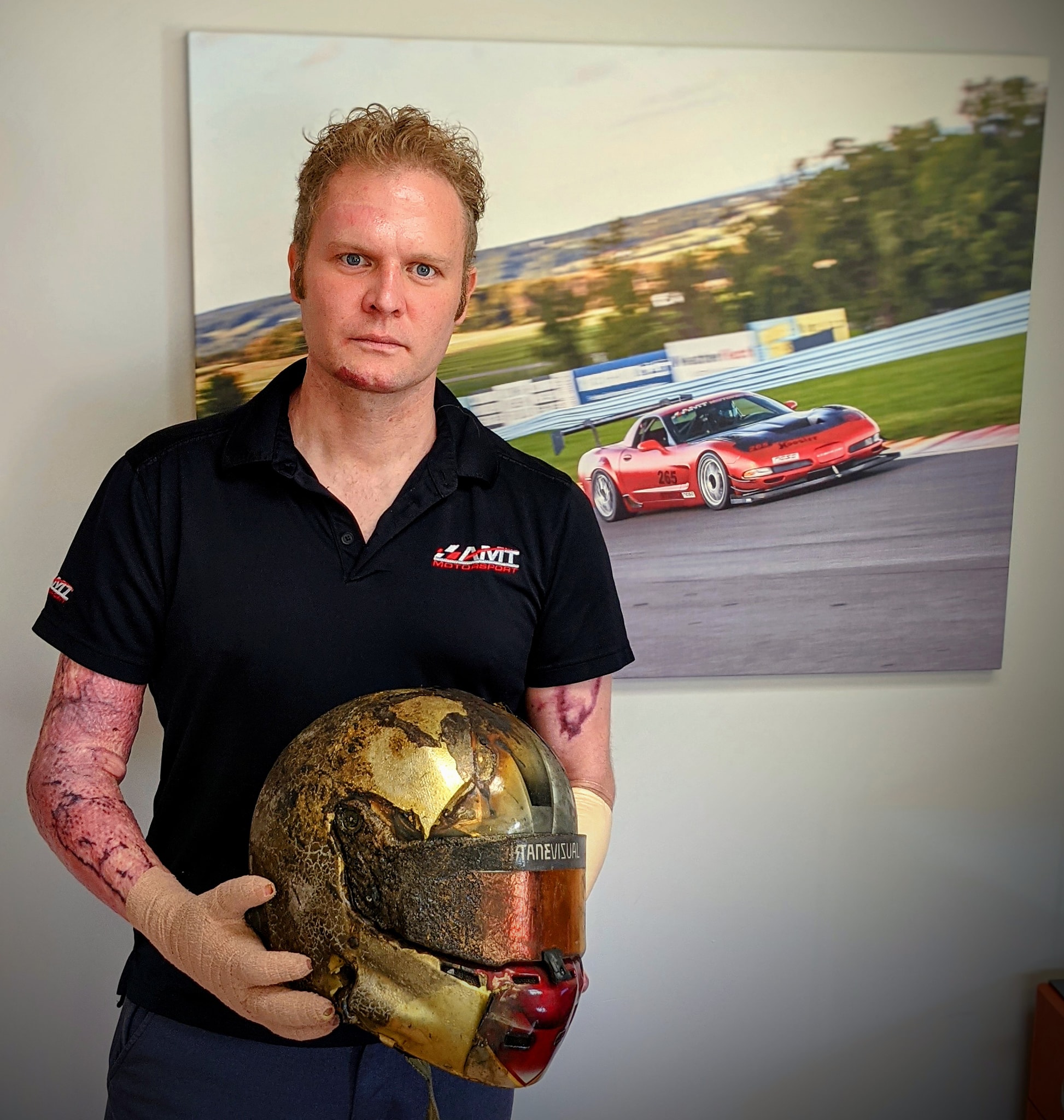 GHIT 0288: Mark Petronis – On Driver and Car Safety and Recovering from an On Track Incident – Part 1
Mark Petronis has set track many records and won more than his share of races. But recently he had a very serious on track incident and thankfully it looks like he is in the process winning his recovery battle.  We talk with Mark about all things racing. He is a great example for the importance and effectiveness of the current safety equipment available to every driver.  In Part 1, we go over Mark's history as a driver. Then we review his accident and the safety equipment that literally saved his life.  Part 2 will largely be Mark indulging us and answering our fast and furious story time questions.
Mark's story is another great example of the great people involved in racing
If you would like to help grow our sport and this podcast:
You can subscribe to our podcast on the podcast provider of your choice, including the Apple podcast app, Google music, Amazon, and YouTube etc. Also, if you could give our podcast a (5-star?) rating, that would be greatly appreciated. Even better, a podcast review, would help us to grow the passion and sport of high performance driving and we would greatly appreciate it.
For instance, leaving an Apple Podcast rating is very easy. If you go to your podcast library, look under shows. Then click on this podcast. Here you can leave a (5?) star rating and enter your review.
We hope you enjoy this episode!
PS  Please don't forget that if you are looking to add an Apex Pro to your driving telemetry system, don't forget to use our discount code. When purchasing any Apex Pro system, you will receive a free Windshield Suction Cup Mount for the system. This is a savings of $40.  Just enter the code "ghitlikesapex!" when you order.  They are a great system and truly invaluable in safely increasing your speed on track and/or autocross etc.  The recently released second generation systems and app increases the capability of the system greatly.
Best regards,
Vicki, Jennifer, Alan, and Bill
Hosts of the Garage Heroes In Training Podcast and Garage Heroes In Training racing team drivers
Highlights for this episode are:
1)  We cover Mark's impressive driving and racing history. We then review some of the details of the accident last May at NJMP.
2) A great discussion on the often overlooked risk and racing responsibilities of the driver and car owner.
3)  How Mark's recovery is going and the future prognosis for him going forward, both his health and his racing future. Hint, his return to the track is coming up in March.
4) Lessons learned from the accident and how Mark is using this to help prevent something similar to anyone else in a high performance driving event.
5) A deep review of some of the safety options that are available and how many of them should not be viewed as optional to your driving and racing on track.
6) Fire suppression systems and the option of having them be self deploying if needed. Many older systems can be modified to add this capability through an addition to the system. We will be doing this in all our cars and replacing those systems that cannot be upgraded.
7)  Why you should always keep your helmet visor down. In addition, we review some of the details of racing suits, boots, gloves, and balaclavas. It is amazing the protection they are designed to provide..
8)  Jennifer and Mark talk about the personal recovery. Each has some of the various internal affects that a person has after a racing incident. 
9) We also go into some of the improvements Mark and his team have made for many of the modern Corvette platforms.
10) Why the C5 or C6 Corvette may be the best performance value for the dollar available today. We even try measuring the relative smiles per dollar of a Corvette and a Miata.
11)  Mark's dedication to the importance of safety has led to his industry leading incentive he offers on all their performance and safety products.  We will be heading up for a new suit as soon as the Survive the 25 Challenge is successfully completed. 
To follow Mark further:
AMT Motorsport: https://amtmotorsport.com/
Facebook:  https://www.facebook.com/mark.petronis 
GHIT 0288:  Mark Petronis – On Driver and Car Safety and Recovering from an On Track Incident – Part 1