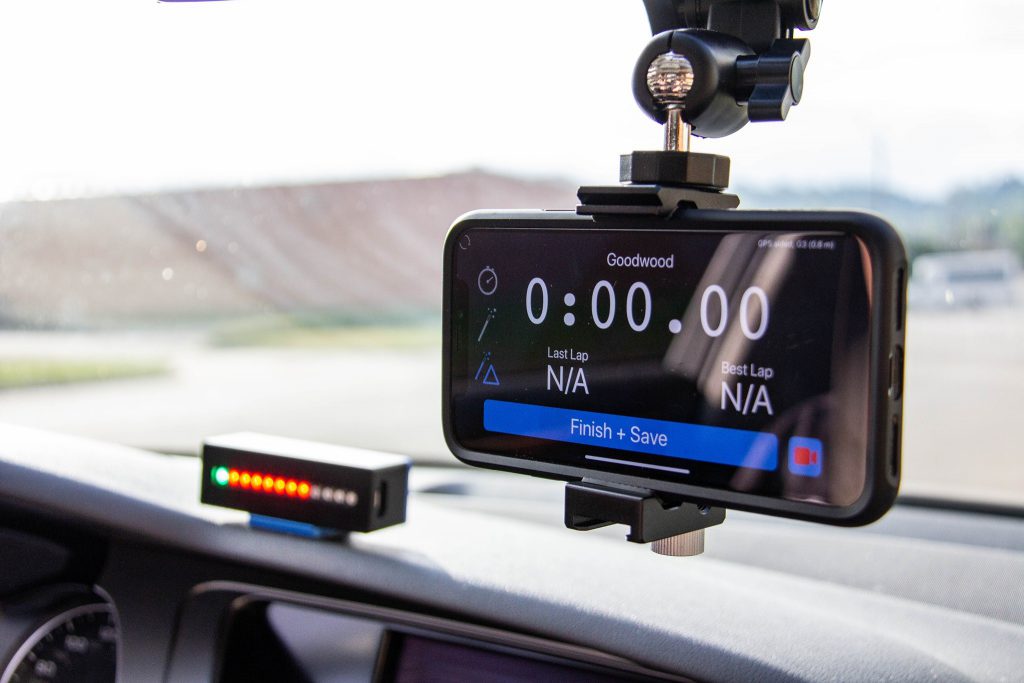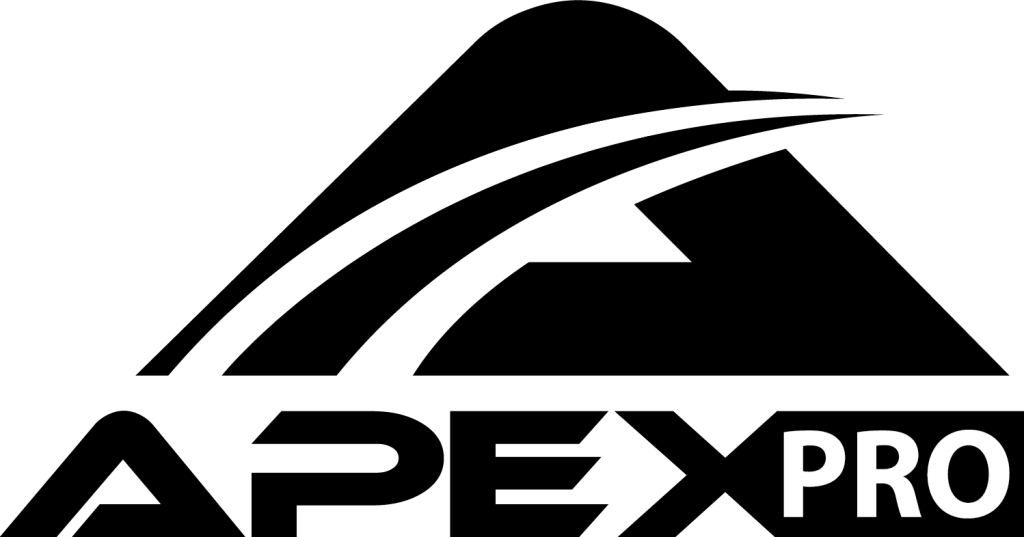 Andrew Rains joins us for this episode to talk through his racing history and then we went deeply into the Apex Pro telemetry system.  We have used our two Apex Pro's many times this season and everyone has liked the simple interface while on track and the data analysis capability off track is simple and fast, yet powerful.  We have only scratched the surface to this point, but we wanted to make sure everyone we know was aware of the Apex Pro system and we all learned a great deal more about the system with Andrew.  After this episode, we can understand why he is a sought after coach at the track.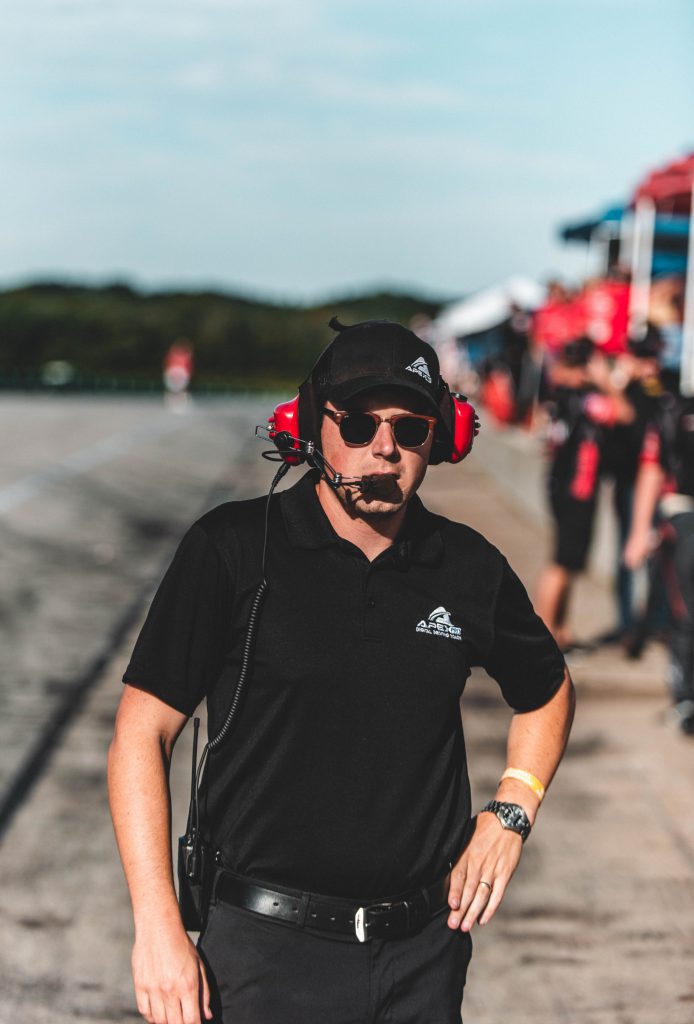 Meanwhile, on our Dominating with Dawson segment, we thought it was time to discuss the concept of scrubbing speed, what it means and how to avoid it, as well as how it can be used to assist you on track to lower your lap times.
As always, if you have any questions that you would like us to cover with Ben, please let us know in a (5 star?) podcast review or via email at [email protected] or in a comment on our social media.
We hope you enjoy this episode!
Best regards,
Vicki, Jennifer, Alan, and Bill
Hosts of the Garage Heroes In Training Podcast and Garage Heroes In Training racing team drivers
Information about the Apex Pro can be found at: https://apextrackcoach.com/
Andrew and the team can be contacted at: [email protected] or at [email protected]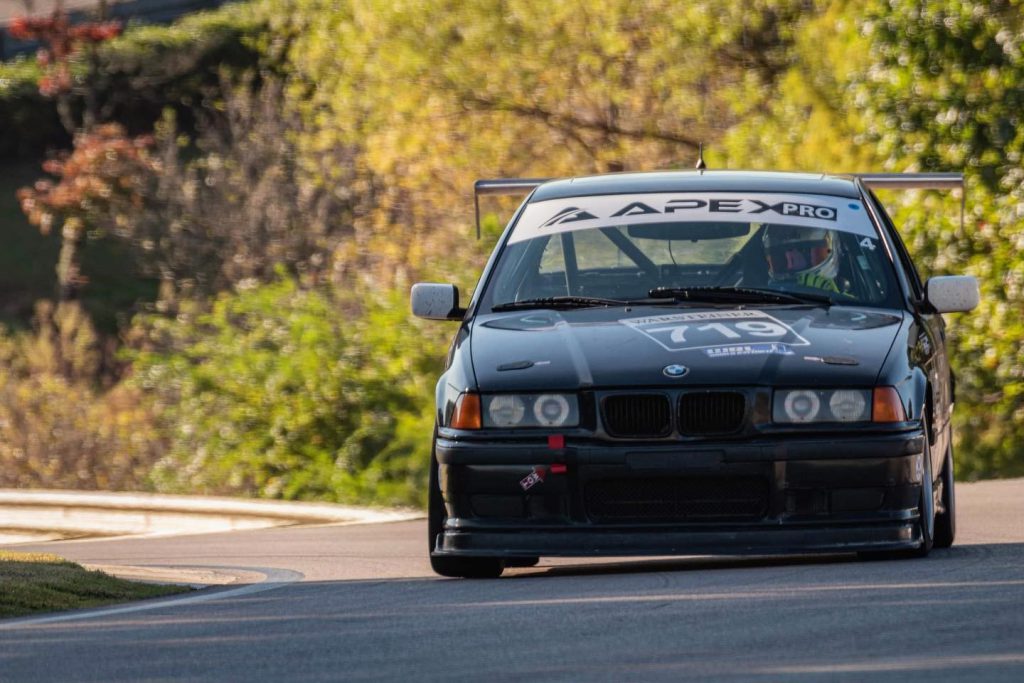 Also, Andrew is competing well at the recent Grid Life GLTC NOLA event even though his #719 BMW is on treaded tires vs everyone else on racing slicks here:Â 
Race 3: https://www.youtube.com/watch?v=D7olV427w28
Race 4: https://www.youtube.com/watch?v=PufQoz_a7hA
Highlights from this episode include:
1) We learn about Andrew's extensive racing experience, as well as his current E36 M3 WRL and Grid Life GLTC BMW car, past, present, and future.
2) Vicki thinks she is on mute. Then she knows she is on mute. Then it sinks in. The life of a mom. Lol.
3) Andrew really has a great racing philosophy and a way of thinking about being at the track.
4) We discuss several potential issues that people cite that prevents them from starting and a variety of ways to overcome them, including contacting Andrew or us at any point. Every driver we know would love to have more people to share the track with. It is much more fun for everyone.
5) The discussion on the Apex Pro at 19:50 with one of Bill's longest intros ever that Vicki jumped in and made even longer, lol.
6) Andrew provided a great overview of the Apex Pro device and its operation at 23:20
7) We begin to explain the detail of the actual operation and interpretation of the lights when on track and how the patented Apex Pro algorithms work in the background. The best news for most of us is that it works even if you can't even spell algorithm.
8) Vicki and Jennifer relate how the Apex Pro has helped them on track at their current level of driving. Those simple little LED lights can provide so much feedback on track and so quickly, it really is amazing. Especially when a driver may be early on in their learning and can often be overwhelmed with the number and speed of sensory inputs when driving at speed.
9) We then go into the setup (that is super easy and quick) and beginning use of the data within the app that is collected automatically.
10) Andrew even answers some of our "how do we" questions with useful tips and tricks, several that we had thought of to this point.
11) Questions answered include: Options for multiple drivers and endurance races, approximately how long will the battery last, how to save battery during the day if not powered within the car, how to add tracks, especially for autocross use, can I use the Apex Pro without a phone, how the auto-start and auto-stop features work and interact with the phone screen being on, what does the apex score mean and how to interpret it, some of the potential values and options to utilize the power of the notes section.
12) How the Apex Pro light display works, what the light colors mean, and how to interpret the lights and probably most importantly, how you can use them to make driving changes on track during the stint.
13) Andrew also goes into the other data you can get in your car if your phone is visible. Then we go into the full data capabilities that are available post session using the Apex Pro app.
14) Our resident engineer has his usual requests for future features. He just can't help it. Please bear with him, we try, every single day. But it appears that Bill may finally have had a good question.
15) Andrew then moved into the beginning level of looking at data, almost a 101 review. Once you have used the unit, or any telemetry unit that offers data, this discussion would form a very good foundation for looking at your data the first time and how to correlate the data to your track feel/impression. Intro at ~51:20
16) Simple 101 process outline: 1) Think about where you did not feel comfortable or where you think you may have left the most opportunity to improve, 2) Look at those areas on the track map overview screen, 3) Speed vs distance plot and check if the top of the speed trace is rounded (coast or slow transition) or is it sharp and you moved from full throttle to brake quickly, 4) Look at your minimum speed in corners and if a fast corner you would like a u-shape and in slow corners, you would like a V-shape (fast is above ~60 mph or 100 kph)
17) Options for exporting the data to larger visual areas, like an iPad or a computer as well as additional options, like Track Attack, to compare with other drivers who may use other data collection systems.
18) Bill resumes his friction circle soap box discussion. Andrew graciously tolerates it. Is there any foundation to Bill's theory? Still tbd.
19) We even had a chance to go into the Apex Pro Crew View feature and how it can be used. Bill is getting more and more excited. And then we started to discuss the ability to add in OBDII data.
20) Options for integrating into other data systems and video options including Race Render. ~1:13:45
21) Our team has been working on a comprehensive survey of all the data systems, but we have only completed the systems we have personally tested to this point. If interested in the results or helping us try some of the missing systems, please let us know.
22) How best to analyze multiple drivers and/or multiple laps within the Apex Pro system as well as external software systems.
23)Â  We end our discussion of Apex Pro discussion is at ~1:29 and begin our F&F Storytime questions