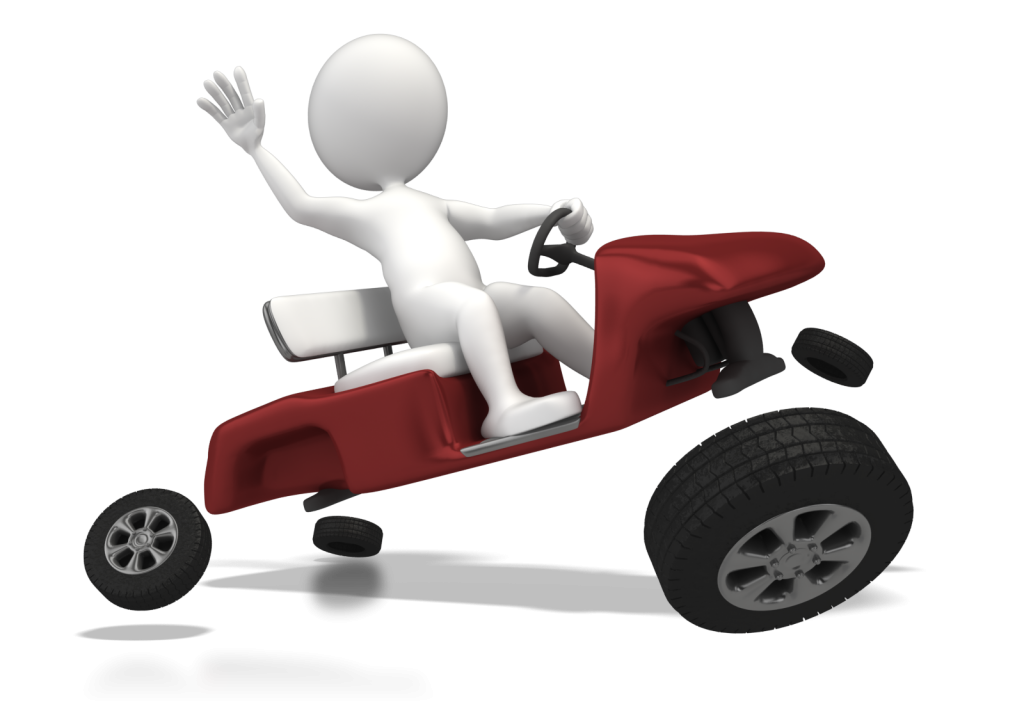 We are getting back to our podcast roots and wanted to start a special series Vicki calls "So You Wanna Racecar" that Bill can't seem to say correctly.  This is part 2 of the series (of ~10). On this episode of Bill is a Piñata, we go into the various racing safety needs related items that may be required to get on track or by the racing series.  There are a large number of items and many different options and features to take into consideration.  We try to summarize each item and area and provide a high level introduction that should help everyone to get started.  We have covered several of these areas in detail in prior episodes, but we wanted to review them here for someone  new to racing or new to high performance driving.  Please let us know if we missed anything that you may want discussed in a future episode of our Racing 101 Series. 
The outline for the series is:
Part 1: Building Your First Racecar (and options to not)
Part 2: Safety and Safety Related Equipment Needed
Part 3: Best Entry Points To Start Performance Driving
Part 4: Buying and Selling Cars (With Special Guest Lara Vernon)
Part 5: Going To and From The Event/Track – What To Expect
Part 6: Paddock and Pit – Best Practices
Part 7: Perspective of a New Driver (With Guest Adam Owens)
Part 8: Tools, Spares, Supplies Needed for a Race Weekend
Part 9: Common Issues All Drivers Will/May Experience in When On Track For the First Time
Part 10: Miscellaneous Topics (& Things We Forget to Mention Earlier)
On this episode's Dominating with Dawson, we go into several Starting Grid and Paddock related tips: One of the potentially intimidating things is arriving at the track for the first time and not knowing what to do. I this episode, we cover what to do to get on the track for the first time including generic gridding and paddock setup and best practices to have a great time and keep everyone safe. After this we hope you will feel like you've been there already even if it is your first event.
You can subscribe to our podcast on the podcast provider of your choice, including the Apple podcast app, Google music, Amazon, and YouTube etc.
Also, if you could give our podcast a (5-star?) rating or even better, a podcast review, we would greatly appreciate it and it would help us to grow the passion and sport of high performance driving.
For instance, leaving an Apple Podcast rating is very easy. If you go to your podcast library, under shows and click on the podcast you can leave a (5?) star rating and enter your review.
We hope you enjoy this episode!
PS Please don't forget that if you are looking to add an Apex Pro to your driving telemetry system, don't forget to use our discount code for all Apex Pro systems you will receive a free Windshield Suction Cup Mount for the system, a savings of $40. Just enter the code "ghitlikesapex!" when you order. We have two systems for our team and Bill is looking to add a third for this season, pending CFO approval from Vicki. They are a great system and truly invaluable in safely increasing your speed on track and/or autocross etc.
Best regards,
Vicki, Jennifer, Alan, and Bill
Hosts of the Garage Heroes In Training Podcast and Garage Heroes In Training racing team drivers
Highlights from this episode include:
1) Apparently Vicki and Jennifer were not familiar with the term "Luxury Mammal" which we first heard from Randy Bish.
2)  We start off discussing the main topic of racing safety needs with a section covering racing seats and the use of seat inserts.  We did have a full episode with Joe Marko from HMS Motorsports on episode #149.
3) Our Preference is to use a halo type seat with FIA certification and seat inserts to make a secure fit. Ideally without sliders but if needed, please use double rail secure sliders from either Sparco or from a Jeep TJ.
4) Mounting is critical for both comfort and safety, as well as getting into and out of the car, especially when using a halo seat or in smaller cars like a Miata etc.
5) Bill reminds Jennifer and Vicki of the broomstick test as an example of how much gap there should be above your helmet and the roll bar/cage.
6) Jennifer comes up with potential alternatives to help with fitting several different size drivers in a car. She has a future on "Top Chef".
7)  Our next discussion area is the racing helmet.  It protects your melon and probably the most critical of the racing safety need.  If it is a certified helmet, the only thing that really matters is that it fits you properly.  If you can try it on before you buy, please do so.  (Any movement is not good, and very tight areas can be a problem, especially in endurance racing.  Puffy cheeks as a good sign)  Also, if someone has a "Simpson head", that does not imply the way they look.  At the time of this recording, 2010 helmets are cycled out, 2015 helmets should be "on sale" and 2020 is what you should be looking for.
8) We discuss Greek desserts and the use of a balaclava with your helmet.
9)  Racing suits, different types, and options, as well as underlayers and a few tips and things to do or look out for and several resources to find potential deals.  As with the Helmets and seats, it is best to try them on before buying. This is our second leg of the racing safety needs triangle.
10) We finally found a reason to listen to our podcast. Don't miss it. Lol.
11) We also cover several different types and brands of head and neck restraining devices to help protect you neck in case of an accident. There as several different types and additional complications when racing as a team and sharing H&N restraint devices. Simpson offers a hybrid system that can be used with 3-point belts that are in stock/OEM cars.
12) Flame resistant gloves and racing shoes are another item that may be required in most series and are a good addition to your driver bag. Gloves and shoes see a lot of wear and tear so expect to replace them more often than the above items. Also, conserve the wear of your fire resistant racing shoes by not wearing them around the race track and paddock, as well as not drying them in a dryer. Don't ask how we know.
13) Also, most series will require fire retardant socks within your shoes. They disappear in the laundry just as well as normal socks, so be prepared.
14) One items that is often not thought about is underwear etc. Please stick with natural fibers like cotton. Most synthetic materials like nylons, spandex, etc. will melt and fuse with your skin if exposed to the heat of a fire.
15) Jennifer brings up the use of glasses and contact lenses in a race car. Bill has strong opinions related to his laboratory background in this area. Perhaps they may change your mind/opinion.
16) The use of ear protection, in car/helmet radios and helmet speakers etc.
17) There are several types of rear view mirrors available and we try to discuss the advantages and disadvantages of each type, as well as our team preferences.
18)  Fire extinguishers and Fire Suppression systems are often required and a great addition to your car and team.  There are a few types and options that have distinct advantages and are the third critical of the racing safety needs triangle.
19) Other items discussed include the emergency stop switch, auxiliary lighting, and brake light systems, cages and roll bars, and safety harnesses/seat belts and the various options and features available along with a few of the tips and tricks we have learned so far. Still in training.
20) Also, at some races or series you will be using the hot pit or potentially setting up a home base/camp area on the pit. Each of these require different setups and equipment, as well as team member behavior and movement. We try to summarize the two most common pit area behaviors, but each series and track may have different rules or requirements. Always check prior to the race to make sure your entire team is familiar with the rules of the series and track.
21) Rob Krider is Called Brilliant. Not the first time.
22) Vicki wants to be clear that you should likely buy your first race car, just in case it wasn't clear after the last episode.
23) Start now. It is so much fun!
Used Racing Suits: Race Image: https://www.raceimage.com/
Rob Krider's Magnetic Towels to prevent fuel spills: https://nasaspeed.news/toolshed-engineer/magnetic-fuel-spill-towel/