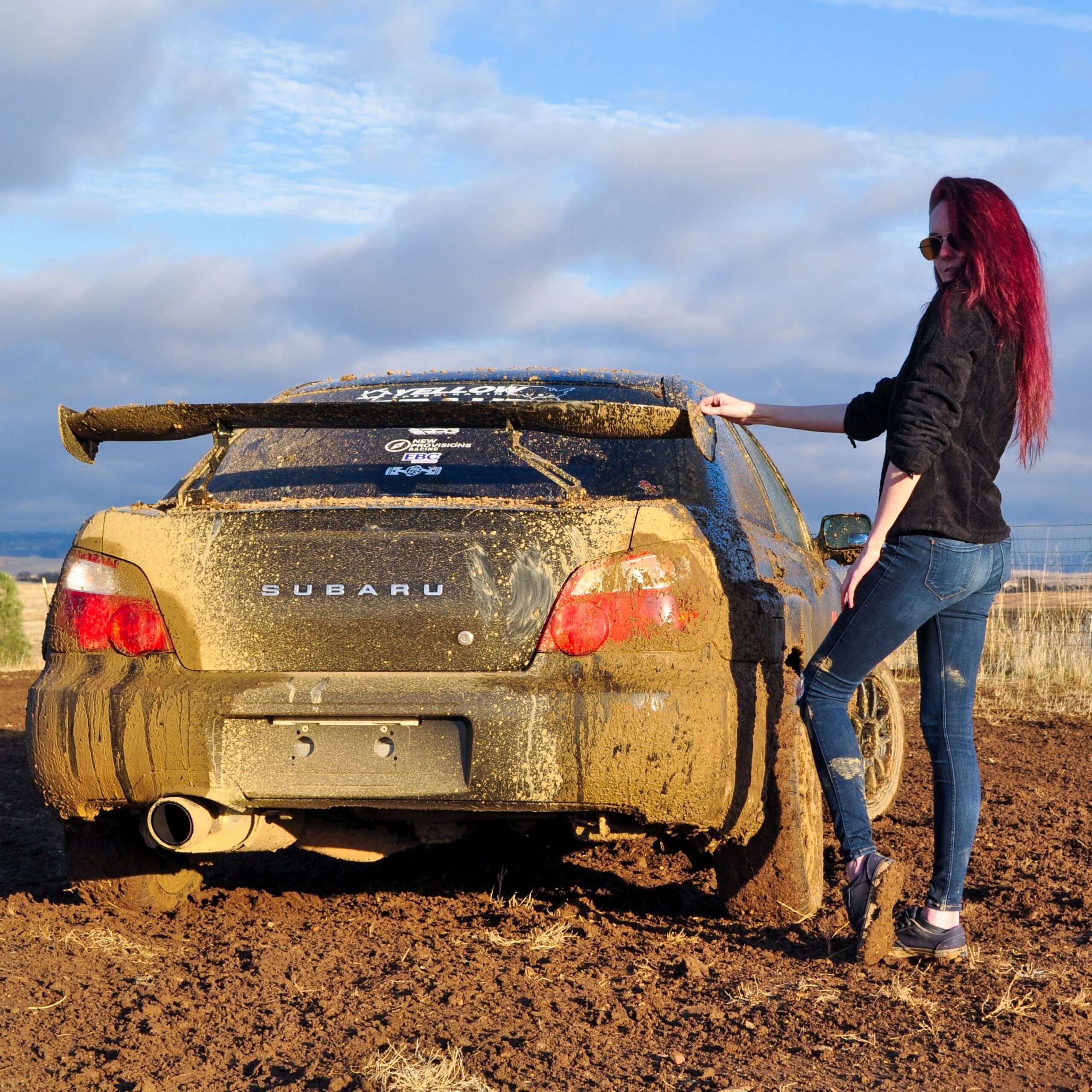 GHIT 0441:  Skye Romanoff – On Rally Cross and Beyond
Skye Romanoff has raced in a variety of disciplines and has promoted Rally Cross in California and nationwide. She has recently been invited by the Fern GP team for some test days in England (at Silverstone, how cool is that), with the potential of of driving driving in their Formula 3 cars in the future. If you aren't familiar with Rally Cross, this is a great introduction and we are already looking for a nearby event this summer. In addition, Vicki and Skye bond over their shared enjoyment and love for working on their cars.
Skye also has perhaps the best answer we have ever had to the most memorable car breakdown.
For more info on Rally Cross, please go to Skye's website at www.rallycra.com
If you would like to help grow our podcast and high-performance driving and racing:
You can subscribe to our podcast on the podcast provider of your choice, including the Apple podcast app, Google music, Amazon, YouTube etc.
Also, if you could give our podcast a (5-star?) rating, that we would appreciate that very much. Even better, a podcast review, would help us to grow the passion and sport of high performance driving and we would appreciate it.
We hope you enjoy this episode!
PS  Are you looking to stream or integrate your telemetry/racing data with video?  Candelaria Racing Products Sentinel System may be the perfect solution for you.  We are installing the system in two of our cars.  If this sounds like something that may help you and your team, please use our discount code "GHIT". You will get a 10% discount code to all our listeners during the checkout process at https://candelaria-racing.com/
PS2  If you are looking to add an Apex Pro to your driving telemetry system, use our discount code. If you buy an Apex Pro system, you will receive a free Windshield Suction Cup Mount, a savings of $40.  Just enter the code "ghitlikesapex!" when you order from https://apextrackcoach.com/
Best regards,
Vicki, Jennifer, Ben, Alan, Jeremy, and Bill
Hosts of the Garage Heroes In Training Podcast and Garage Heroes In Training racing team drivers